---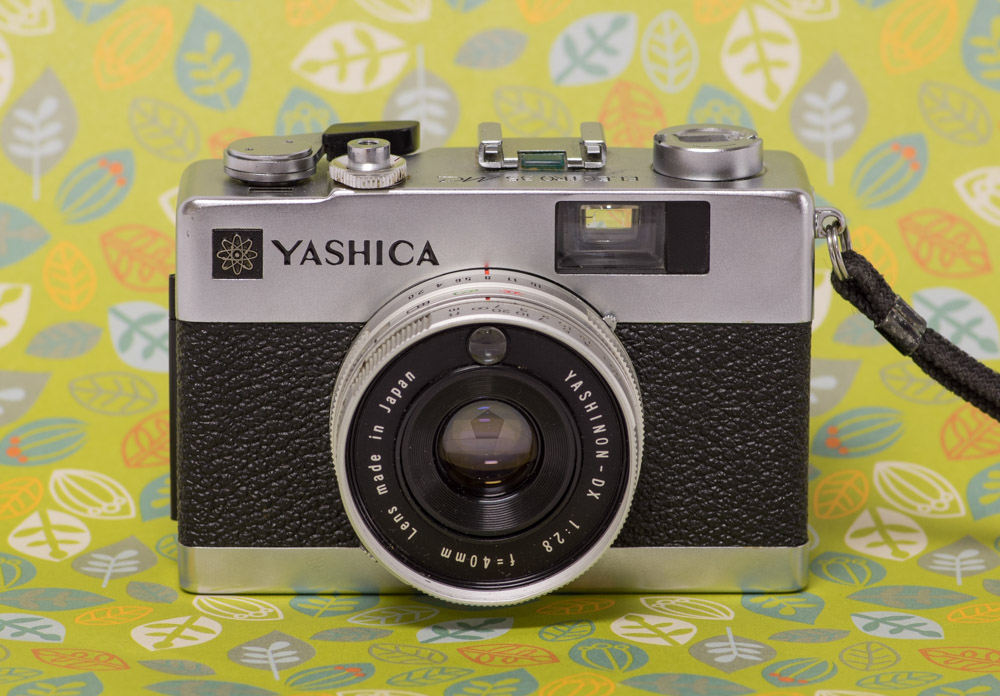 I always liked how the Yashica GX was a downsized version of the Yashica GT and original Electro 35 but the Yashica MC takes it a step further packing it all into a diminutive package.  The only trade offs seem to be that the lens has a maximum aperture of 2.8 rather than 1.7 and it is zone focusing rather than a rangefinder but it ups the cute by a factor of 10.  As for the zone focusing it does have a needle in the viewfinder that points to different icons to represent distance.  If you wanted to you could memorize what different locations represented such as if the needle points at the nose it's 4 feet or the base of the mountain is 20 feet while the top is infinity.  The exposure system appears to be derived directly from its larger siblings with its aperture control and infinitely variable electronic shutter from 4seconds to 1/500 seconds.  The lens on the MC is a 40mm f2.8 comprised of 4 elements in 4 groups and as far as I can tell is pretty good.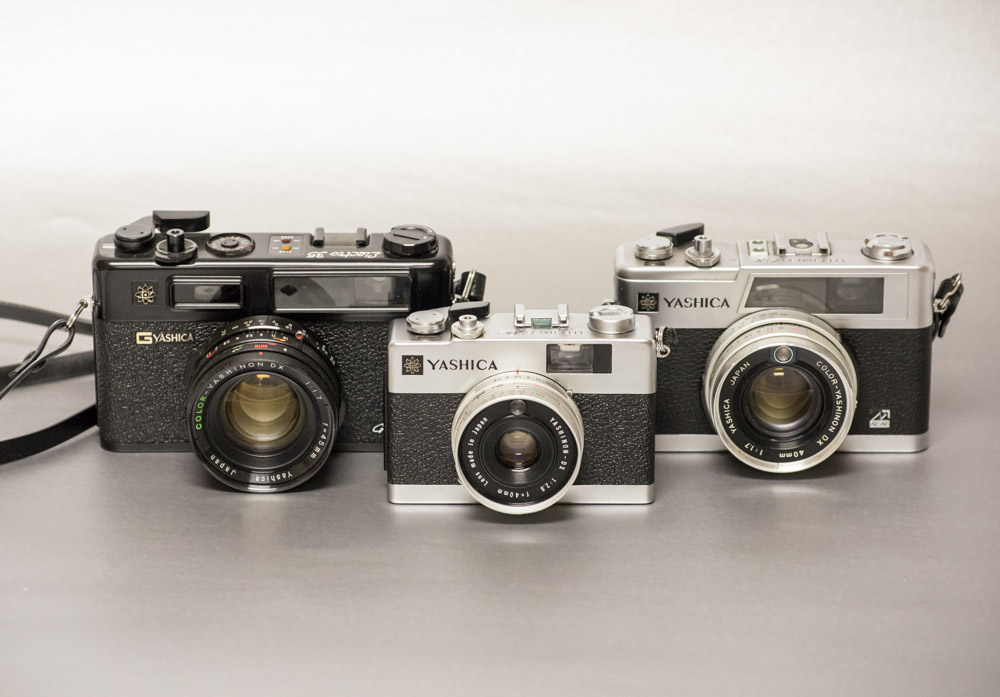 One thing about one camera:  Without batteries you can still take pictures with the Yashica MC but the shutter operates at 1/500 sec. 
---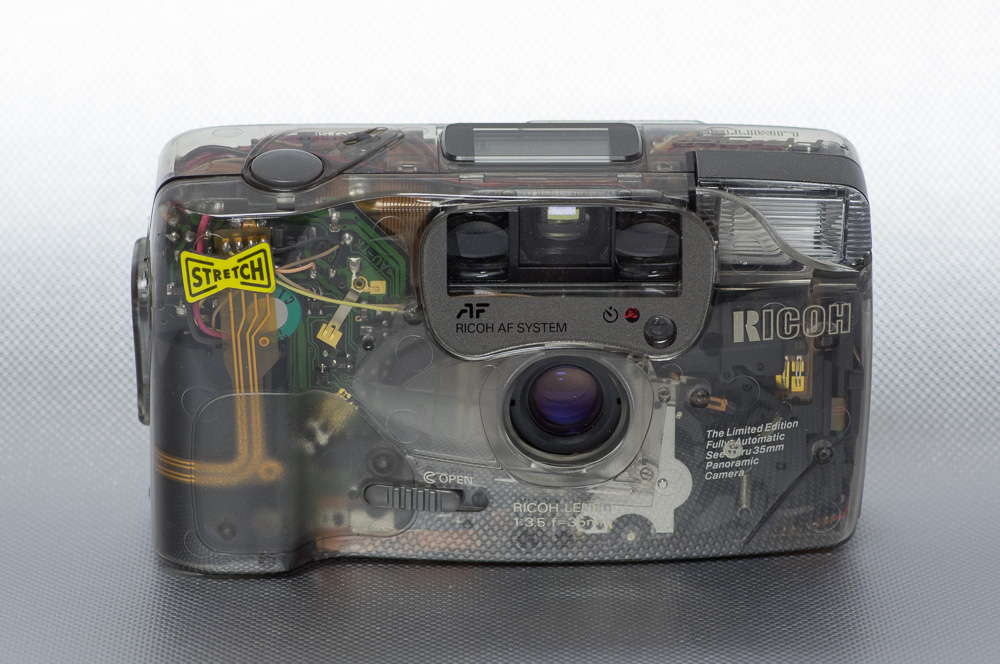 The first order of business is to correct the marketing hype on the front of the camera as I've stated before in this post Ricoh FF9SD the camera is not see through as much as see into and panoramic isn't anything more that setting the focus to infinity and suppressing the flash.   What it should say on the front is that it is a good camera for taking double exposures, you just need to press the mode button until the top LCD shows M.E. (Multiple Exposure).  After you take the first image the film doesn't advance automatically until the second image is taken it doesn't get much easier.  There are a few other features of this camera such as an interval mode but a real missed opportunity is that despite having a cable release port it doesn't have a bulb mode, too bad.  The images that it produces are respectable though with well controlled aberrations through its 35mm f3.5 4 element lens.   It certainly stands out as different with it's clear plastic shell.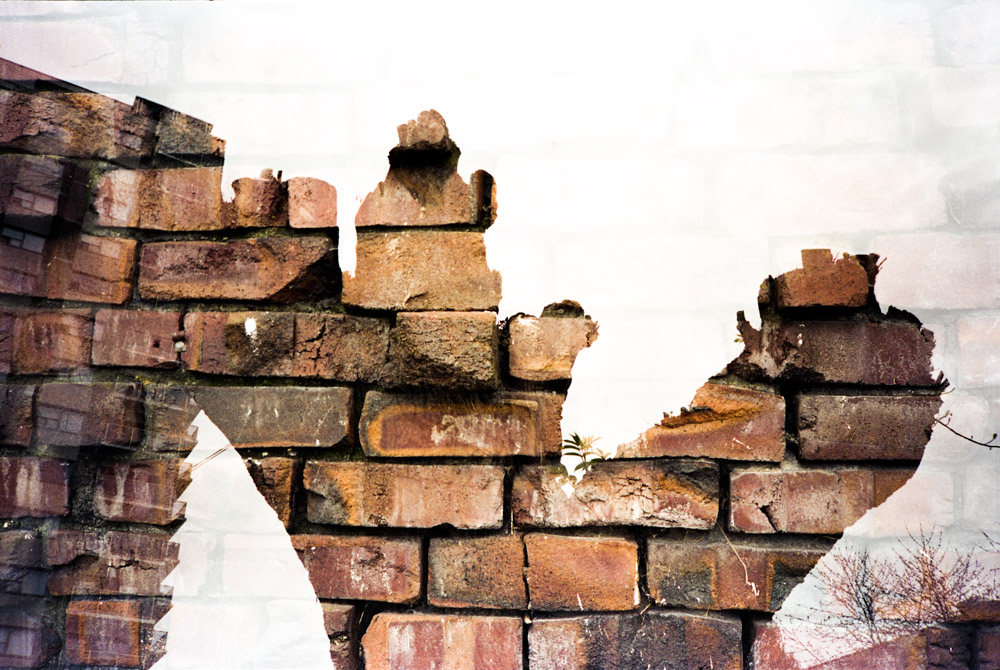 ---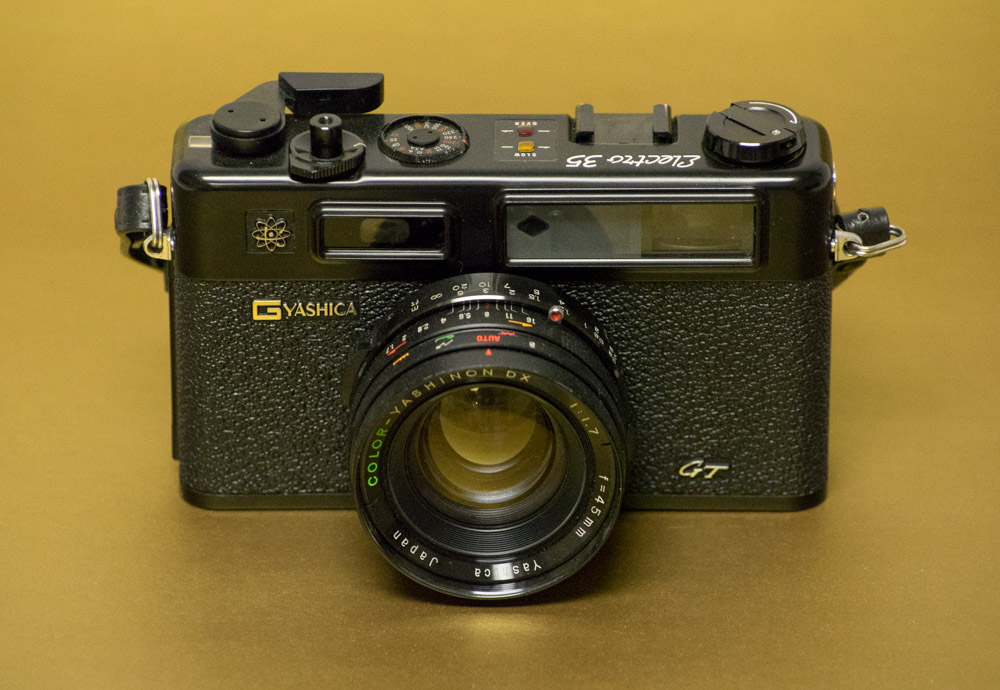 Photography distilled down to its most basic form while still maintaining control over the image. Aperture priority and manual rangefinder focusing with a fast normal lens.  That's what a fixed lens rangefinder camera like this Yashica Electro 35 GT is and that's all it needs to be.  I prefer this all black version to other two toned variants.  Despite the ubiquity of all black digital cameras now back in the early 1970's most cameras were silver rather than black and older black cameras really stand out for this difference.  As seen in my previous post Yashica Electro 35 GT this is what focusing with the cameras triangular focus patch looks like. (Notice how the frame lines also move to provide parallax correction)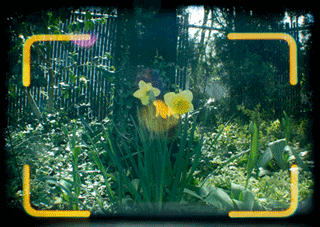 ---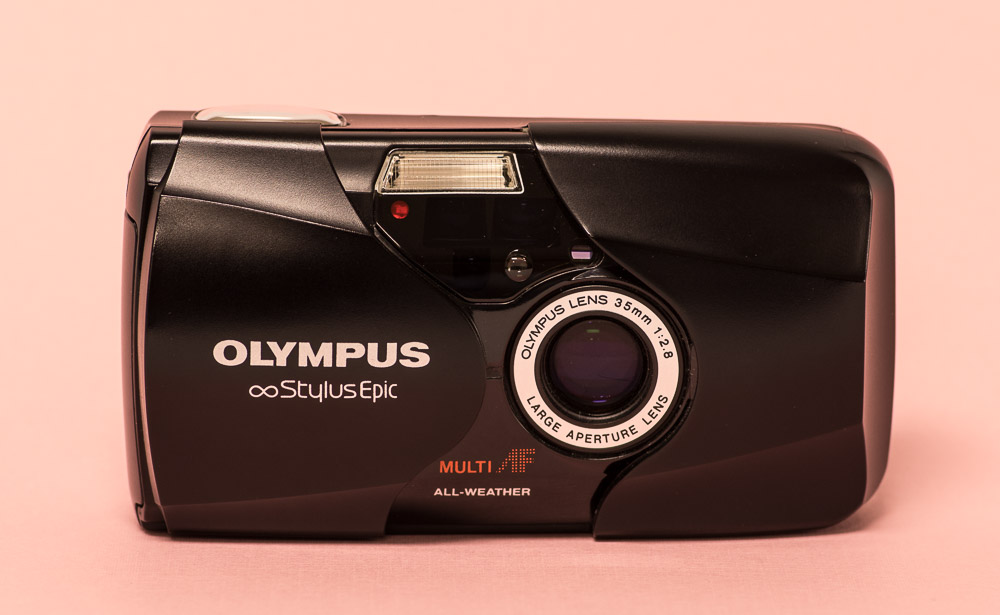 Stylus Epic Posts: December 2014 , January 2014, May 2013 1, May 2013 2 , March 2013, September 2012, June 2012 , March 2011
I think you get the idea the Olympus Stylus Epic is a great little camera worth returning to time and again.

---
I wanted to take some reference photographs with the intent of possibly doing a painting of the aftermath of a forest fire.  With an unprecedented dry summer there have been numerous fires in British Columbia and one that was quite close to the Lower Mainland was the Wood Lake fire near Harrison.  The fire consumed an estimated 1300 hectares and is suspected to have been human caused – as per BC wildfire .  I accessed the location on my dirt bike via the  Sts'ailes (Harrison West)  Forest service road after about a 20km ride from where I had parked at Grace Lake.  While many trees were obviously burned it seemed like half of what was consumed were the areas that had previously been clear-cut.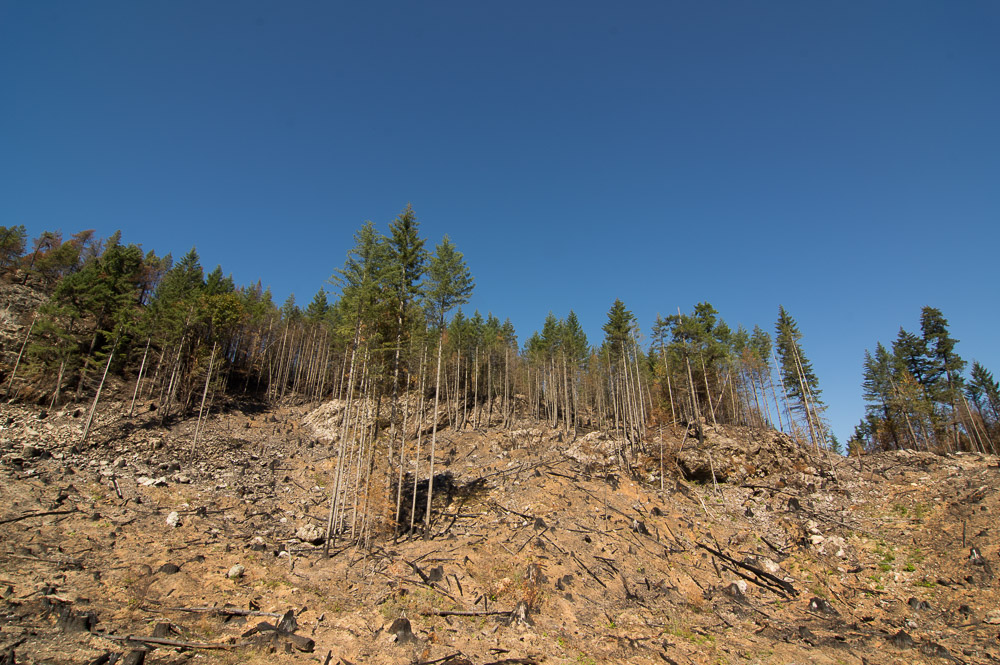 With all the undergrowth burned away you can see just how much detritus we throw out along the roadways.  Even in what is a remote area beside the road is a litany of burned cans, bottles and random items.  Additionally  nature starts all over again very quickly as the first plants to reemerge are bright green ferns that stand out against the ashes.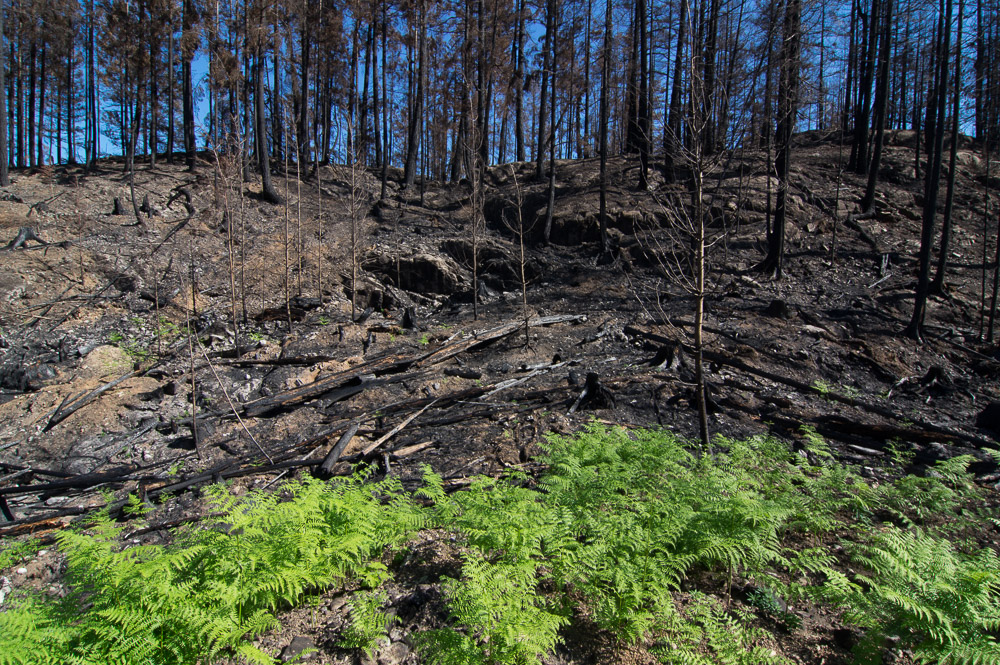 I was stopped from going further for a time as they were falling trees that could potentially fall onto the roadway
Continue reading
---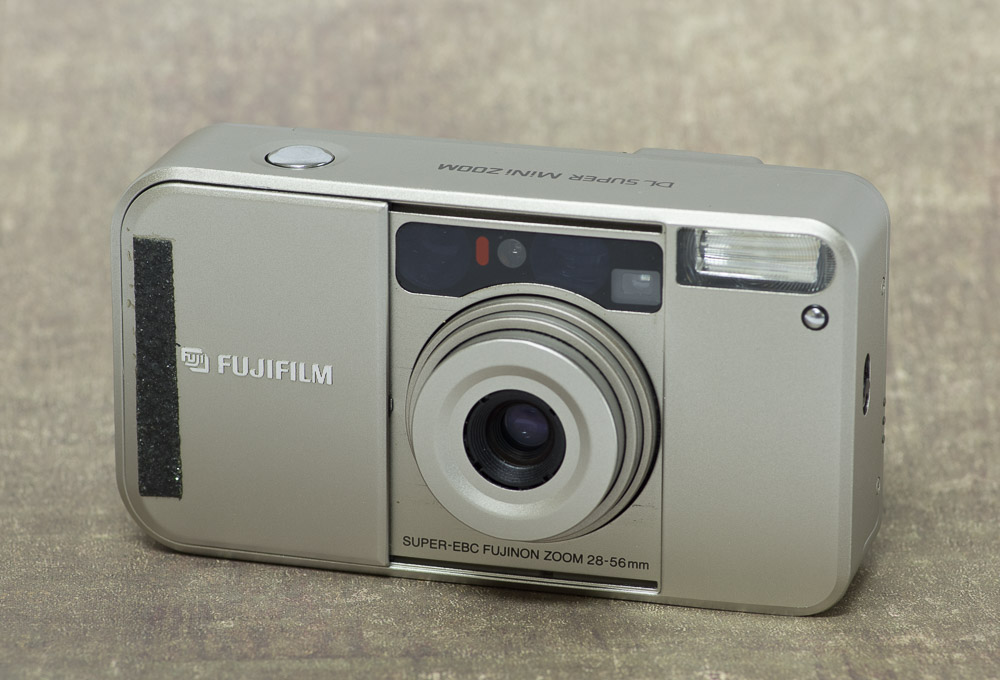 After all the good results from my Fuji DL mini I had high hopes for this new acquisition the Fuji DL Super Mini Zoom.  Unfortunately the lens is not up to the same standard.  While both provide 28mm the Mini Zoom adds an additional 2X zooming to 56mm.   In doing that it gives up the f3.5 aperture for f4.5 and also significantly some image quality despite its 7 elements in 6 groups with one aspherical element.  What it does retain though is the manual focus and exposure compensation from the DL mini all nice features not found on many other point and shoots.  You can see on my camera the previous owner had mounted a textured strip to aid in opening the clam shell as well as not seen in the picture a foam bumper presumably to keep their glasses from getting scratched at the viewfinder.  I've elected to leave them on the camera.
Perhaps I am being a little harsh on the camera, from the entire roll there are only a few images that are particularly soft and they are of distant landscapes where the camera almost seems to have focused on the foreground. That might be solvable by selecting infinity focus in those cases.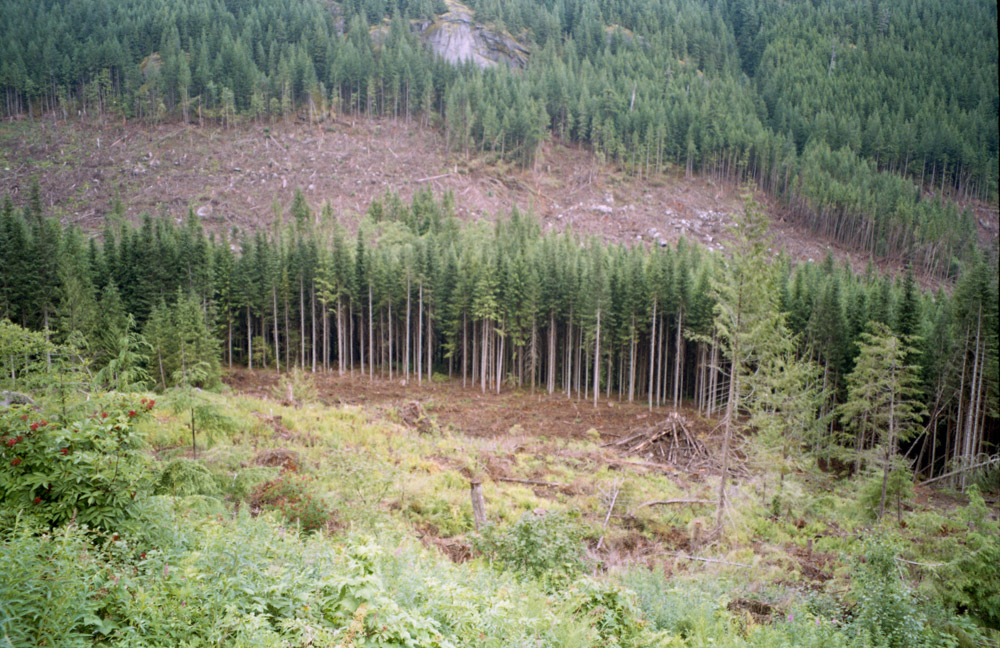 Most of the other images are much better although not as good as I would have expected from the Dl Mini's 28mm lens but then this is a zoom.  On a final note the camera is extremely well built and the clam shell design is a nice elegant touch.

---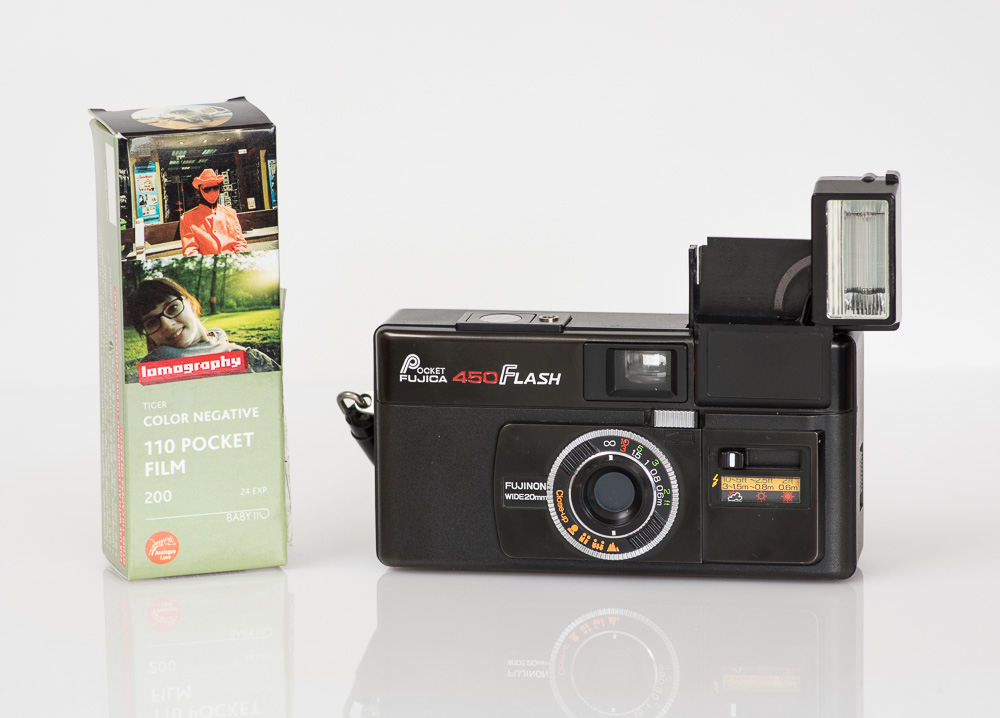 The Fujica Pocket 450 Flash is a cute little camera that uses cute little film to take its cute little pictures.  Amazingly though it has space for a flash that flips out and two AA batteries to power it.  The 20mm lens (Approximately equivalent to 40mm on 35mm film) sits behind a flat piece of glass that protects the shutter which interestingly is also in front of the lens.  The camera has a single shutter speed of 1/160 sec but does have three aperture settings each of which are perfectly round.  The focus is set at the front of the camera using a nearly flush ring so is easiest to change by placing a thumb on either side and rotating.  The camera is very nicely built not at all like most cheap 110 cameras from the time.  It even has a cable release right beside the noteworthy flush shutter button.  The viewfinder is quite large and uncluttered with anything but frame lines.  With my initial go around I missed focus or forgot to on several shots and did not take full advantage of the different apertures.  Wide open (Cloudy setting) the lens is f4.0 and with its fixed speed and 200 ASA film that equates to about 10EV  or just right for a cloudy dark  overcast day or sunset.  Any darker and its going to be under exposed or require using the flash.  In summing it up though you can't ignore the fact that it's a tiny little film area and if your going to use one of these minute cameras you should embrace that aspect of them.
I developed the film on a modified reel using a variation of the excellent directions provided here Fully Functional 110 Developing Reel Lomography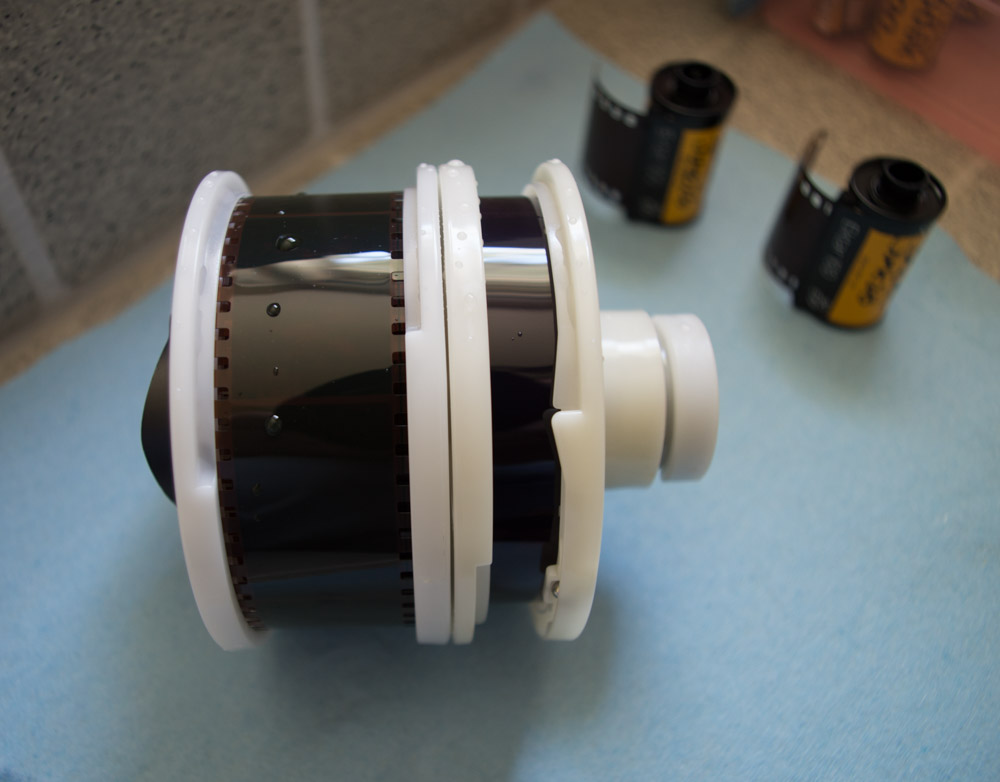 ---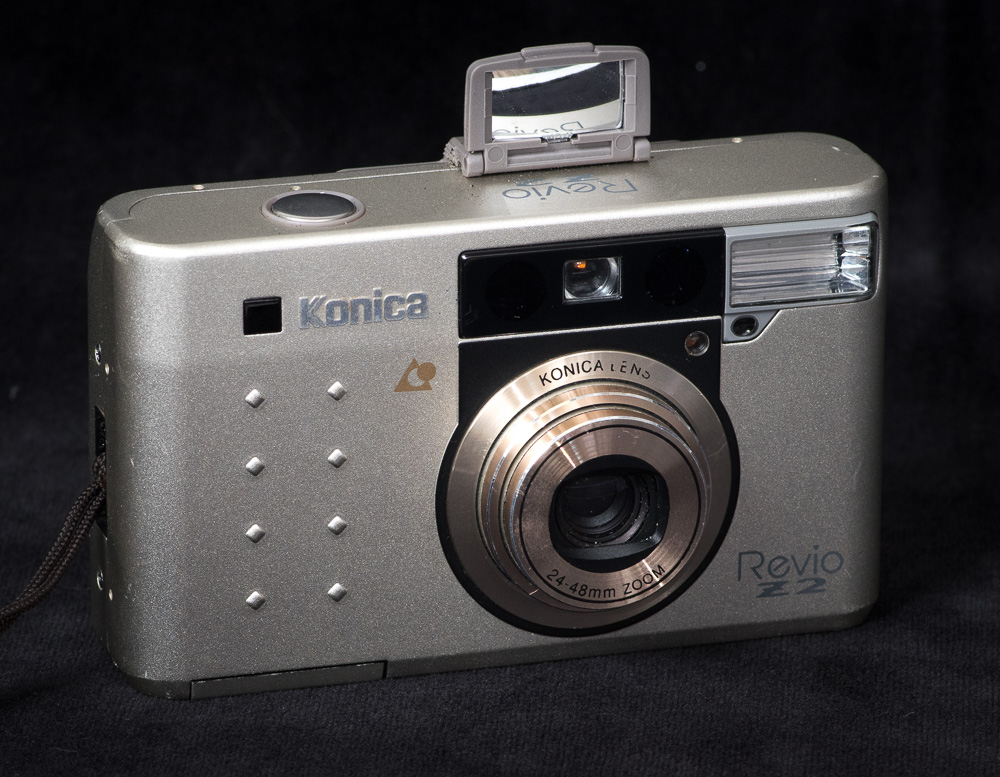 The Konica Revio Z2 has a built in mirror to help with composing a self portrait while holding the camera.  No sorry millennials you didn't invent it much like everything else.   Flipping screens and front facing cameras on cell phones aren't where this all started.  I don't know when the first person tried mounting a mirror on their camera but it probably wasn't long after photography was invented.  I have a Minolta disk camera with a built in front mirror that dates from 1983 but I'm sure some investigation could turn up earlier examples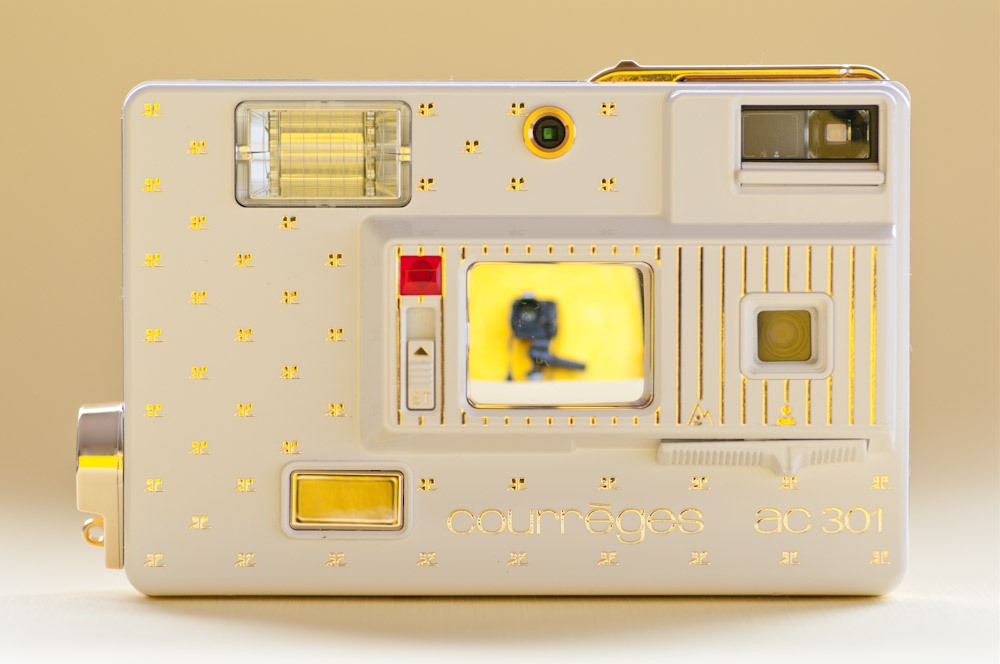 Even when the mirror isn't on the camera for composing, people have been shooting their reflected image for a very long time.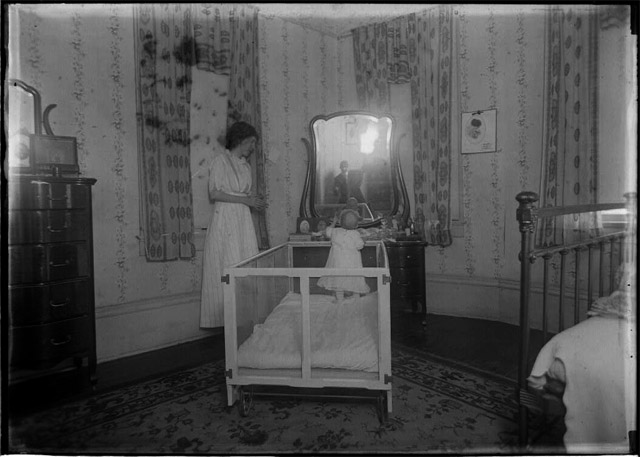 The Robert Runyon Photograph Collection, [Mother and child in front of mirror], courtesy of The Center for American History, The University of Texas at Austin
Of course you can use a self timer or a remote release with a camera mounted on a tripod but those images would mostly fall under the self portrait end of the spectrum a selfie is something a little more while being a little less.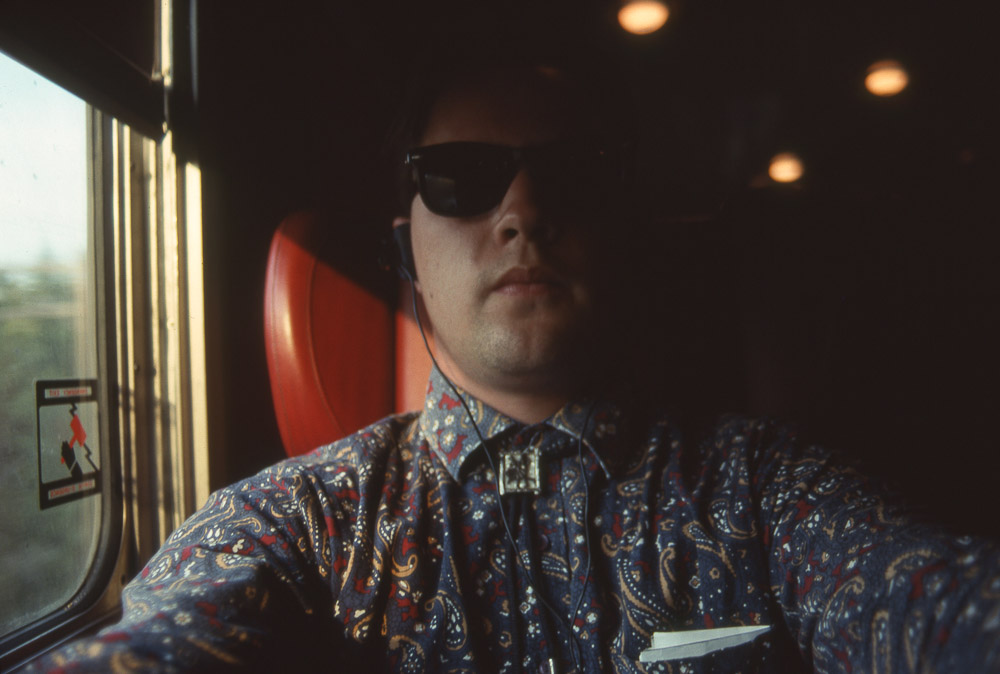 I took this 'Selfie' more than 25 years ago on Kodachrome 64 (gone) while taking the VIA train across Canada (gone, the route not the Country)
So before there were selfies there was self portraits…what's the difference anyway? Here is a handy little chart to help discern if you are taking a self-portrait or a selfie.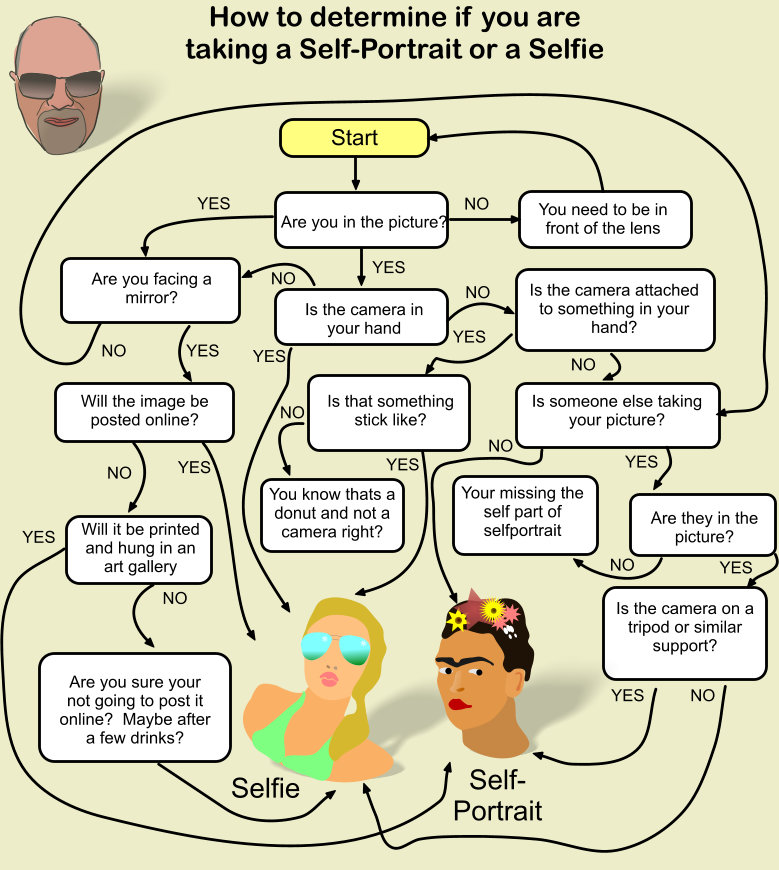 And here is my selfie using the Konica Z2 with terrible APS film of course (Note the bonus mirror reflection in the elevator)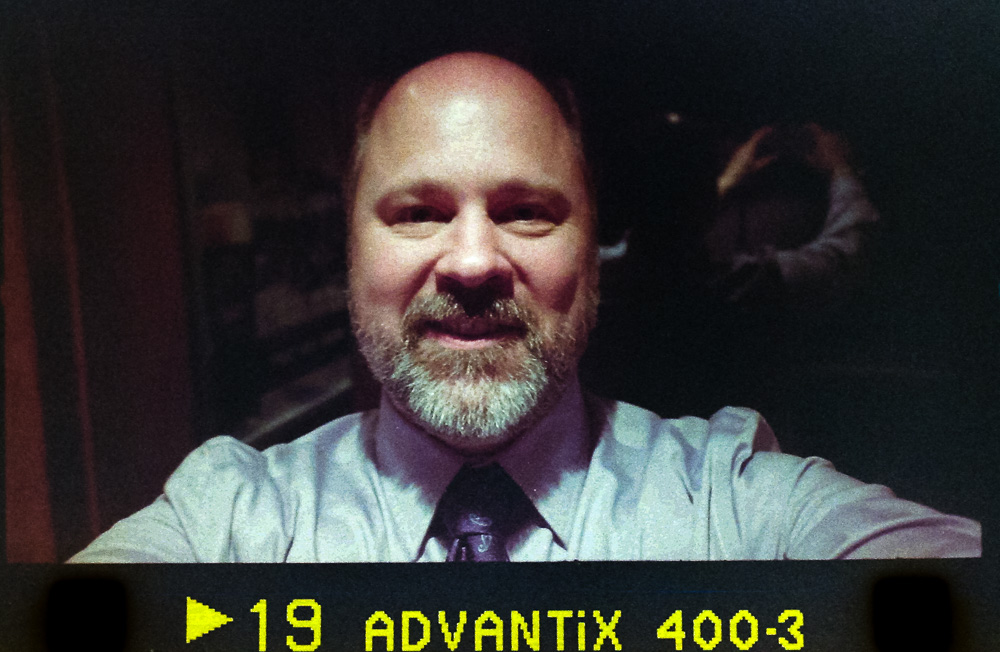 And once again proving that I am on the right track destroying all the APS film in the world one frame at a time, images for your disapproval.
---