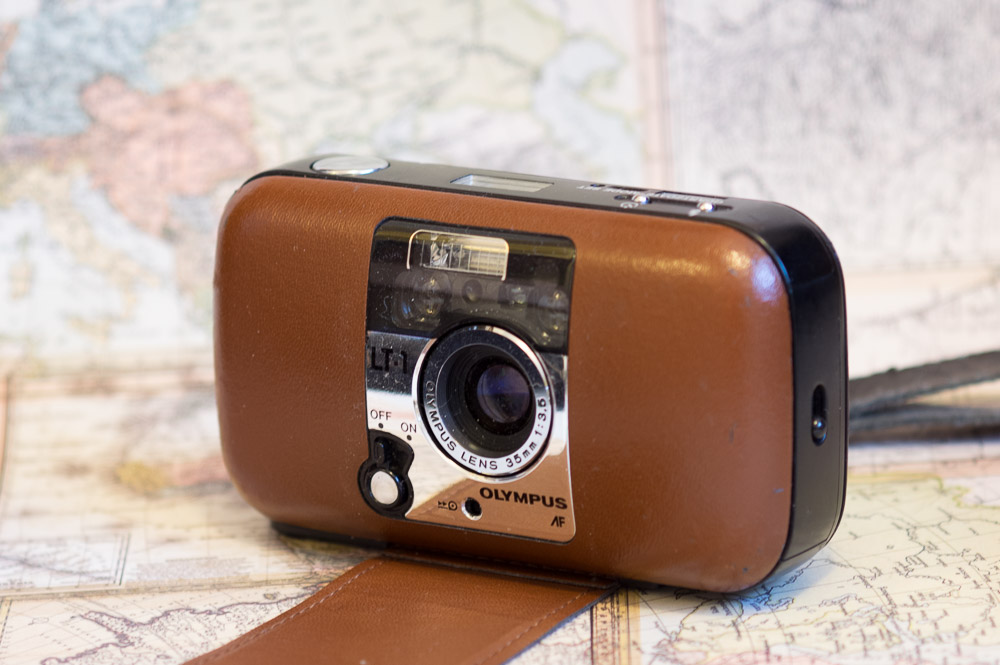 Style over function is what the Olympus LT-1 is.  The association that is often made between something wrapped in leather and quality is broken by the plastic Lt-1. All this would be forgiven of course (by me) if it was a good camera but sorrowfully it is not.  It has a 35mm f3.5 three element lens that is said to be the same as the Olympus Stylus and to be honest I have to go against the prevailing notions and say it isn't that great.  I know the Stylus (not to be confused with the Stylus Epic) is an important camera that sold in the millions but I find that wide open there is a lot of softness and aberrations in the corners with this lens.  Also lacking in the functional department is the on/off switch, whereas the Stylus and the Epic turn on by sliding open their clamshells, here you need to pull the leather lens flap away and fiddle with the switch beside the lens on the side of the camera you are supposed to be pointing at something rather than looking at.  And that flap is always threatening to include itself in your pictures doing what flaps do…flapping.
On the positive side of things it is a nice looking and feeling camera and it stands out as different, and sometimes isn't that what you want?  A camera that is a lifestyle choice rather than pure performance. If your using this camera you've already chosen to use film so it probably matches your handmade leather belt and satchel.
One thing about one camera:  LT stands for leather tech and if you don't like the notion of your camera being covered in an animal you can relax it is faux leather.