Do not miss this!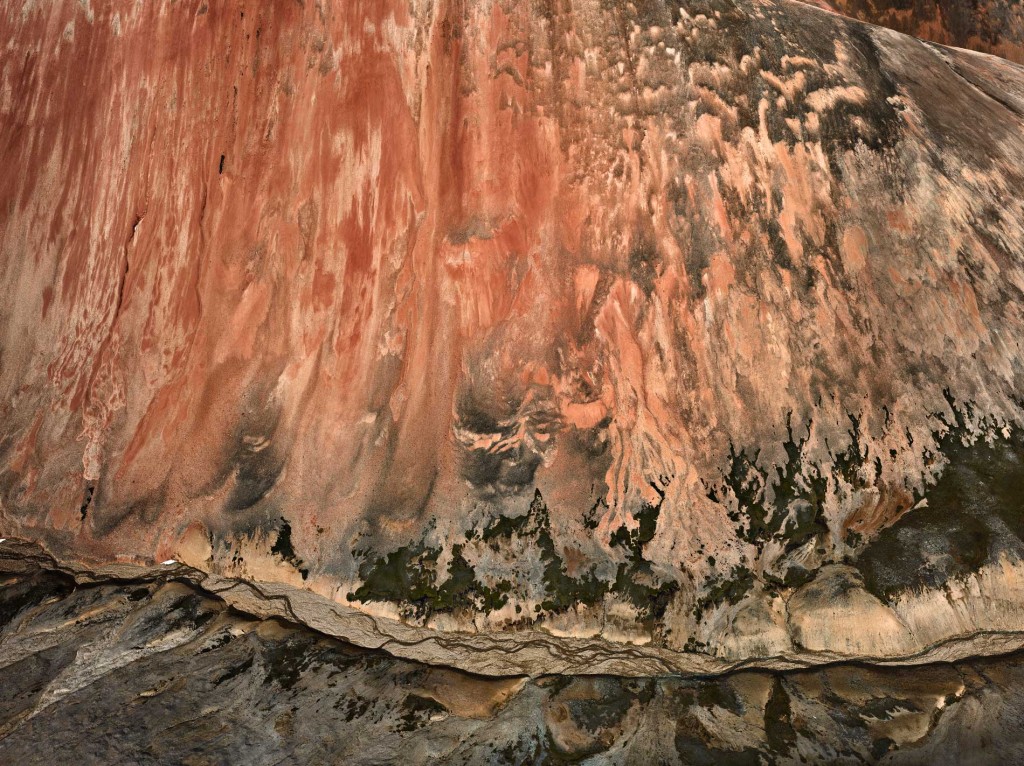 Edward Burtynsky, Mount Edziza Provincial Park #4, Northern British Columbia, Canada
Running from Jan 21, 2016 to April 10, 2016 at the Reach Gallery in Abbotsford is the traveling exhibition 'A Terrible Beauty: Edward Burtynsky in Dialogue with Emily Carr' curated and pulled from the collections of the Vancouver Art Gallery.  There are eighteen large scale photographs from Canadian photographer Edward Burtynsky that span multiple series from 1983 to 2012.  There are also six paintings by Emily Carr that speak to similar themes of the human impact on the environment.  In particular Emily Carr's Loggers' Culls, 1935 and Above the Gravel Pit, 1937 show our early impact on the British Columbia landscape.  Burtynsky's work although it begins in British Columbia with Homesteads and Railcuts soon moves on to a more global view with works from series such as Quarries & oil.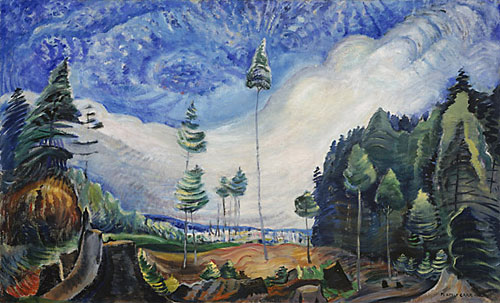 Emily Carr, Loggers' Culls, 1935 oil on canvas
Emily Carr helped to shape our perceptions of the British Columbia landscape, in particular the coastal forests, however today an artist seeking out those same settings is confronted with something more like what Burtynsky presents to us, a landscape shaped and altered by human activity.
The impact of the Burtynsky photographs are aided by their physical scale.  They are large, with a focus that extends from foreground to background.  With the photographic visual language cue of focus depth removed the viewer is forced to interpret the scale of the scene through its content.  This can be somewhat jarring as you come to terms with thousands of burning tires in 'Burning Tire Pile #1 Near Stockton California' or uncounted circuit boards filling the landscape 'China Recycling #9, Circuit Boards, Guiy, Guangdong Provice, China 2004' or the more flattened scenery of  recent works from the series 'Water' . 
I could continue to try to write about this but my efforts would always fall short of standing in front of these works in person. The Reach Gallery Museum in Abbotsford has free admission and seeing this exhibition is well worth the trip for anyone located in the Fraser Valley and beyond.
Amusingly I visited on a day where they were hosting a Family Literacy day celebration which filled the gallery with activity and the cacophony of tiny voices.  Your visit is likely to be much quieter.