Aftermath (Forest Fire)
I wanted to take some reference photographs with the intent of possibly doing a painting of the aftermath of a forest fire.  With an unprecedented dry summer there have been numerous fires in British Columbia and one that was quite close to the Lower Mainland was the Wood Lake fire near Harrison.  The fire consumed an estimated 1300 hectares and is suspected to have been human caused – as per BC wildfire .  I accessed the location on my dirt bike via the  Sts'ailes (Harrison West)  Forest service road after about a 20km ride from where I had parked at Grace Lake.  While many trees were obviously burned it seemed like half of what was consumed were the areas that had previously been clear-cut.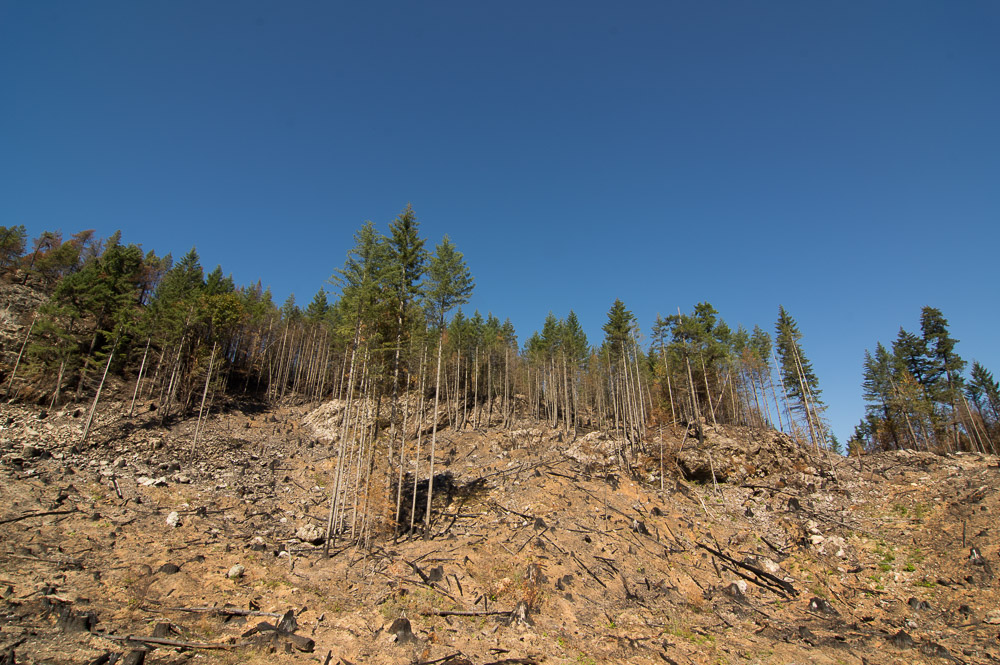 With all the undergrowth burned away you can see just how much detritus we throw out along the roadways.  Even in what is a remote area beside the road is a litany of burned cans, bottles and random items.  Additionally  nature starts all over again very quickly as the first plants to reemerge are bright green ferns that stand out against the ashes.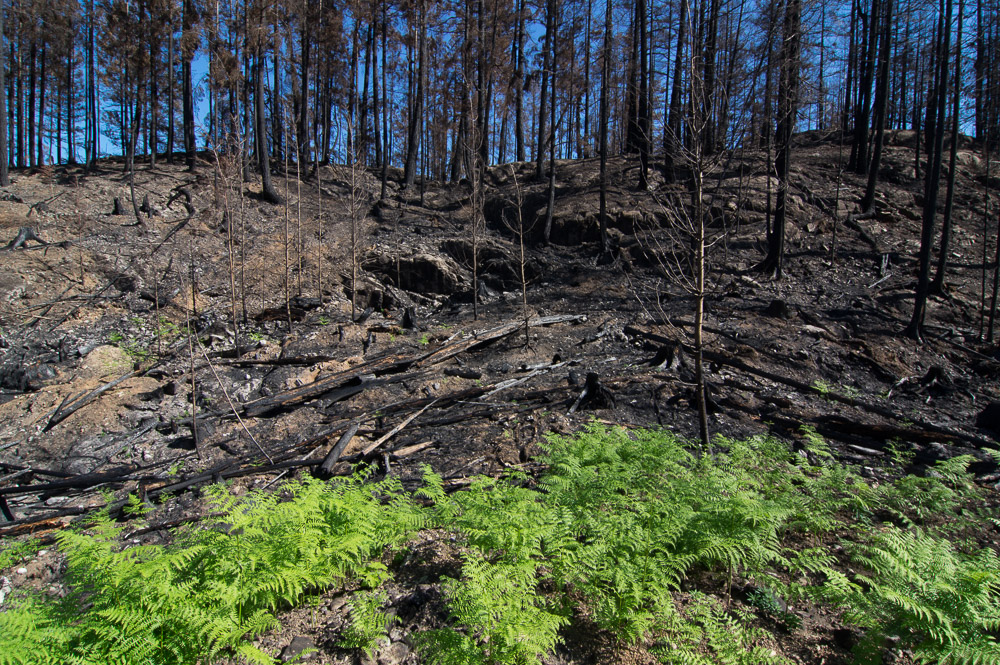 I was stopped from going further for a time as they were falling trees that could potentially fall onto the roadway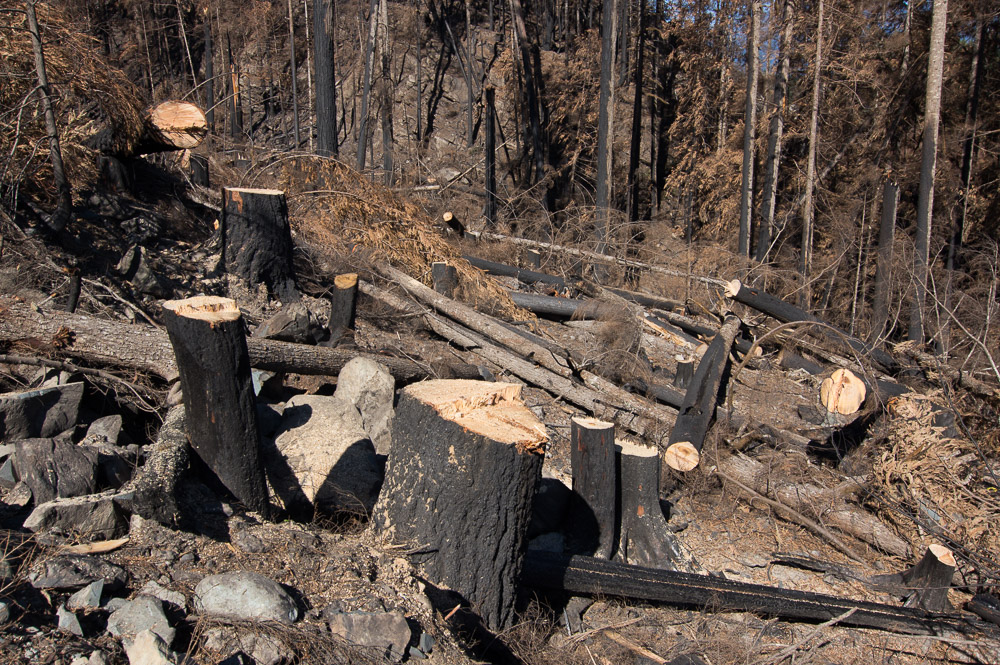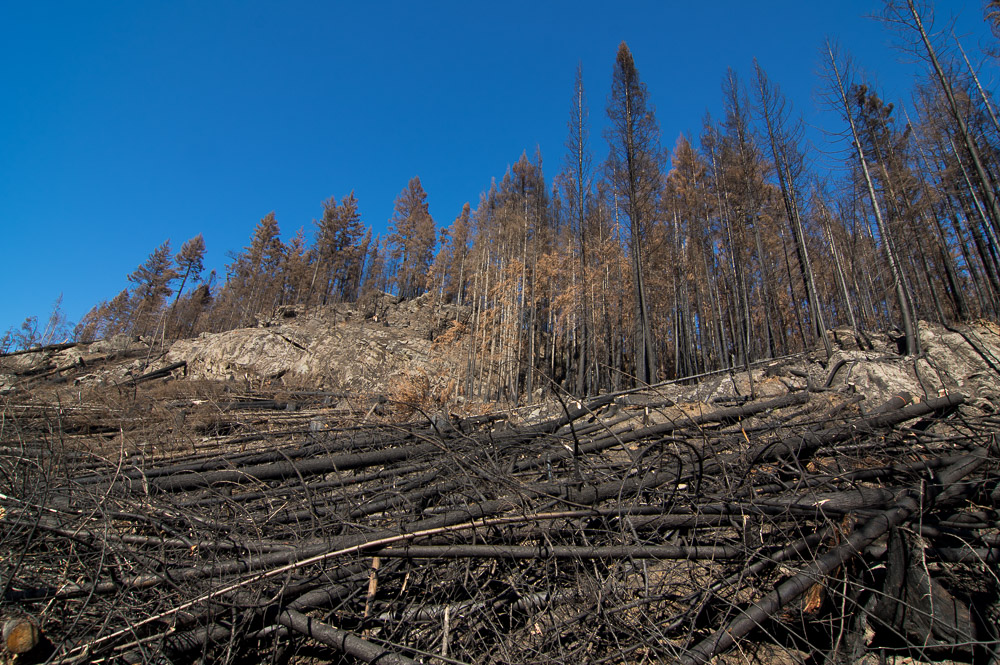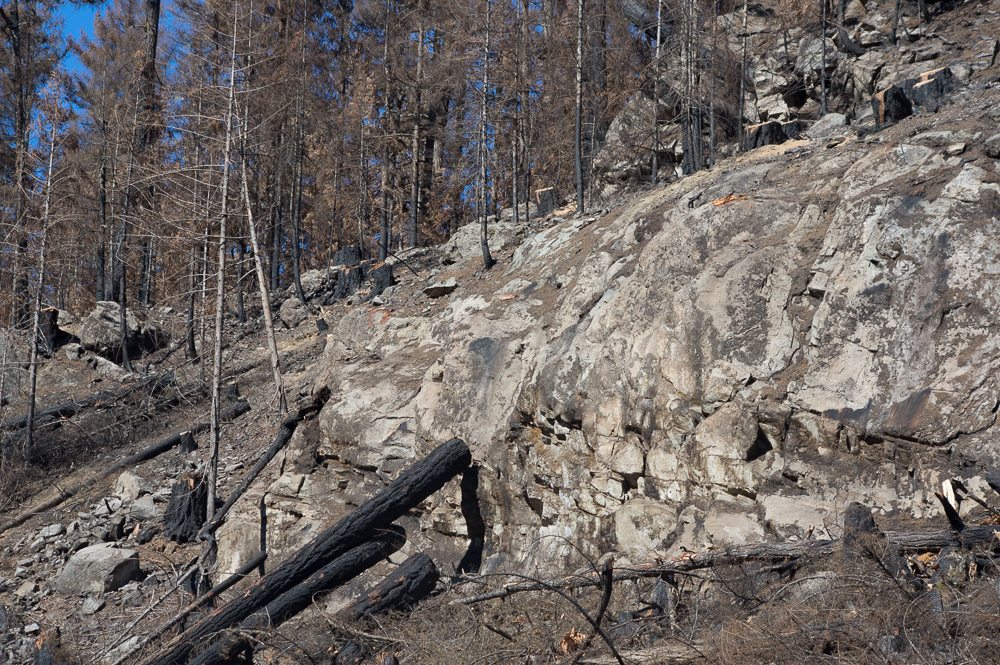 They were recovering much of the wood in particular the valuably cedars.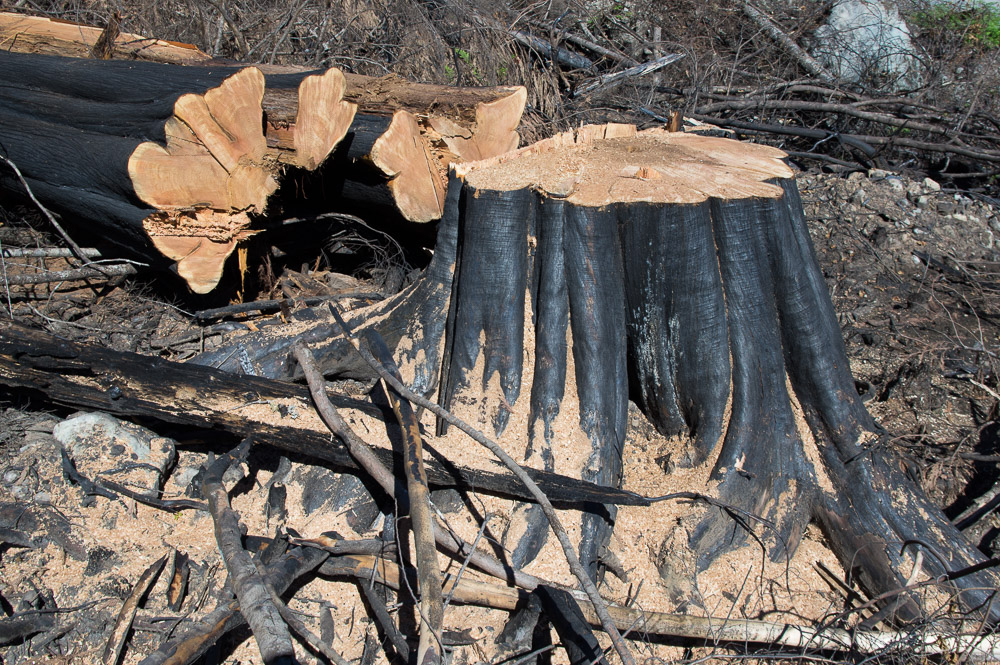 Here is an image from the BC wildfire service that shows just how much smoke this fire produced as it grew.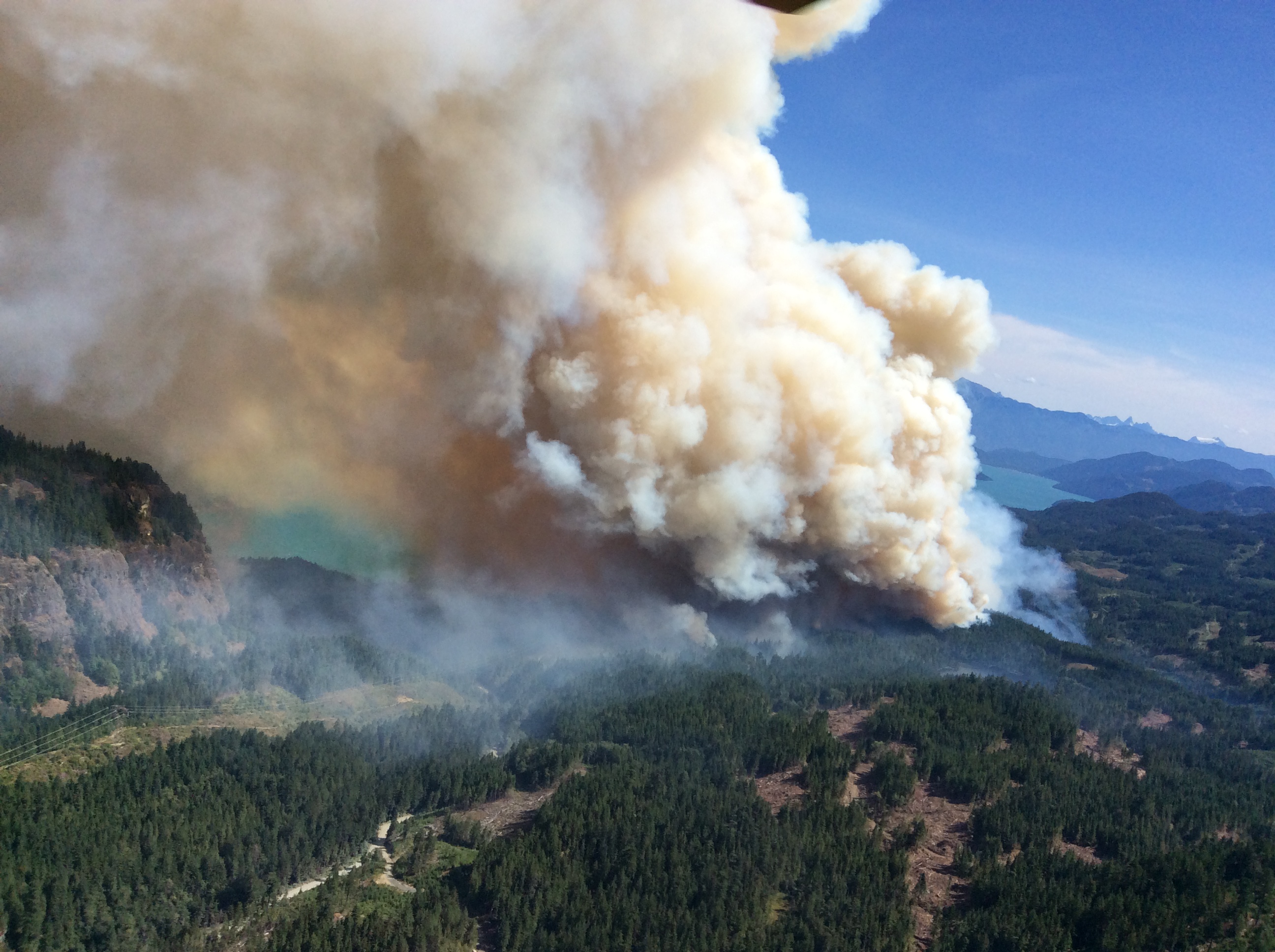 Regarding the 360 panorama after struggling to make the image public and viewable through Google I had to accept defeat and decided to host the image myself. Part of this is in consideration for whether I should get Ricoh's new panoramic camera the Theta S which can take a 360 degree panoramic with a single button press rather than the multiple minutes it took for me to take build this one on my phone.  In the pano you can see both my motorbike and the Rolleiflex that I was taking pictures with.  These images though are from my Pentax K-3 DSLR the film pictures will have to wait for developing.