This roll of Agfa Precisa sat for almost two years after being shot waiting for me to gather up enough rolls of E6 slide film to warrant mixing up my chemistry. Agfa claims that the emulsion has good storage capabilities but there is no mention if that is before or after exposure.
(4) Advanced Emulsion Aging Stability Technology With the introduction of newly developed additives that promote emulion stability, CT precisa will exhibit excellent long term storage characteristics with minimal color balance and sensitivity changes.
The effort required to develop E6 by hand is somewhere around double what it takes to do C41 negatives and they require more care and effort over developing Black and White film. That all said it only is a matter of maintaining temperature and following the directions of the developer. No one should be scared off from trying it.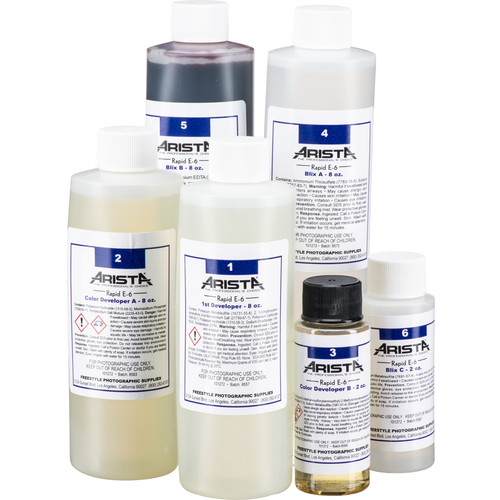 I used a small kit of Arista capable of processing 8 rolls of E6. I was pleased with the results overall but even though I made the requisite time changes for each roll I could see the fall off as I approached 8 rolls. As a side note although it may not strictly be necessary I always use distilled water when mixing up my chemistry.
Some parting notes from Agfa on Precisa 100. AgfaPhoto CT precisa 100 is an ultra-high-quality, daylight type ISO 100 color reversal film. This film boasts the finest grain and very high sharpness among ISO 100 color reversal film. Through the application of a newly-developed technology, it attains an RMS granularity value of 8, a level that is unsurpassed by any other color reversal film in the world. In effect, it surpasses the performance expected of ISO 25 – 50 films. It also provides rich gradation, vivid color reproduction and well controlled gradation balance, making it an excellent choice for a wide range of subject matter, from product and outdoor photography to fashion work and portraiture. Moreover, it maintains superb contrast and color balance even under push-/pull-processing conditions of minus 1/2 stop to plus 2 stops (equivalent to EI 70 to EI 400). This film can be processed worldwide by the readily available E-6 process.