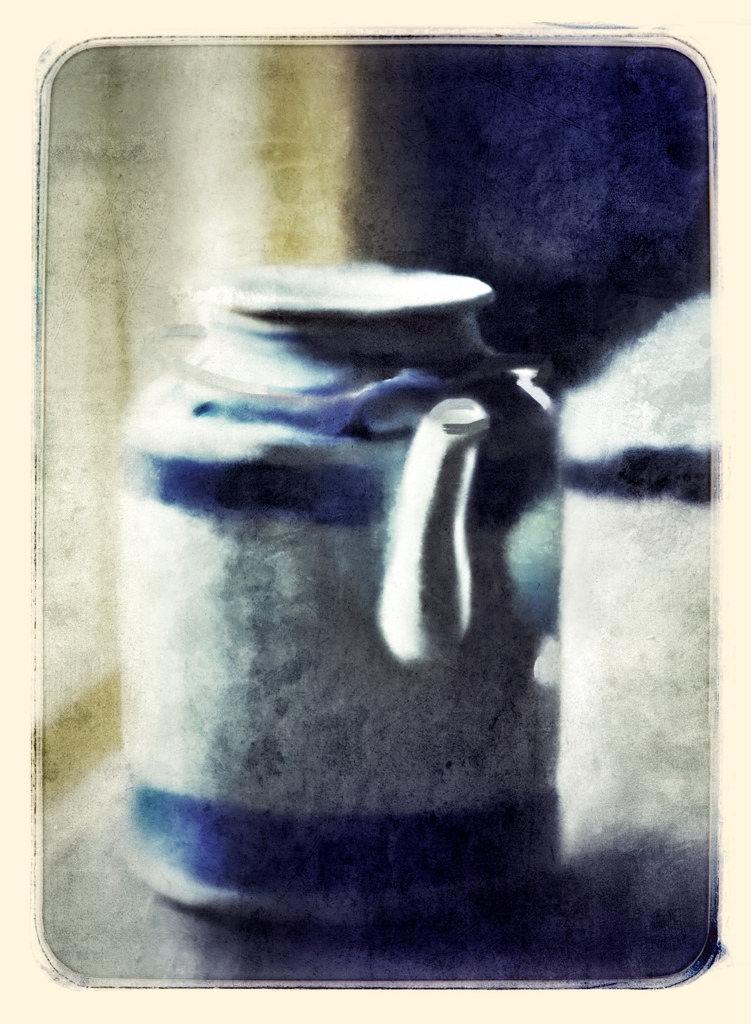 ---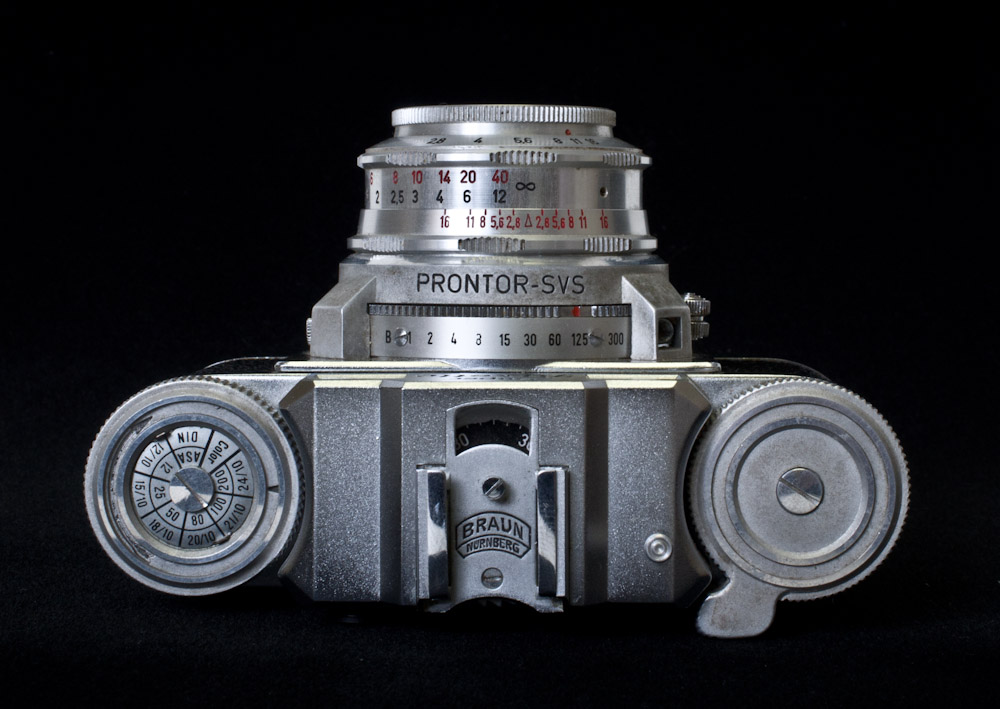 More images from my Braun Super Paxette with the Kata 45mm f2.8 lens and Kodak Ektar. These ones were selected from the roll for their theme of old buildings. Part one can be seen here Braun Super Paxette Part 1
---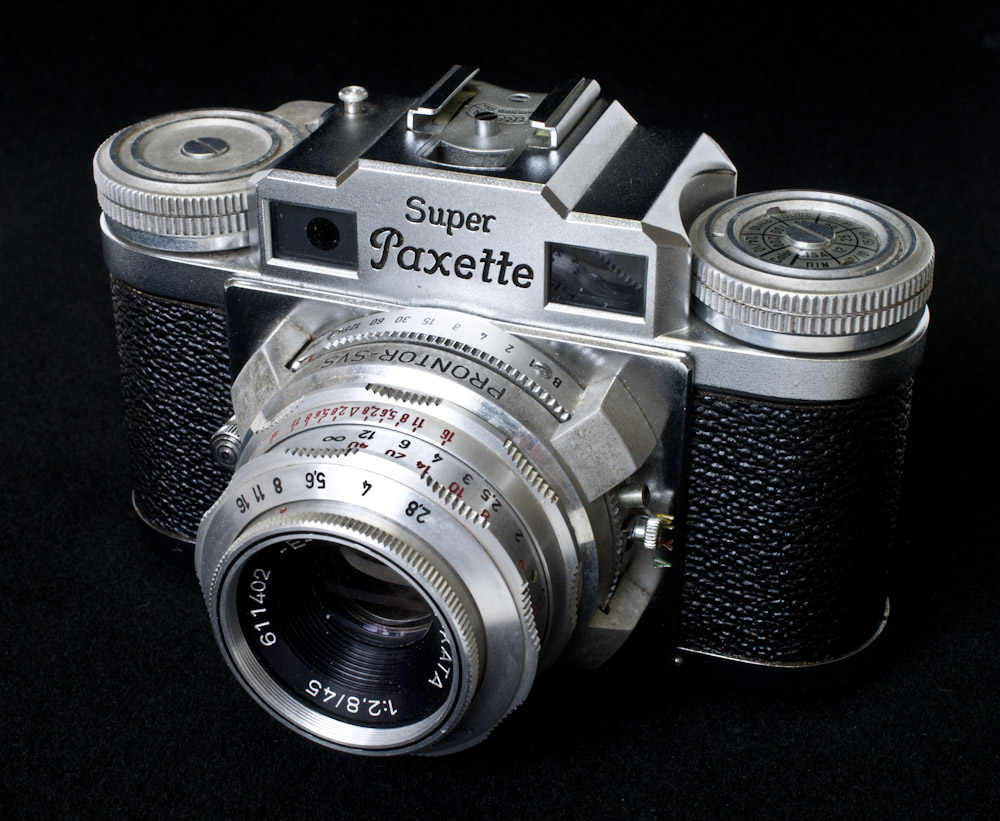 If you have read my blog for a while you may already know about my affinity for this camera. Super Paxette, Real Photographers dont crop and Super Paxette More Images This time around I used Kodak's excellent Ektar 100 film. The only thing that might make this camera better for me is if I had some of the other lenses that were made for it. I have the 45mm Kata which is the most useful focal length but there were also lenses available in focal lengths 35mm, 50, 85mm and 135mm.
It should be mentioned that the lens is not the sharpest even stopped down around f5.6-f8 and the bokeh has an odd distorted look when it's focused on something close. The film mask creates a look something like the zig zag scissors you use in preschool and the shutter release is in a completely unfamiliar location. The flip side of all those things though is that the lens is sharp enough for making good 8x10s. The Bokeh is a cool effect that can be used when making an image and the film mask is also pretty interesting and the shutter is actually in a comfortable spot.
I've selected 26 images from the roll of 36 for inclusion but broken them into two separate posts. All 36 turned out technically fine it's just that sometimes I shoot similar shots or even pictures that aren't that interesting. (Yes I still get to decide here what is interesting or not)
---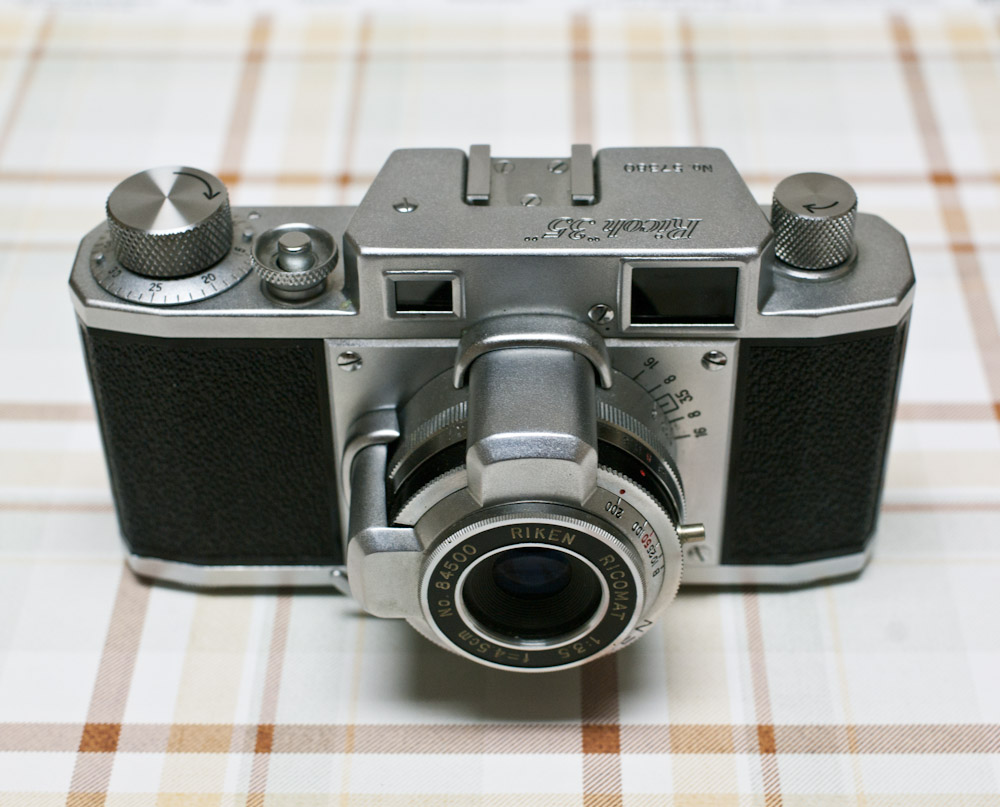 Like grampa's plaid shirt the Ricoh 35 just keeps working. This camera wouldn't win any beauty contests but those weird appendages on the lens are there to keep it held firm as you focus, not to be attractive. That attitude extends to the rest of the camera too, if it doesn't serve a purpose it just isn't there. The shutter is somewhat limiting topping out at 1/200 second and only having four other speeds but since its completely manual you can usually get an exposure that works.
---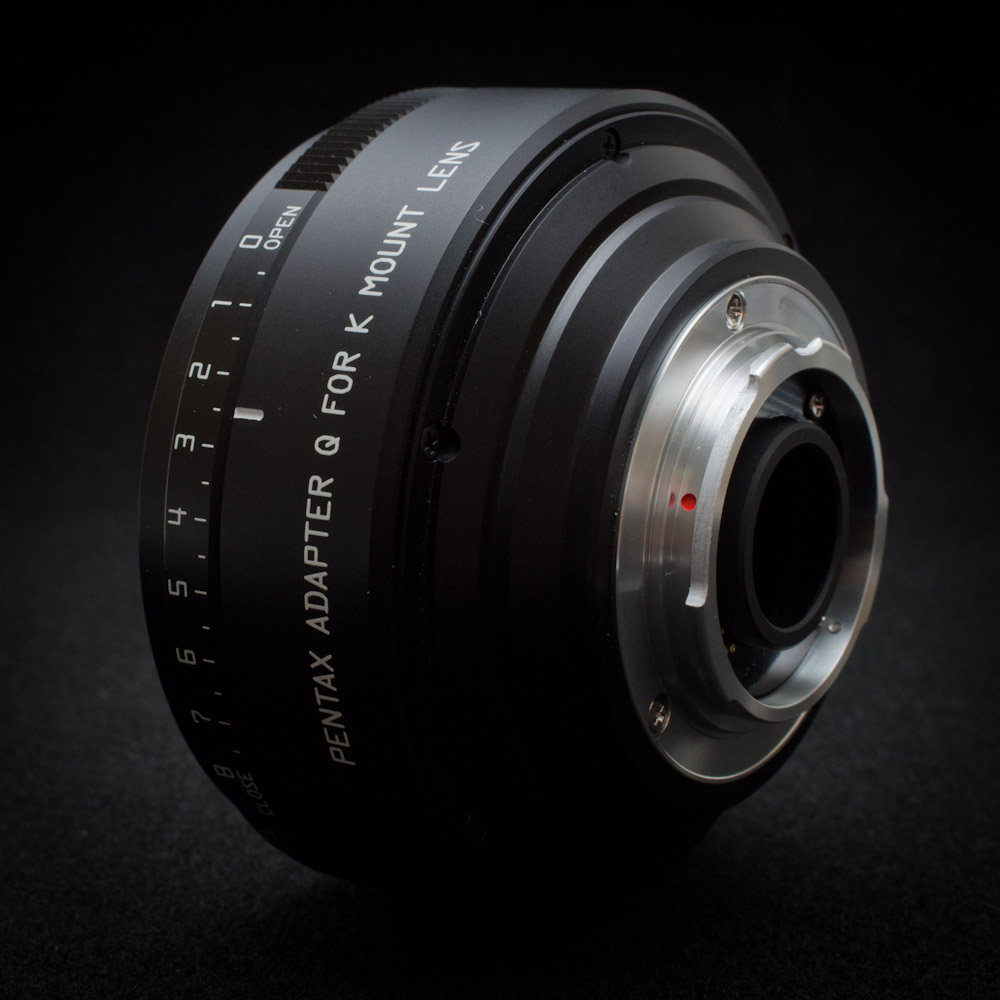 The addition of the Q to K-mount adapter adds quite a bit of functionality to this Pentax system.  Like many people I have a hard time pinning down what the Pentax Q cameras are supposed to by, maybe it's easier to say what they are not.  They are not a replacement for a DSLR and they are not necessarily a replacement for a point and shoot.  Yet they can do a bit of both and more. With the adapter the Q does something neither of the others can and that is to provide a fast and extreme telephoto in a tiny package.  As an owner of Pentax lenses it becomes an inexpensive extension of what I already have.  If you toss in the 03 fish eye then it makes it even more versatile and unique system.
More Pentax Q adapter posts Pentax Q K-mount adapter  Pentax Adapter Q for K Mount
While the latest Pentax camera in this line the Q7 is available in many different colours I really like the original Q in black.  It is so well-built and does not look like a toy despite how tiny it is.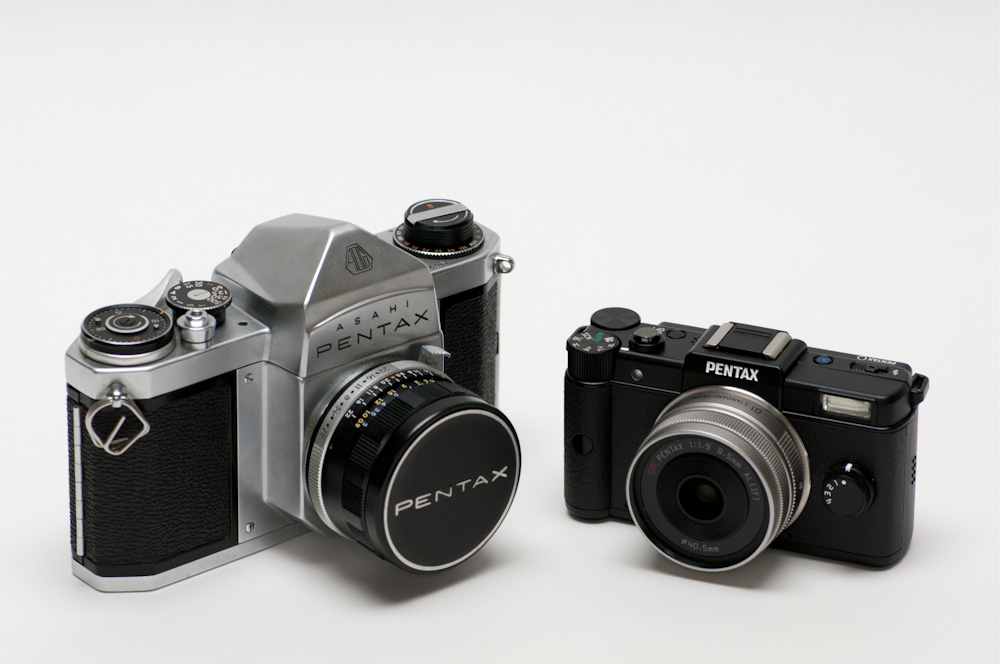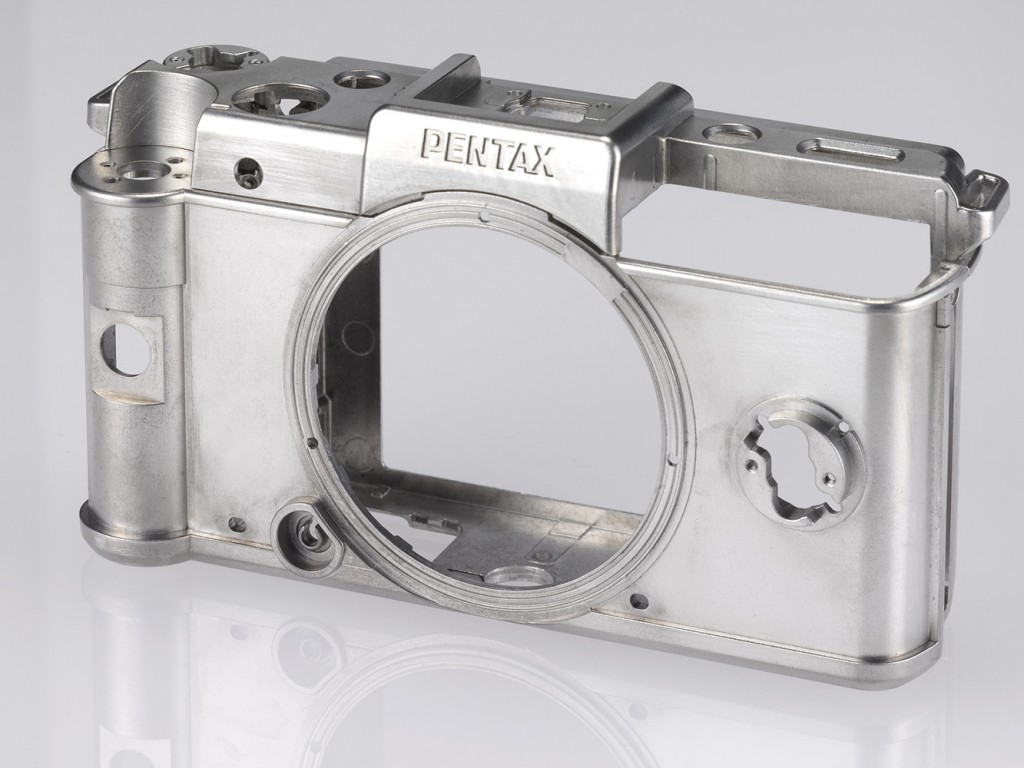 ---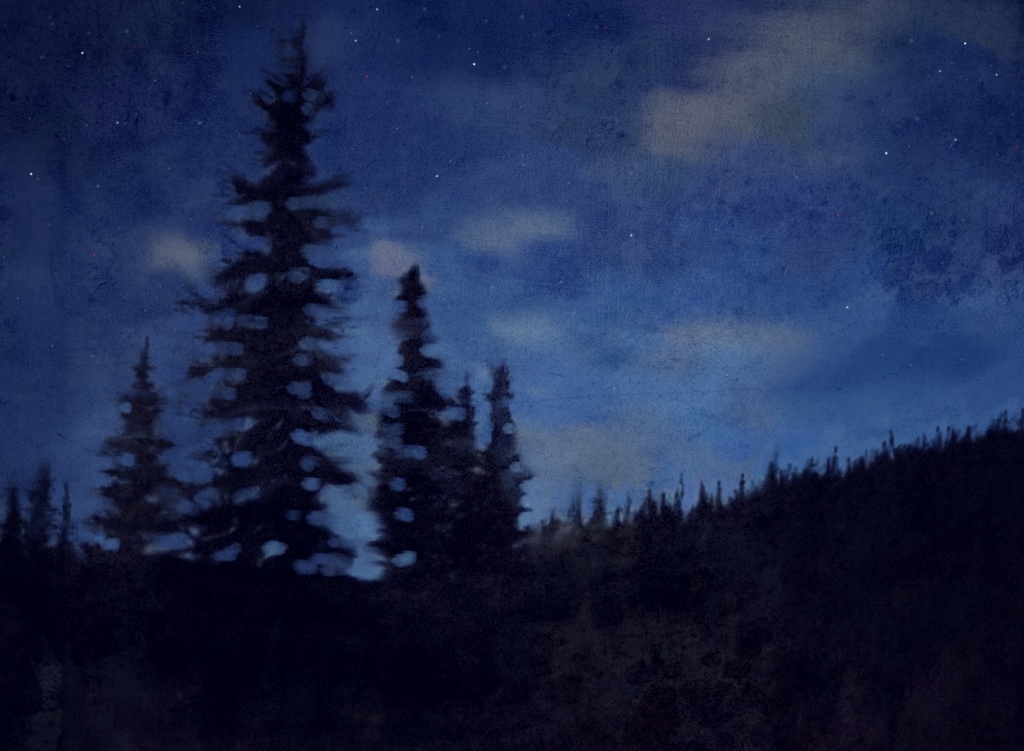 ---
This is a mix of images from either the Canon G2 or the Canon Sure Shot Classic 120.  I compared the two cameras outputs in Digital vs Film 2001 edition.  I cropped the film images to match the aspect ratio of the digital cameras 1.333x 1 to make distinguishing the two a little harder.  At these sizes it's not always obvious which is which.    I did my first exploration for the difference between film and digital in a post here The battle of 2001 and came to a similar conclusion so I will move forward in time next to see if I can find that illusive moment when digital photography exceeded film in its abilities for the average photographer free of all the marketing.
---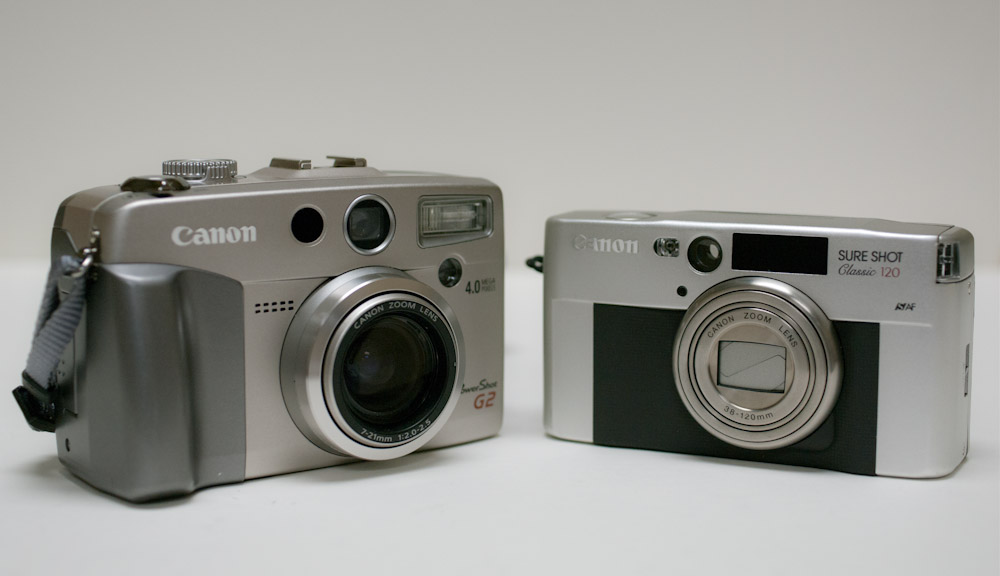 Previously I looked for the point at which digital image capture exceeded film for the average snap shot Film vs Digital the battle of 2001.  This time around I've chosen two different cameras available in 2001 both higher quality and with zoom lenses.
The two cameras are the 4.1 Mpixel Canon G2 with its 1/1.8″ CCD sensor and 34-102mm (35mm equivalent)  f2.0 – F8.0 lens against films Canon Sure Shot Classic 120 and its 7 element super Spectra coated f4.5 -f10.9 lens using Kodak Ektar 100.  I shot the Canon G2 set at 100 ISO through out.
The Sure Shot Classic 120 was released in 1999 and the Canon G2 came out in 2001 but seeing as film cameras age far more gracefully than digital cameras I think it's a pretty good comparison, besides there were not many more film cameras being developed at that point.
Looking at the images as the same size side by side it is immediately apparent that for web-based or small prints up to 5×7 there is little difference between them although the Ektar turns out to be less grainy.  I think it would be more evenly matched if I had used a lower grade film like Fuji Superia.
It's only when you look at printing larger sizes that it become apparent that film has the clear advantage.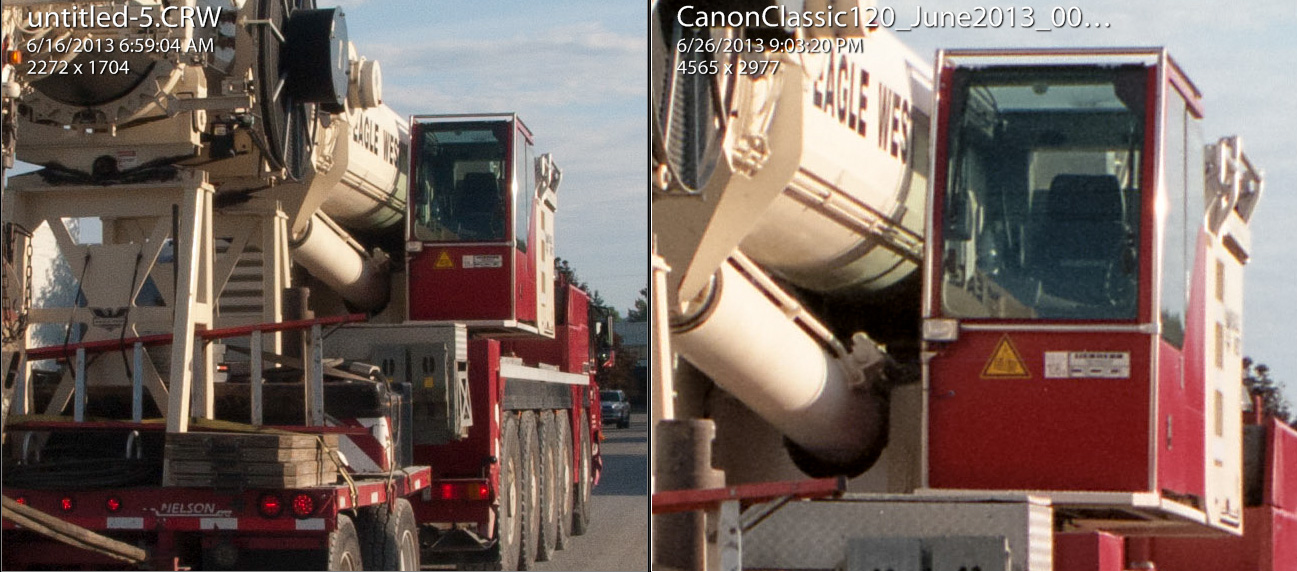 Another thing that isn't readily apparent is the fact that I had to slightly adjust the exposure a lot with the Canon G2 to prevent it from clipping the highlights something I couldn't do with the film camera but was completely unnecessary anyway.   All through this film has the advantage in dynamic range.  The example bellow is without any compensation in a very high contrast situation.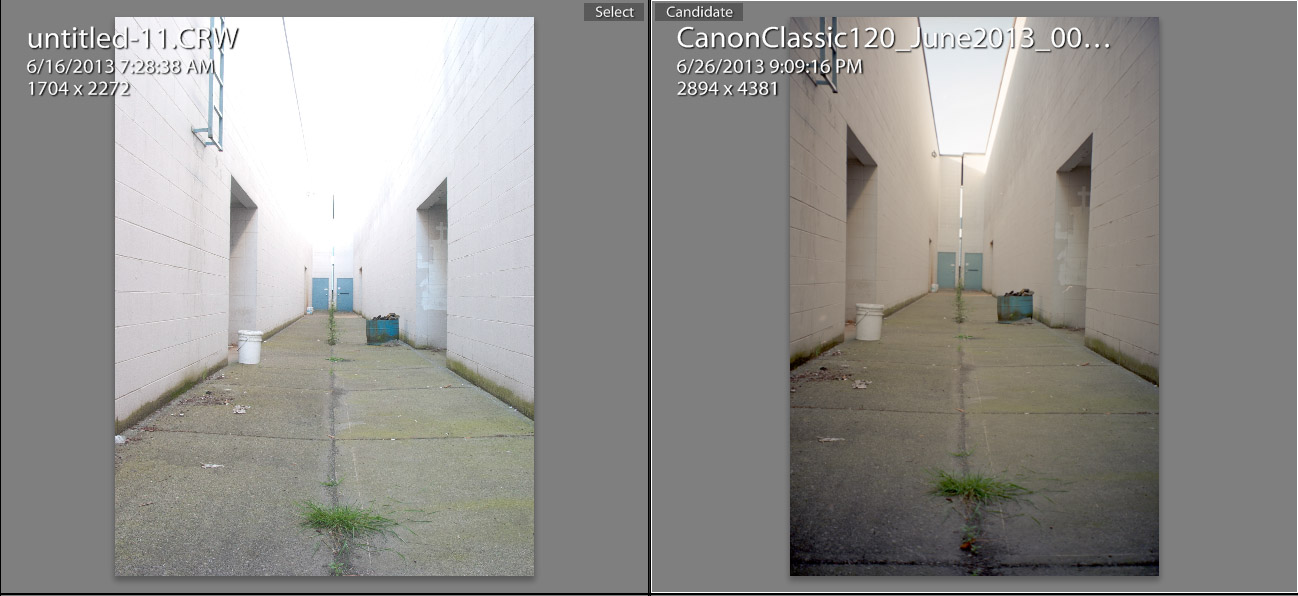 As for colour the digital camera rendered them more naturally.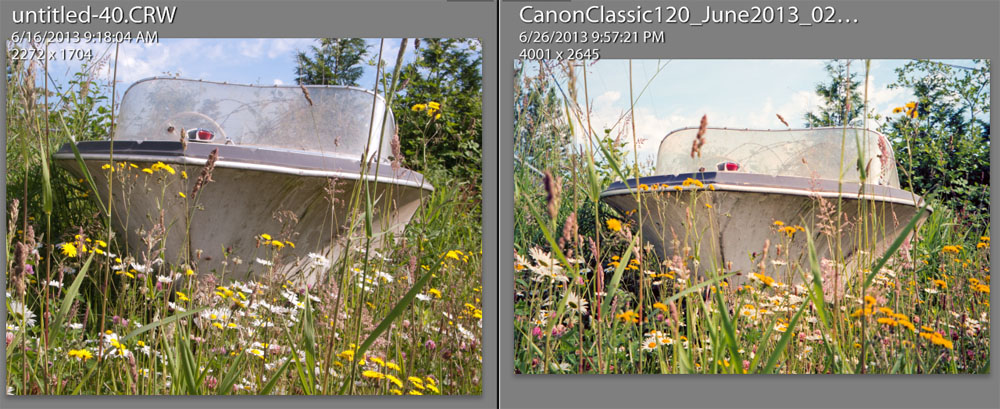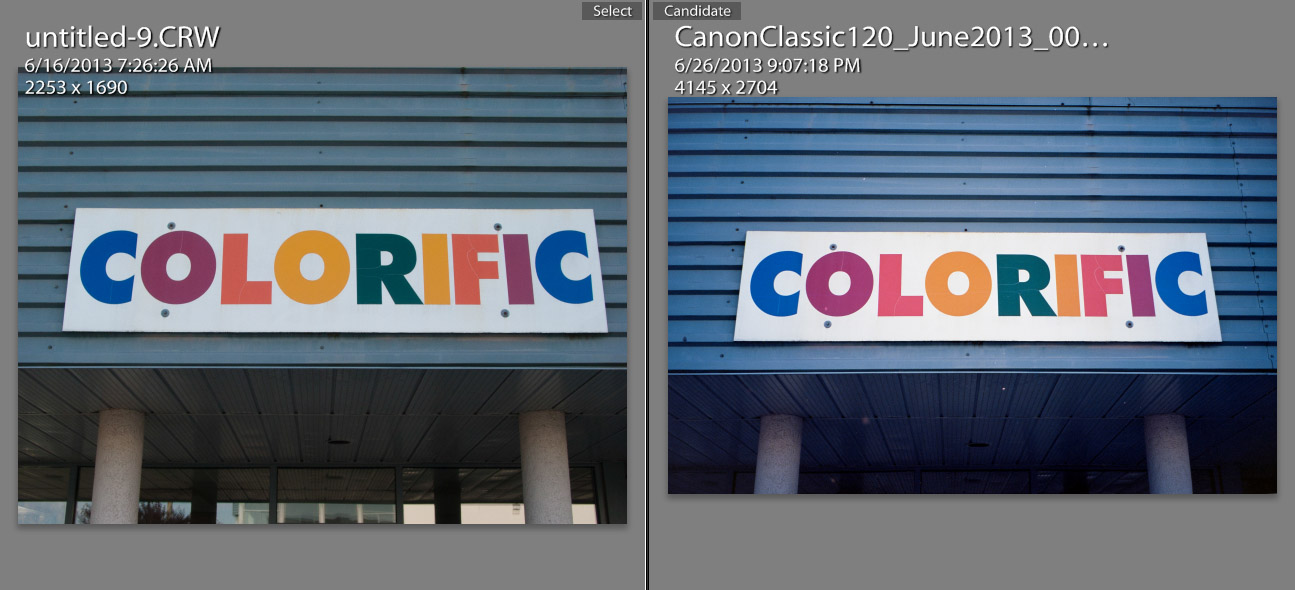 Conclusion 
In 2001 even at about 3 times the cost digital point and shoot cameras did not yet exceed film cameras of the same type and I havent even touched on the issue of speed of operation where the G2 is about as fast taking a picture as the Classic 120 is rewinding a roll of film.  That's an exaggeration but from the time you turn the G2 on till you can take a picture is nearly 6 seconds plus about 2.5 to zoom plus 1 second to focus so you better plan ahead in the past.
I will post a gallery of images from the two cameras in a future post maybe mixing them up between the two cameras.
---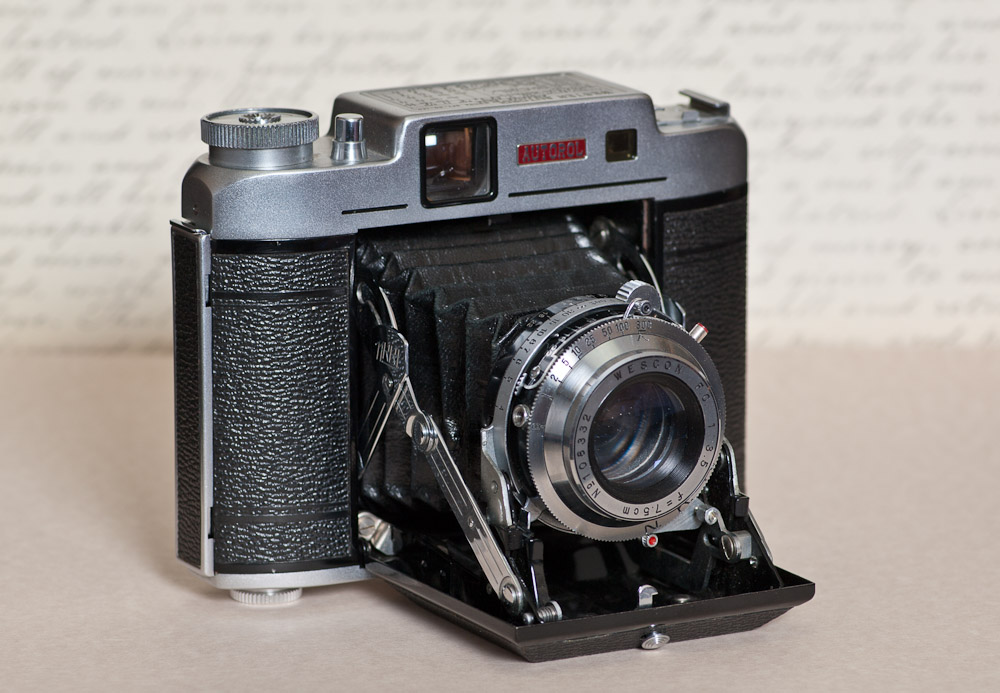 There is no denying the appeal of the square when it comes to medium format. From my original Dianna to my Rolleiflex the square rules. The advantage the Autorol has over the others though is it has a better lens and shutter than the Dianna and is more compact than the Rollei. The results are also great, easily producing images that can by blown up or cropped to other aspect ratios.  Read more about it in my post here Wester Autorol or here Wester Autorol Sample
---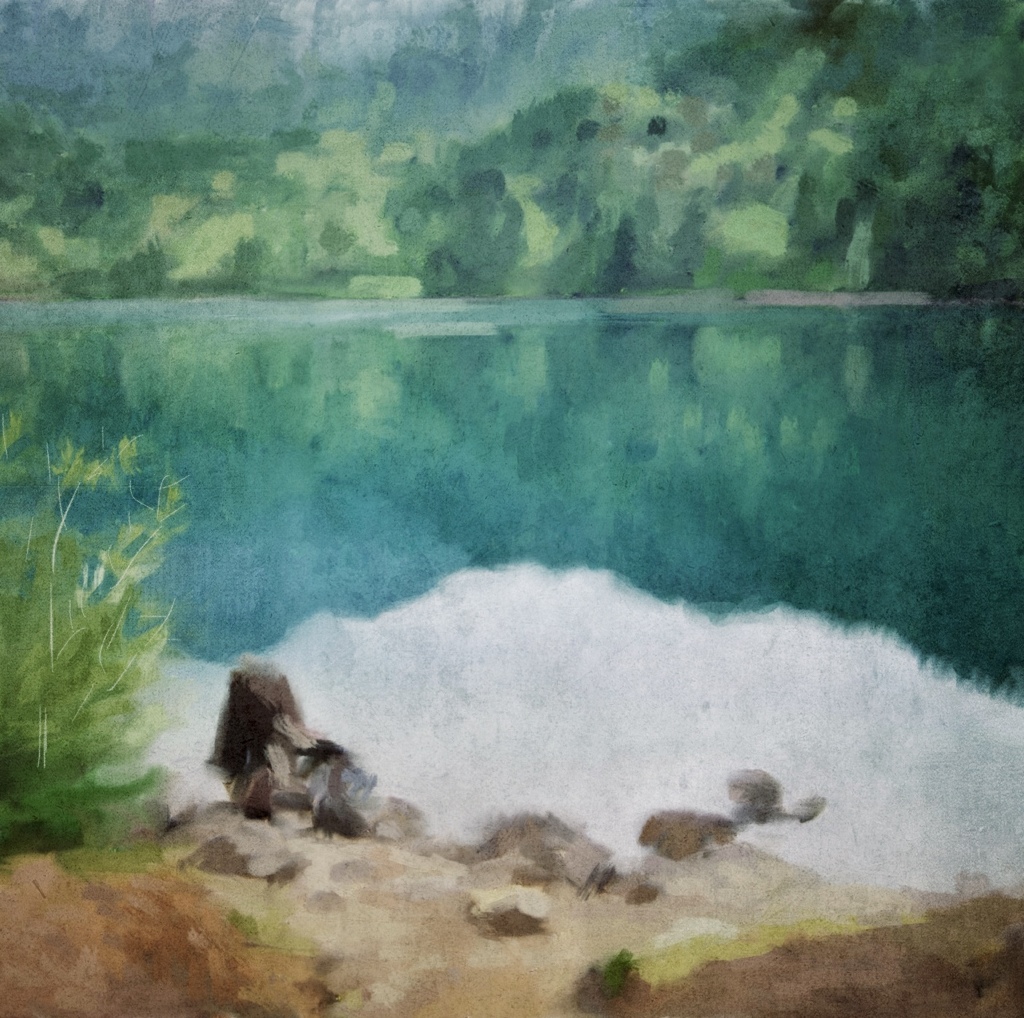 ---