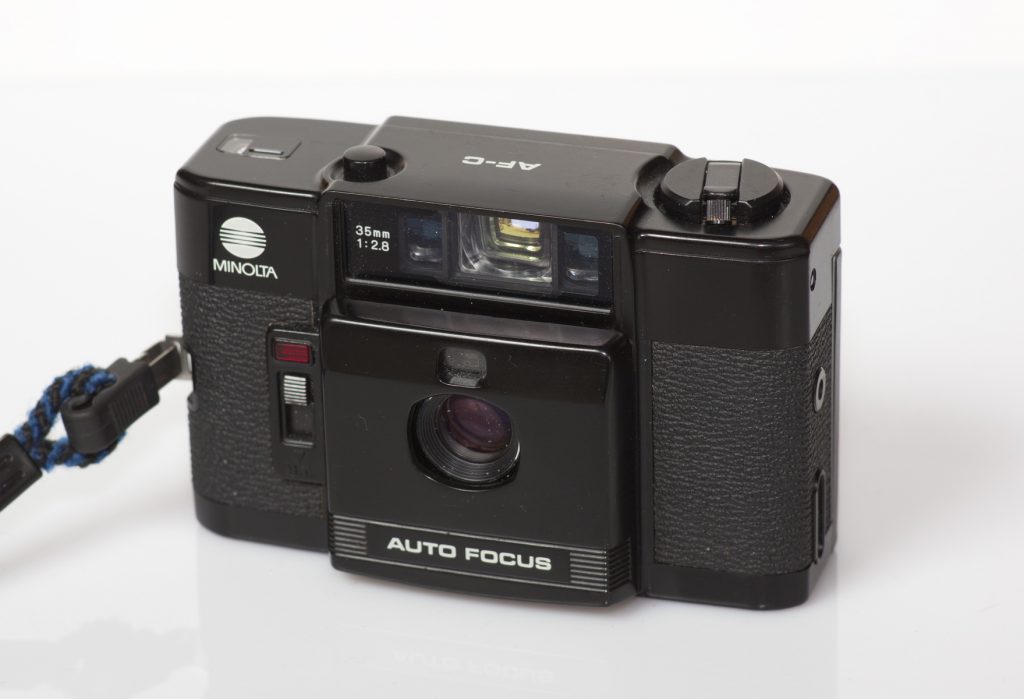 A camera that really flies under the collectable camera radar the Minolta AF-C is a well built beauty with a sharp 35mm f2.8 6 element lens. Not much bigger than a Olympus XA this compact camera manages to include active infrared Auto Focus. Like the XA it has a thumbwheel for film advance which I prefer over a lever on little cameras. The lens is revealed by sliding the lens cover down. This mechanism is well engineered and has a satisfying motion. As a true point and shoot though there is no further direct control beyond composing and taking an image. You can however lock the autofocus system through a half press and recompose. Don't look at the front of the lens and expect movement though during focusing that all happens inside at the rear element.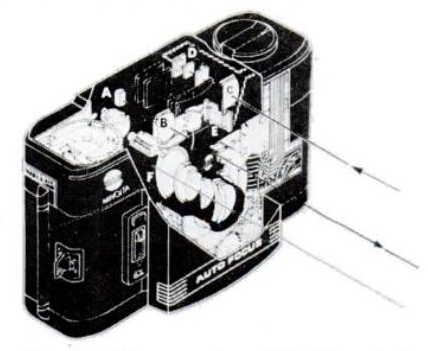 The exposure system is also automatic with a range of 1/8 sec at f2.8 to 1/430 sec at f17. For shutter speeds below 1/40 of a second a red LED warns you against shake and to use the side mounting flash. A similar and equally overlooked camera is the Canon MC
The range of film ISO is limited though from 25-400 in this case I took it to the max with some Kodak Portra400. While not a total disaster the images were under exposed resulting in grainy dark images. I'm not sure at this point what happened but more than likely it was the batteries as it takes 4 LR44's to power the metering and focus.