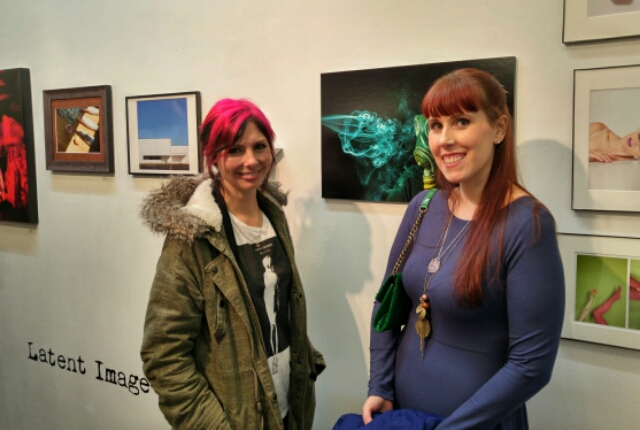 Nicole and Allison
Perhaps you're an artist that creates just for the pleasure of it, or you hope to affect the world or maybe your reasons lie somewhere in between. In any case having your work in front of other people can be an affirmation that you're achieving your aim. While having an online audience to share with is nice there is something special about being in the presence of art and other people viewing it. All you need to do is bring your art to the closest gallery and hang it up…what that's not how it works? Maybe that's how it works online but in the physical world it takes planning and hard work by dedicated people who love art.
Rather than talk about my work I would like to thank those hard working art lovers that provide opportunities for other artist to experience the joy of having their work seen. In this case I wanted to thank Allison and Nicole of Latent Image Magazine for putting together 'Ideas of Breath'.
The call for submissions described it like this 'We want to see what you create when you pull a theme apart, rather than construct one. Let the stream of consciousness take control and work around what the title Ideas of Breath means to you.'
The resulting show pulls together different artists and ideas in a wonderful way going places no one artist could do.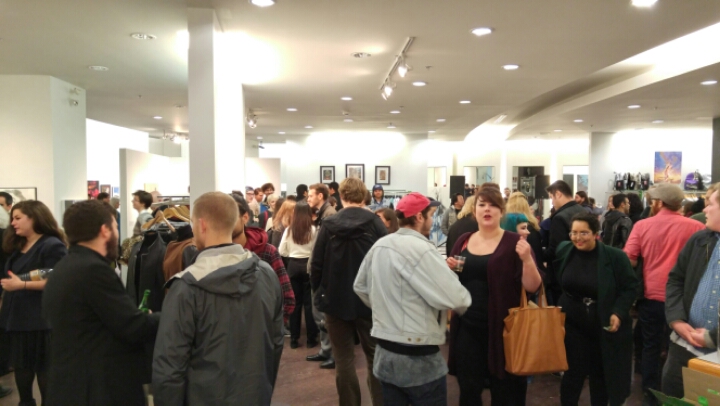 Ideas of Breath runs until Feb 8 at the Ayden gallery in Vancouver.