2nd Fraser Valley Regional Biennale – July 26 – August 20, 2013
Today I get to deliver one of my photographic prints to the Kariton Gallery for the 2nd Fraser Valley Regional Biennale I'm especially looking forward to seeing all the different work from the other artists that have been selected.
The work of mine is titled "Pipeline Crossing".  The piece is part of my exploration of our relationship with fossil fuels and their impact, as the pipeline seems to precariously cross the sky.  The scale is hinted at with the human sized ladders.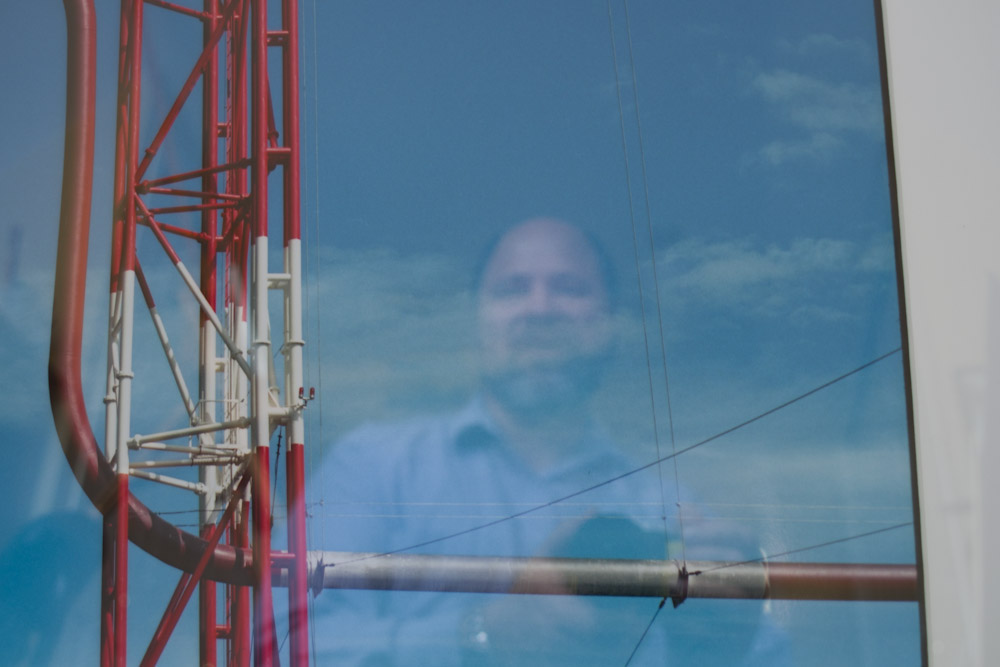 If you would like to see the full picture (without my goofy visage) as well as all the other art please visit the Kariton Gallery during the Biennale and if you can at the opening reception on Sunday July 28th 1-4pm
On the technical side the physical print is 40cm x 58cm and is a digital archival print from a scan of 35mm Kodak Ektar 100 film.  It was printed skillfully at Abbotsford Lens and Shutter  and professionally framed at Abbotsford Art Gallery where they do a fantastic job.
I was also a participant in the 1st Fraser Valley Biennale at the Reach Gallery with one of my oil paintings "Made in Occupied Japan"