Film vs Digital 2001 edition two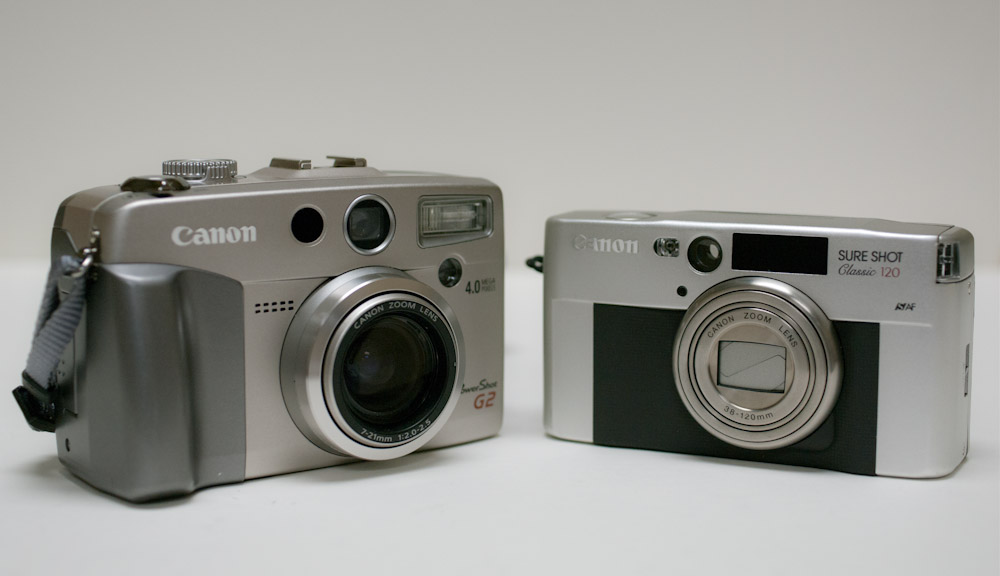 Previously I looked for the point at which digital image capture exceeded film for the average snap shot Film vs Digital the battle of 2001.  This time around I've chosen two different cameras available in 2001 both higher quality and with zoom lenses.
The two cameras are the 4.1 Mpixel Canon G2 with its 1/1.8″ CCD sensor and 34-102mm (35mm equivalent)  f2.0 – F8.0 lens against films Canon Sure Shot Classic 120 and its 7 element super Spectra coated f4.5 -f10.9 lens using Kodak Ektar 100.  I shot the Canon G2 set at 100 ISO through out.
The Sure Shot Classic 120 was released in 1999 and the Canon G2 came out in 2001 but seeing as film cameras age far more gracefully than digital cameras I think it's a pretty good comparison, besides there were not many more film cameras being developed at that point.
Looking at the images as the same size side by side it is immediately apparent that for web-based or small prints up to 5×7 there is little difference between them although the Ektar turns out to be less grainy.  I think it would be more evenly matched if I had used a lower grade film like Fuji Superia.
It's only when you look at printing larger sizes that it become apparent that film has the clear advantage.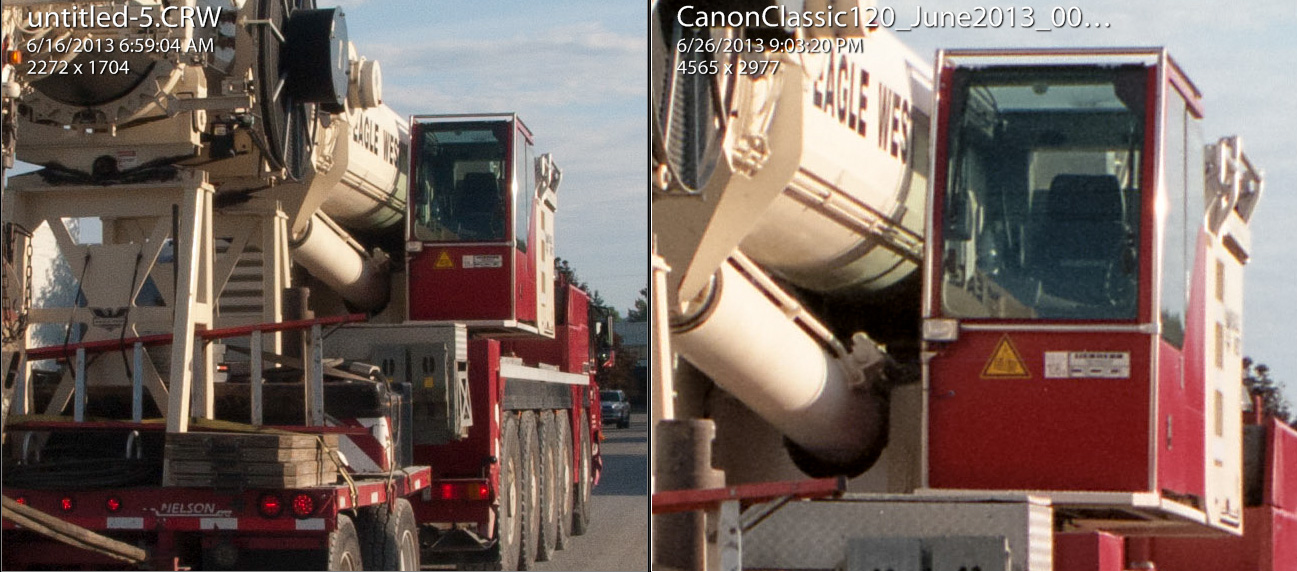 Another thing that isn't readily apparent is the fact that I had to slightly adjust the exposure a lot with the Canon G2 to prevent it from clipping the highlights something I couldn't do with the film camera but was completely unnecessary anyway.   All through this film has the advantage in dynamic range.  The example bellow is without any compensation in a very high contrast situation.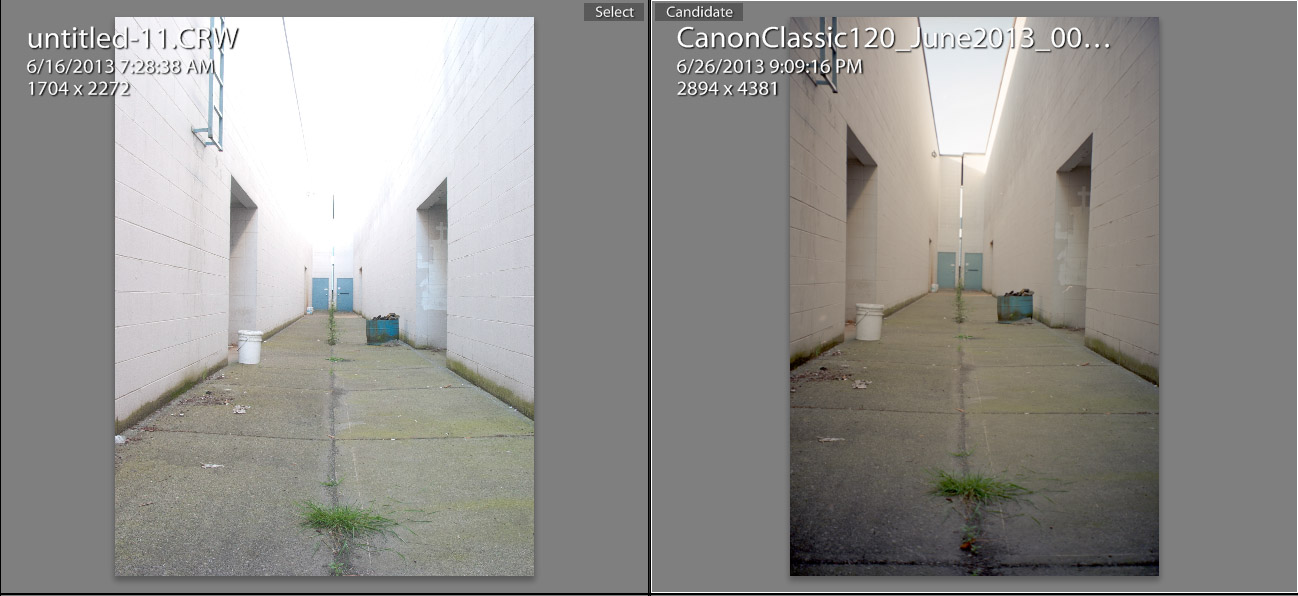 As for colour the digital camera rendered them more naturally.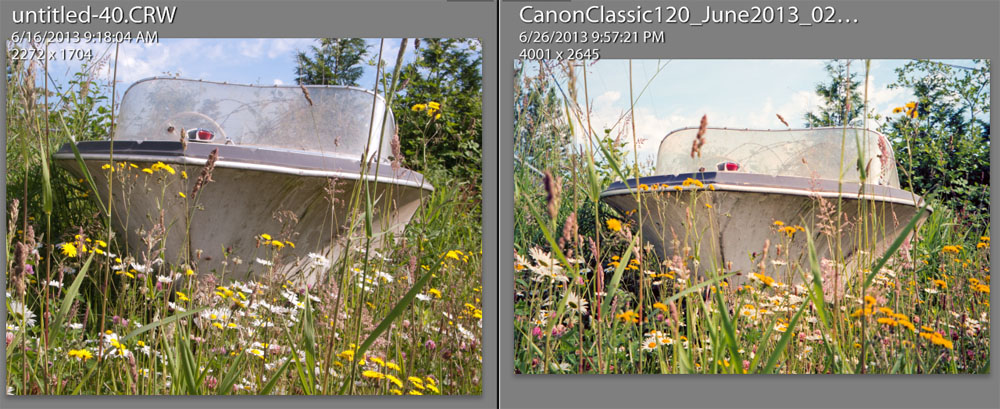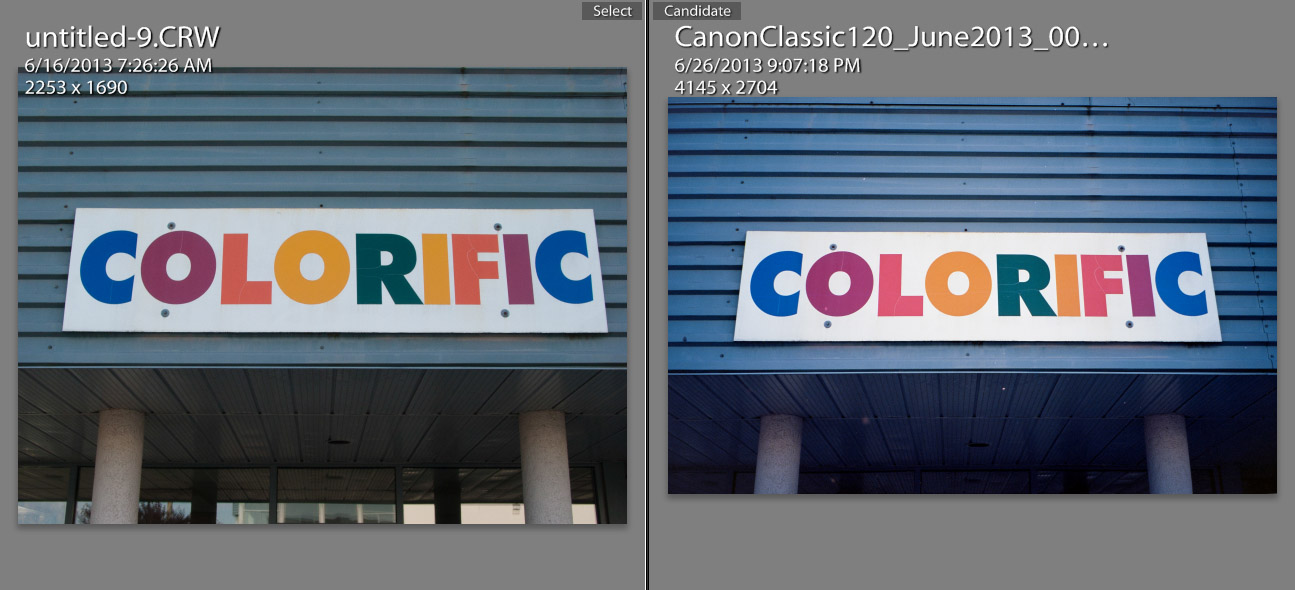 Conclusion 
In 2001 even at about 3 times the cost digital point and shoot cameras did not yet exceed film cameras of the same type and I havent even touched on the issue of speed of operation where the G2 is about as fast taking a picture as the Classic 120 is rewinding a roll of film.  That's an exaggeration but from the time you turn the G2 on till you can take a picture is nearly 6 seconds plus about 2.5 to zoom plus 1 second to focus so you better plan ahead in the past.
I will post a gallery of images from the two cameras in a future post maybe mixing them up between the two cameras.