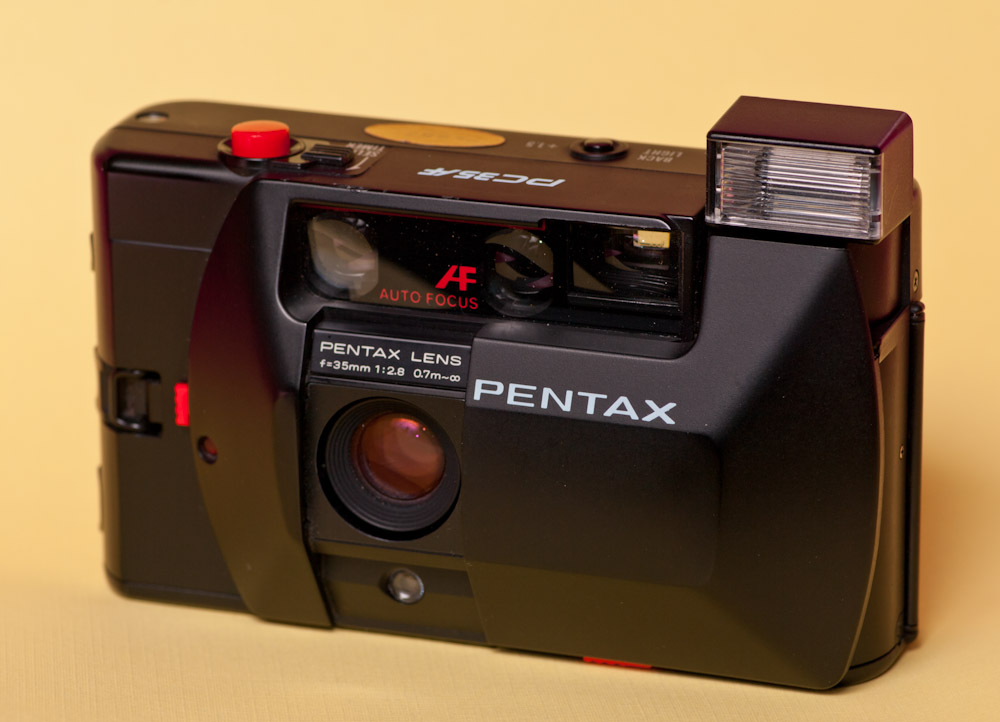 The Pentax PC35AF is yet another of the many 35mm fixed focal length cameras that where around in the 1980's.  Although slightly larger than the Olympus XA series of cameras it has a similar clamshell design and look.  The PC35af though is an autofocus camera that still required manual winding of the film via a thumb wheel on the right hand side.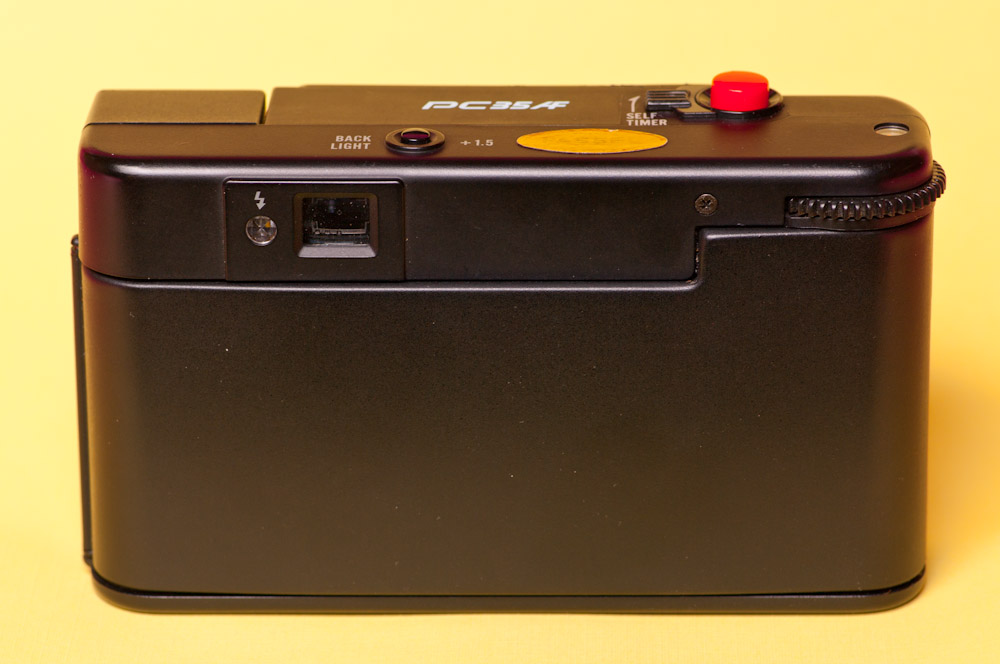 One nice thing about this camera is that it takes two regular AA batteries to run all it's functions.  The lens is comprised of 5 elements and has a respectable F2.8 maximum aperture .  I like the minimalist design of the camera particularly when the clamshell is closed, it is however made of a somewhat slippery material and you need to be careful when holding it. 
Operation is simple with only a +1.5 stop backlight over ride and the ability to lock focus and recompose.  As I've stated many times I like the 35mm focal length finding it to be versatile and this camera does a decent job with several caviets, one is that the film speed is limited to a maximum of 400 ISO and the other is the lack of aperture or shutter control. 
And now the requisite sample images.