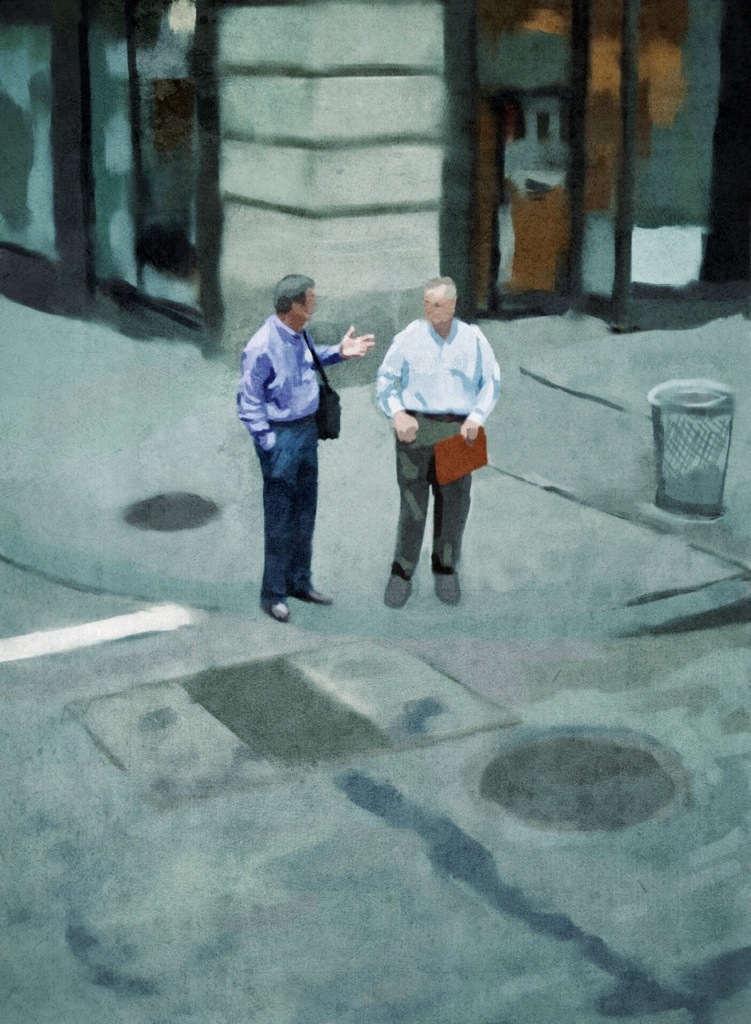 ---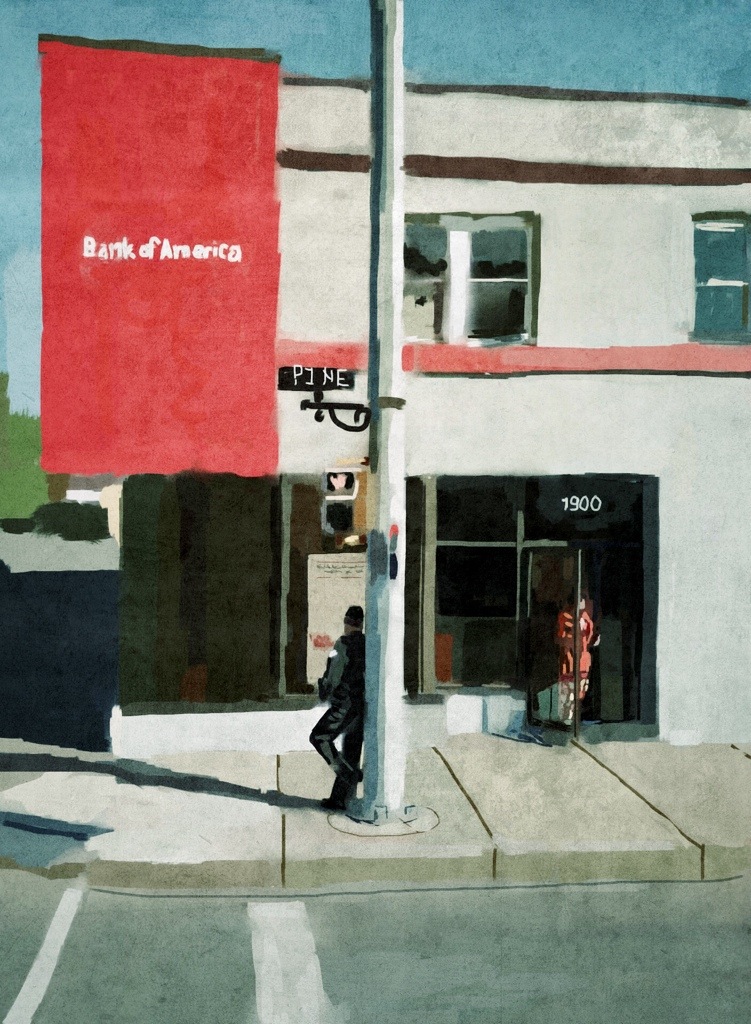 ---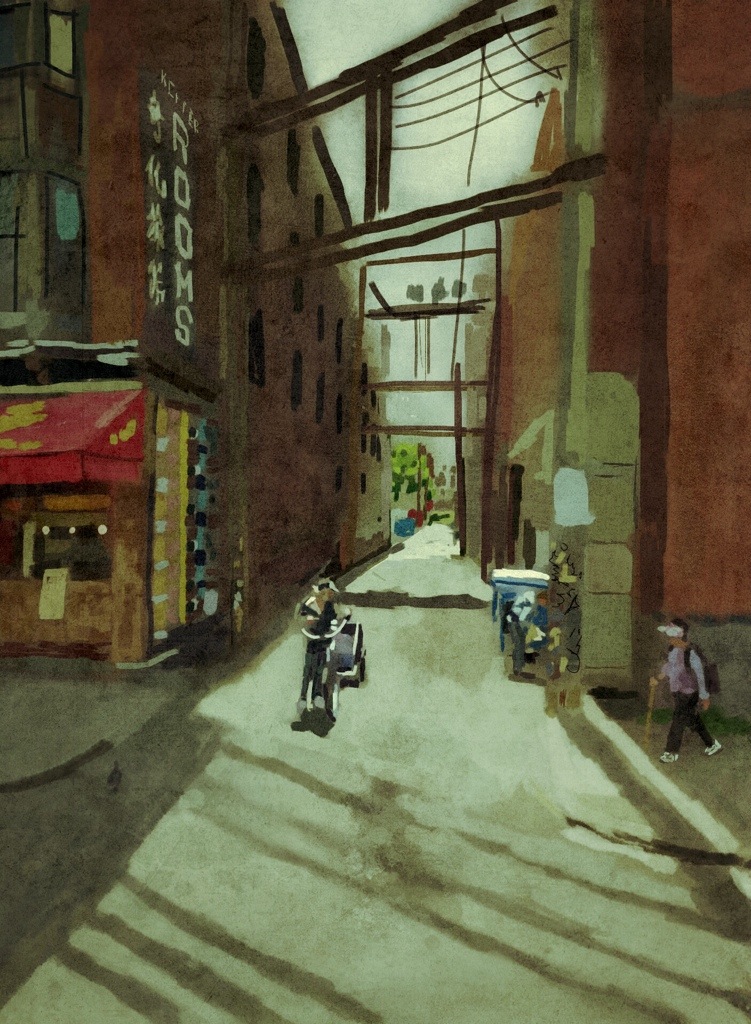 ---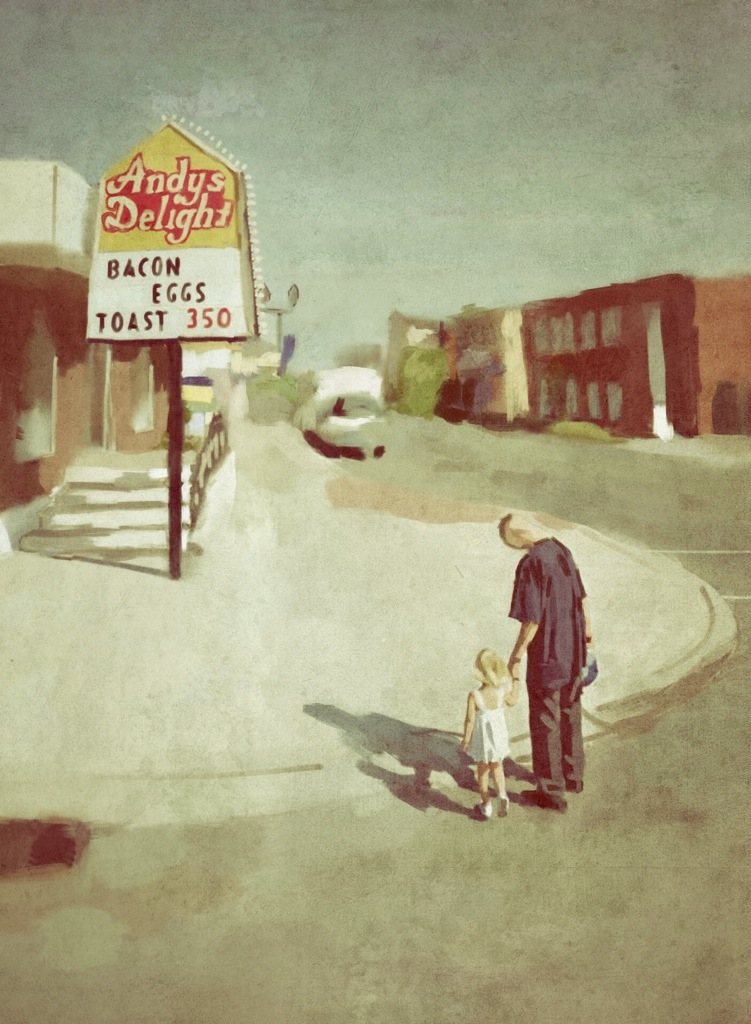 As I reach #5 in my Interaction series I thought it would be a good time to re-cap what I am doing.  The basis of the series of digital paintings done on my iPad is situations of human interaction.  The source of these comes from Google Street view or similar.  Many of these fleeting moments are captured without the subjects being aware making the interaction feel all the more genuine and spontaneous.  Additionally using remote imaging allows me the opertunity to see places and events that I could not otherwise.  The down side is I can only superficially visit the world within the confines of the streets and only those moments at which random chance has placed the subjects and the camera together.
---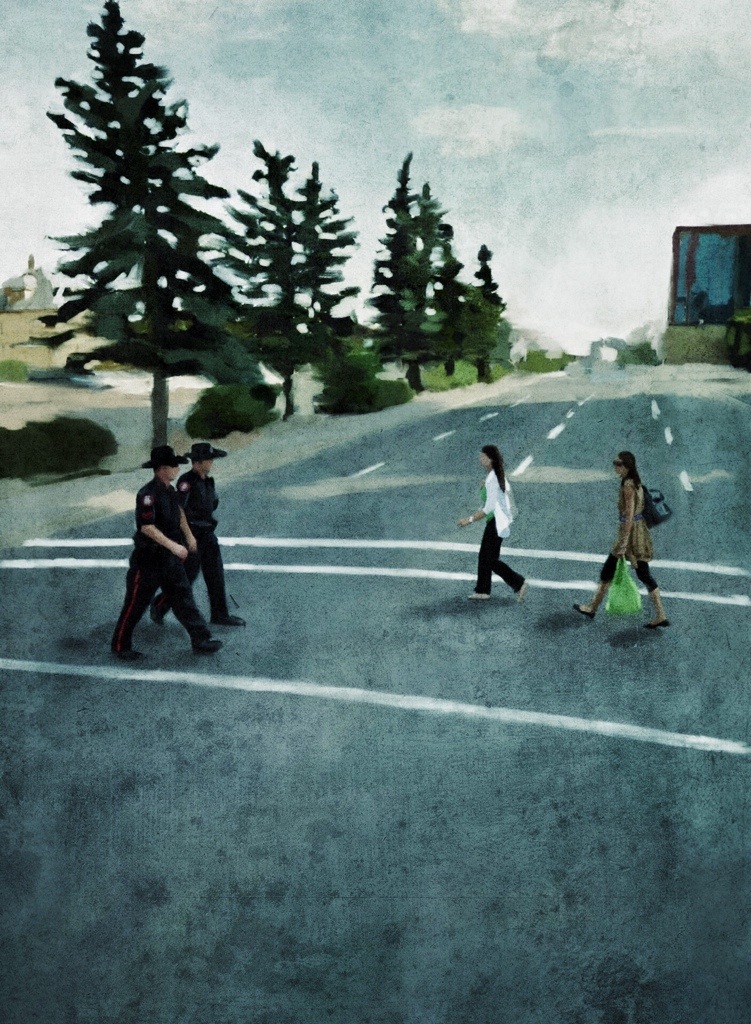 ---
---
This is the start of a series of digital paintings based on Google street views.
The way we interact helps to define us as humans. These interactions can be fleeting and no more so than those captured by chance. I wanted to separate the final images from being simple screen captures and so have recreated them as digital paintings on my iPad. I hope with this context the images will speak for themselves.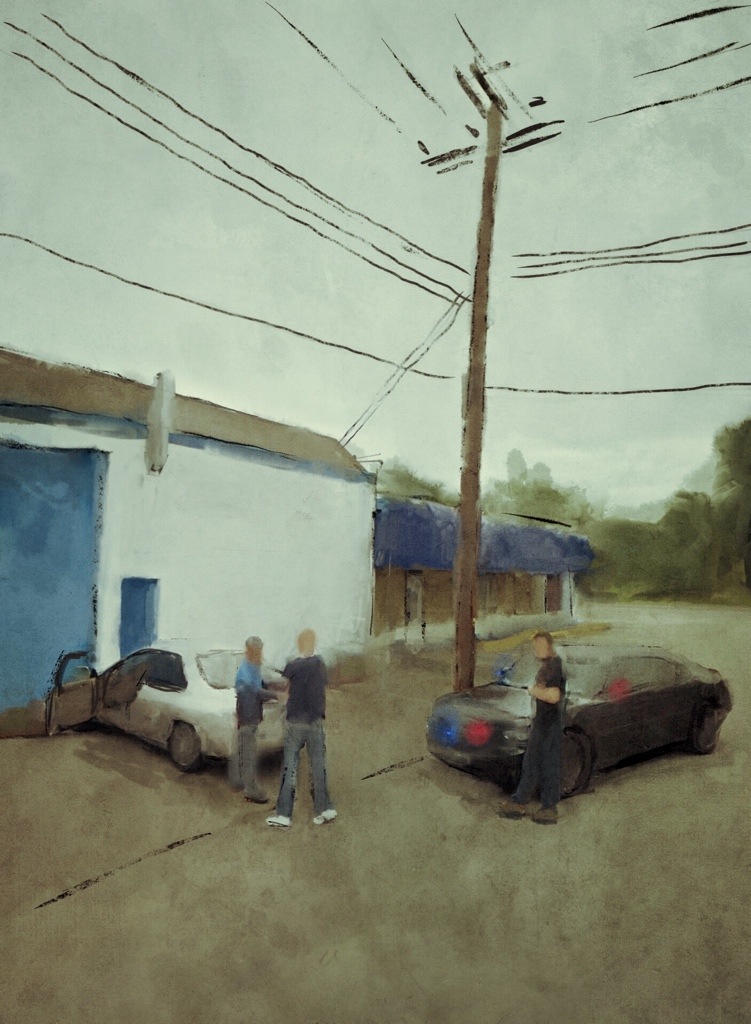 ---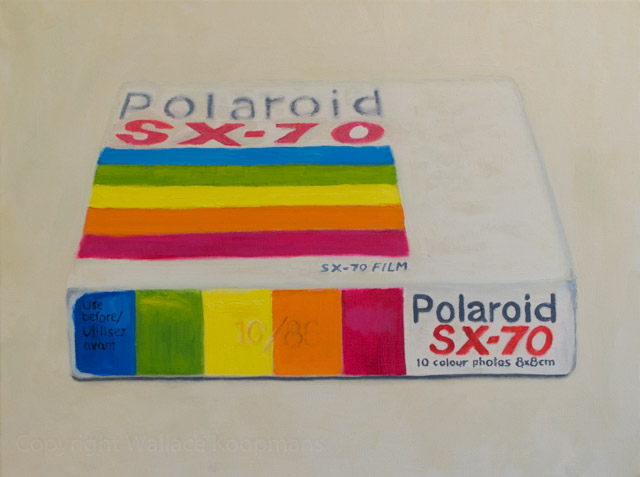 This painting has been sitting waiting to be finished for far longer than I care to admit.  Now that its done I want to move on to something new and what currently interests me.  I have the canvas, I have the paint and I have the image in my mind, time is what I need.
This particular painting is part of an ongoing series of images of cameras and film that I have been doing.  It began with "Made in Occupied Japan" which was included in the first Fraser Valley Biennale and from time to time since I have done a painting that fits in the series.  Yes I realize in posting these, I am photographing paintings of things that relate to taking photographs that I sometimes use for paintings, but thank you for pointing that out.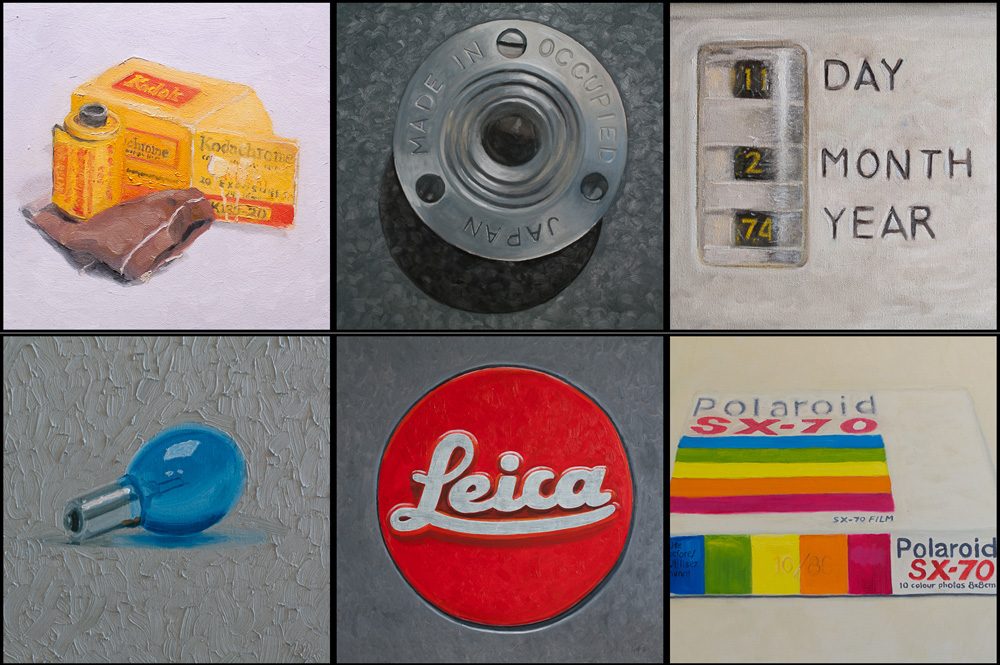 ---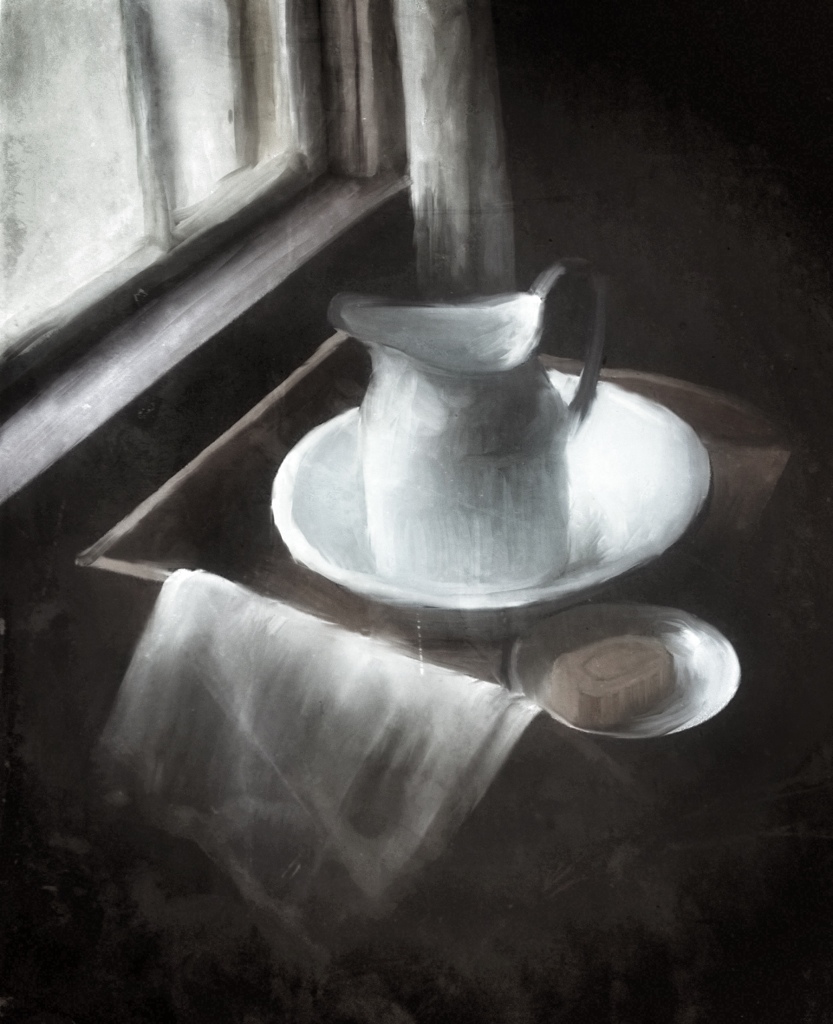 ---
---