I was just finishing some art related errands when I drove past a local Abbotsford historic house and museum called the Trethewey House. What caught my eye was the giant wrench strapped to the back of a tall fellow. I was curious enough to pull over and have a look. Fortunately I almost always have a camera on me, okay I always have a camera on me. By the time I arrived things were winding down at a gathering with Steam Punk related activities but I spoke to a few nice people dressed in fun attire and took a limited number of portraits with my Pentax K-01. I've edited them on my coal-fired iPad. I'm pretty sure coal was used at some stage in the manufacturing of my iPad.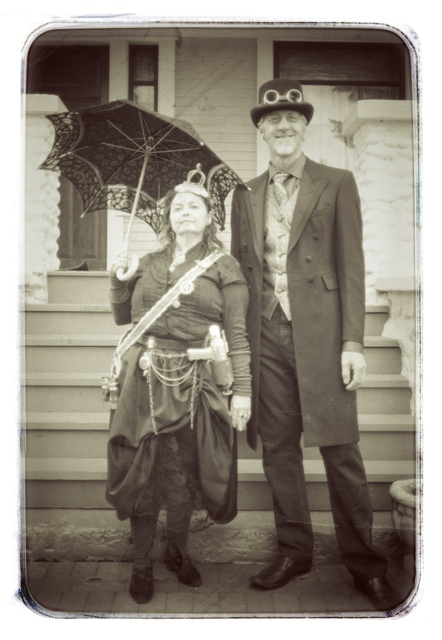 Queen Victoria on her Birthday weekend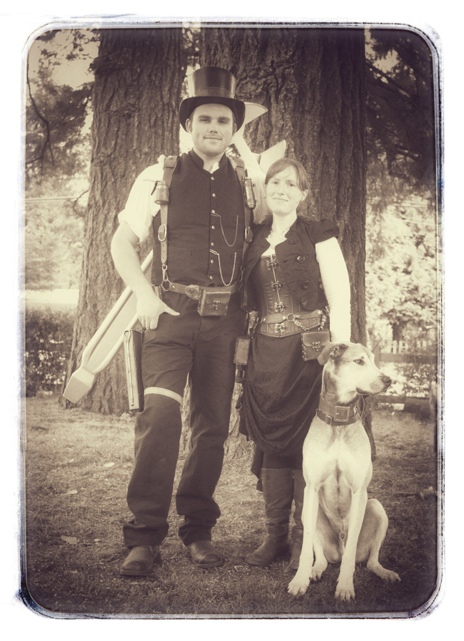 Note the previously mentioned giant wrench and also he may be on to something, I could carry more cameras with suspenders like that.