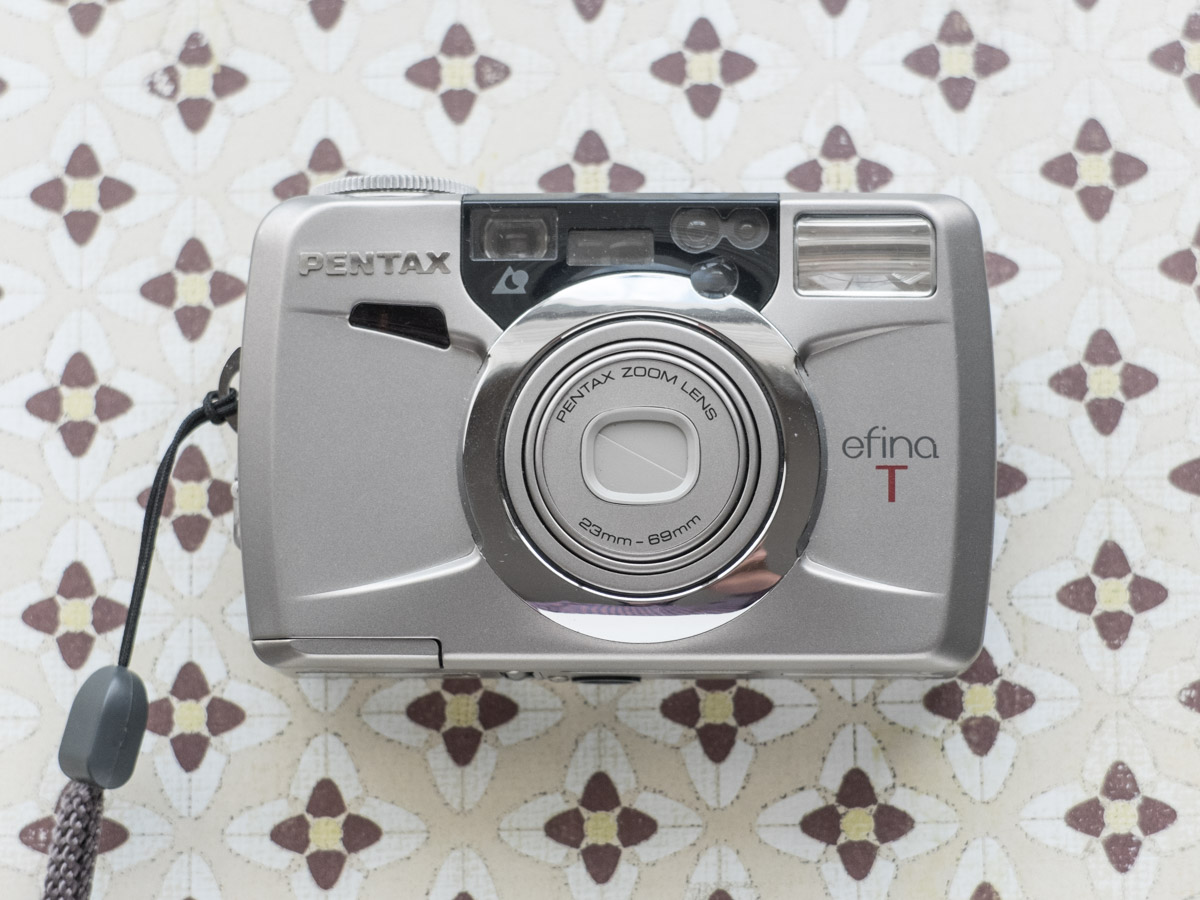 APS film and cameras were the first victims of the burgeoning digital camera revolution.  Around the year 2000 you could buy new an APS film camera or a 2Mpixel digital camera or a film or a digital SLR they all coexisted for a brief moment in photographic equipment time.  It isn't surprising of course that APS film was the first to go as it was the most limiting and offered little in image quality over the digital cameras that would soon leave it behind.  The thing is for me though that I enjoy cameras themselves as objects of design and technology.  The Pentax Efina T represents the best of what APS could be, a small and durable camera that can be carried all the time and produce decent results.  (That sounds a lot like what a smart phone provides today)
The lens is a 23-69mm f5.6 to 9.9 with six elements in five groups, two of the elements being aspherical.  But who can really tell anymore if its any good when all the remains is outdated poor quality film (Just kidding its actually pretty good).  The 23mm focal length is roughly equivalent to a 29mm lens on 35mm film so that's another reason this camera is my favorite among the APS cameras out there.  And don't forget stylish.
I've always been amazed at how solid this camera is and now I believe that this is in part due to it being made from stainless steel.  In particular SUS316 a highly corrosion resistant variant.  I believe this is the case because the nearly identical Efina T2 is described as being made from it and there is no difference between the two cameras that I can discern.

Previous posts about the Efina T  Efina T 2016    Efina T 2012 , Rhymes with density , Efina T 2014