Olympus Stylus Epic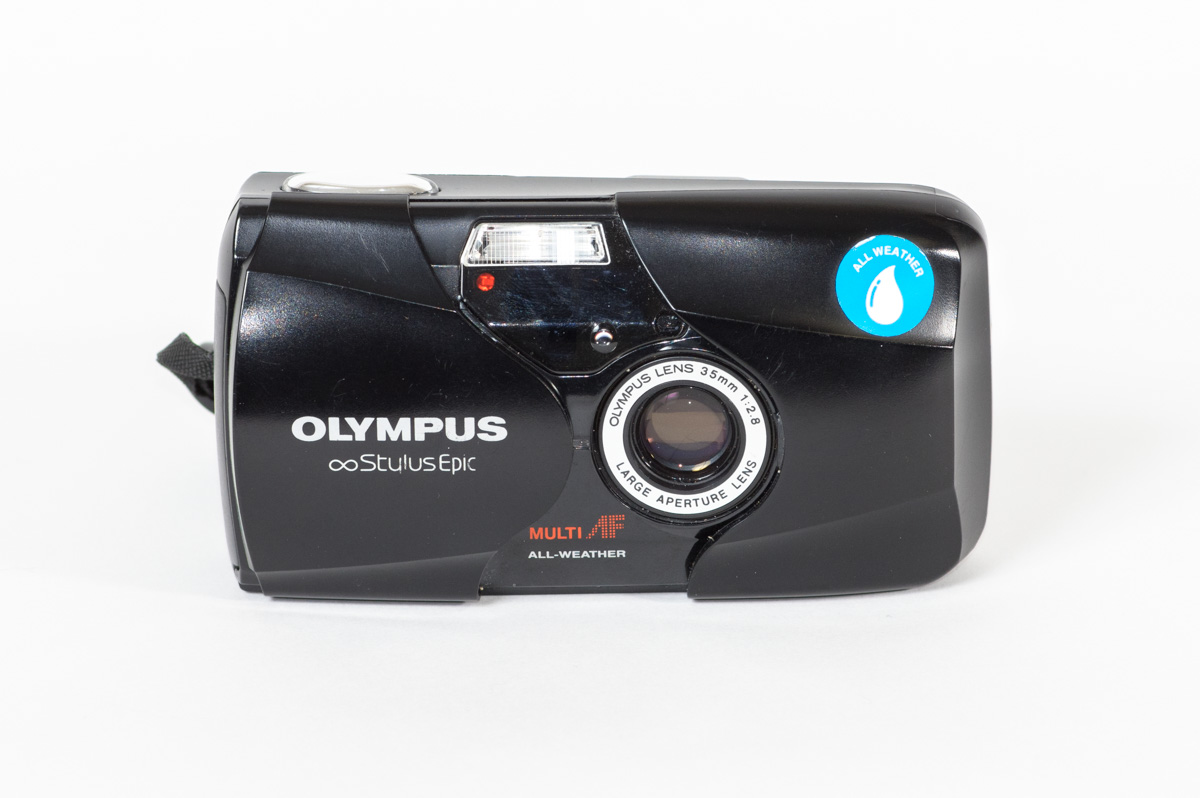 The Olympus Stylus Epic has always been a great deal of a camera. It sports a fantastic 35mm f2.8 lens with 4 elements. Released in 1997 Olympus says that they produced over 3.8million of them so they are easy to find used.
In 1999 they were available for $89 so you may want to keep that in mind when looking for a used one. They also tend to share a common problem of light leaks around the lens though so buying one may not be enough why not two or three if the price is right.
image curtesy of Popular Photography
The Stylus Epic has active autofocus which is very useful in low or no light as the camera sends out a beam of infrared light and then determines the distance based on the delay in its detected return.  Other cameras that use a passive phase detection system require a certain amount of existing light to work.  This makes the Stylus Epic a great party camera or if you choose to suppress the flash for low light shots it is still able to focus. You just need some way of holding it steady.
One thing about one camera:  The Stylus Epic (The µ [mju:]-II Compact Camera) has 414 steps to its active multibeam autofocus system between 0.35m and infinity
More of my posts about the stylus epic can be found around my blog Still Epic  December 2014 , January 2014, May 2013 1, May 2013 2 , March 2013, September 2012, June 2012 , March 2011