Film vs Digital the battle of 2001
It's pretty much universally accepted that digital photography today provides a better outcome than film as well as a better user experience. Now with more than a decade of digital being mainstream I'm having a look back to see just when that barrier was crossed for the average user. For this comparison (there may be more) I selected two cameras that were available in 2001. The Olympus D-370 is a 1.3Mpixel (1280×960) camera with a 4.5mm F4 lens with 5 elements that gives a 35mm equivalent field of view. And weighing in for film is the Minolta Freedom Escort with it's 34mm F3.5 four element lens and it's filmyness. To be fair the Minolta is about ten years older than the Olympus but the film is new.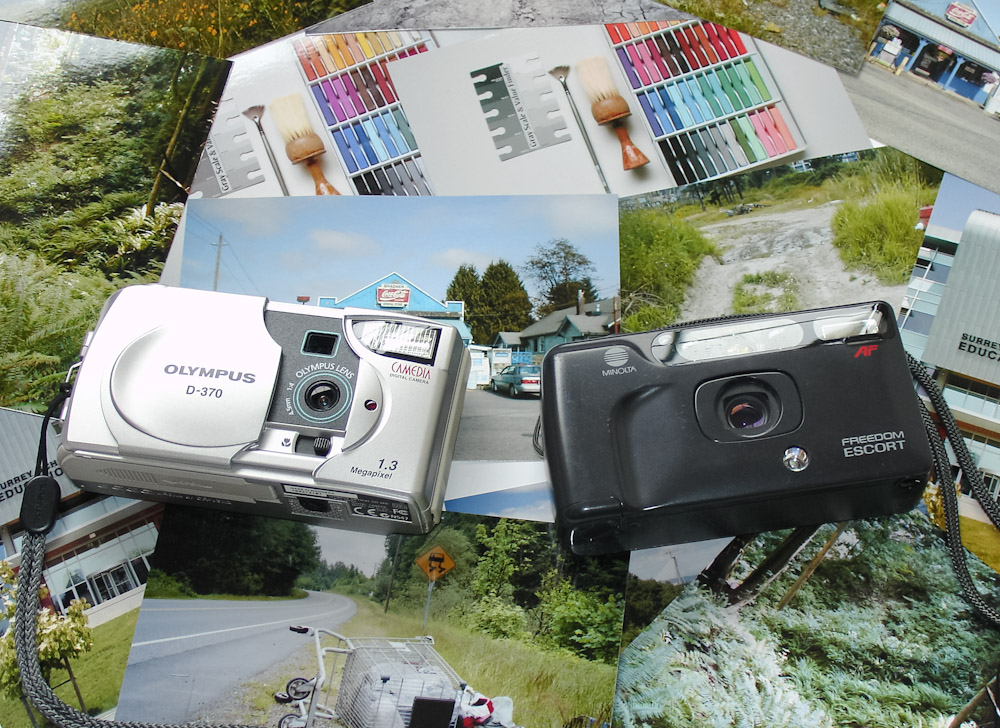 Seeing as most people get prints that are 4×6 I thought I would see if at this size snapshots from the two cameras would be comparable. At that size the (1280×960) of the Olympus should give nearly 220 pixels per inch. I scanned the negatives at higher resolutions but downsized to a comparable 240 PPI for printing. Both cameras actually produced decent 4×6 prints but the film camera took the edge with it's better lens and films superior dynamic range.
The Olympus prints were only sharp in the center and the sensor couldn't record much detail in the dark areas of high contrast images. The Minolta with Fuji Superia film was able to record much of the range of any of the scenes and a lot more detail.
So what exactly does this prove? Well for one thing the output quality of pretty much every camera for the last 10 years has been adequate for making 4×6 prints and web sized images. It wasn't all flowers and butterflies though if anyone cares to remember the difficulties with getting your images off of a camera and into the computer around that time. The other thing it proves is that this was not the time where digital exceded film for the average user not using an SLR or DSLR.
Here are two comparisons the last one zoomed in to one to one, leaving no doubt about films 2001 superiority.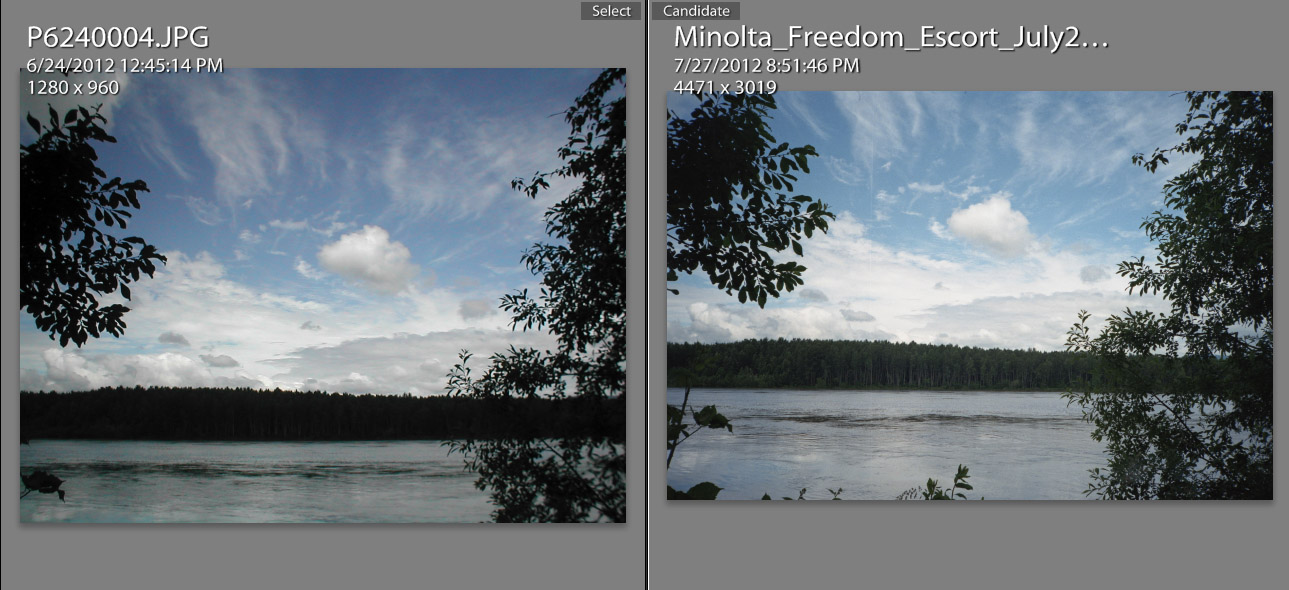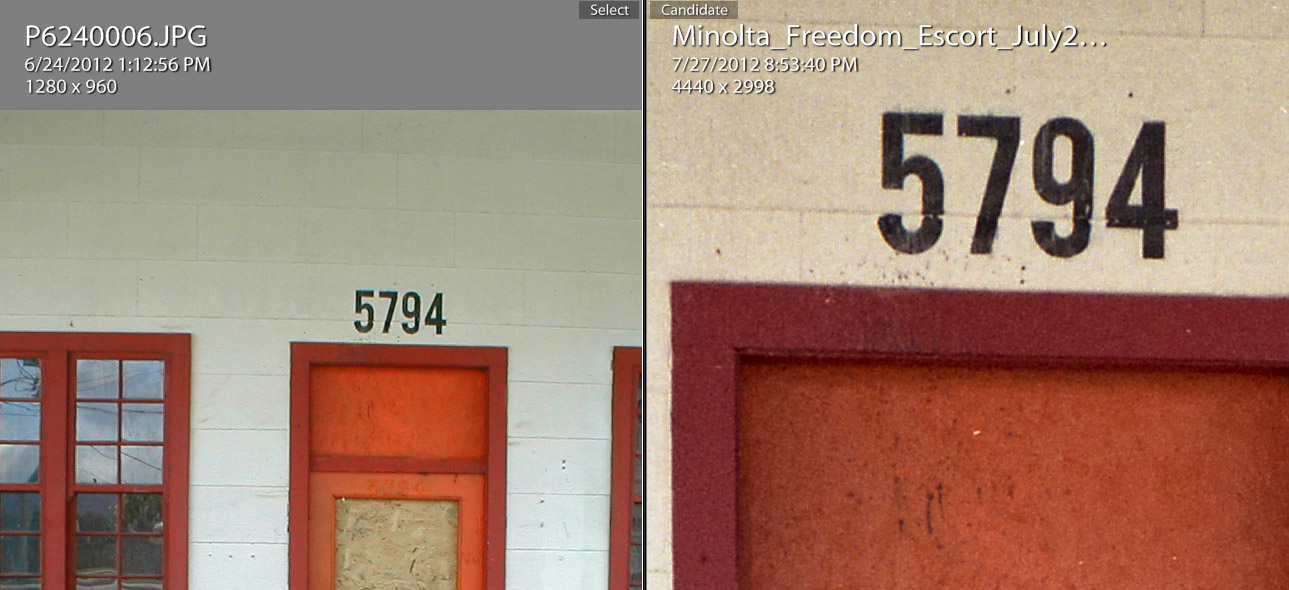 From here I will pick a different camera combination with higher megapixels and see if I can find that cross over point.