Canon Prima Mini
In my ongoing persuit of small film cameras with wide angle lenses I've found another, the Canon Prima Mini.  While slightly larger than the Pentax UC-1 it too has a 32mm f3.5 lens, but is it up to the task of replacing the Pentax?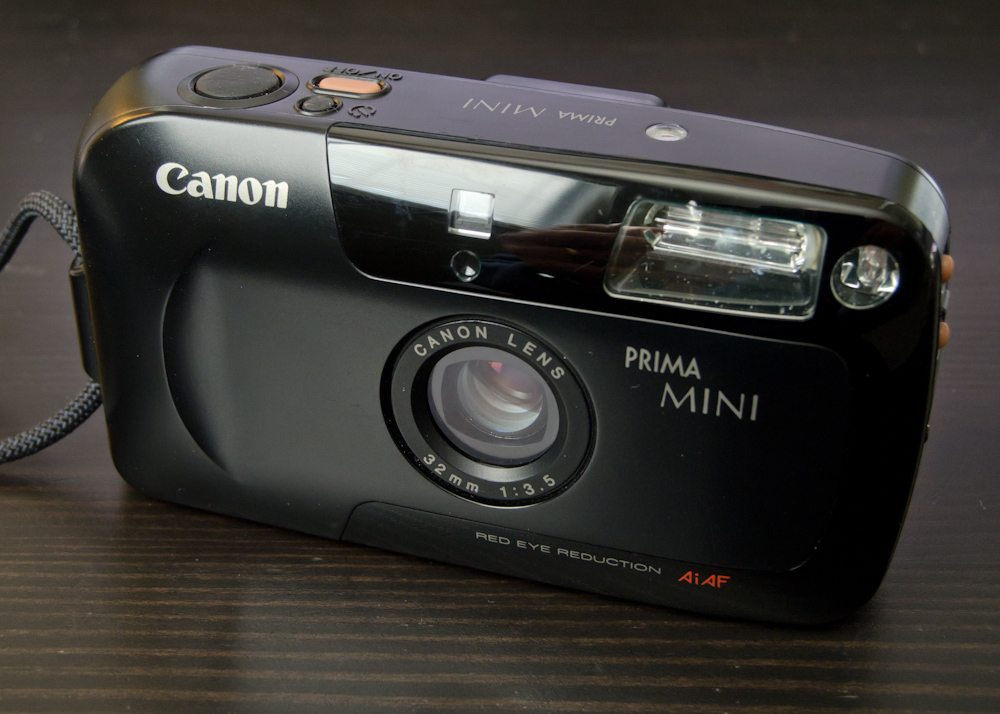 While the various shooting modes of the Pentax UC-1 can be selected prior to taking a picture the limited control of the Canon must be done during the exposure.  And that control is limited to overriding the automatic control of the flash either on or off by holding down one of the two flash buttons on the side of the camera.  These buttons take a fair amount of sideways pressure which isn't a great idea for holding things steady, besides the fact that there is no feedback from the camera as to the effect they will have.  The flash on button covers both fill, slow speed sync and red eye reduction delay override, depending on the situation but you won't know that only the camera knows and it's not telling.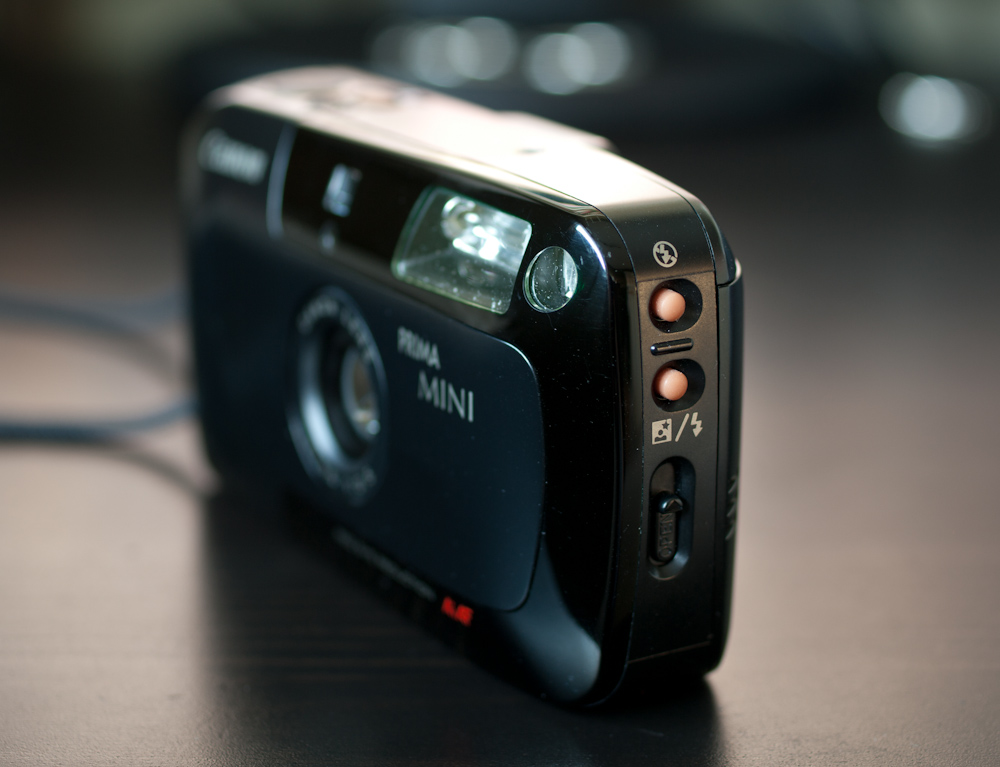 Canon gives a specification for the lens of being 3 elements in 3 groups which to me sounds not so groupish and more 3 elmentish.  That's a pretty simple lens but most distortion can be corrected with those three elements.
  So you can probably tell from the tone of my writing that I haven't declared this camera to be the successor to my Pentax UC-1 and you would be right.  It did do a decent job and does have that 32mm focal length lens but it's lack of control really limit it's use to snap shottery.
Here are some of the images from this camera, having found out though that this camera also came in white I am sure that would be a better performing and I must seek it out (not really but I'd rather have it in white).