Multiple exposure again, again, again.
Here is another example of using multiple exposures to extend the effect of time.  I had set my ISO to the lowest value available (100 ISO) and had stopped the lens down as far as I wanted to without having to compromise image quality, so this put me in a position where I had a shutter speed of 1/2 a second.  This is certainly enough to blur the fast moving water but not enough to give it that soft gossamer look I wanted.  So I set my Pentax K-7 to do 9 exposures with auto EV adjustment.  I also used mirror up and remote triggering to limit any camera movement.
K-7  70mm, f11, 0.5 sec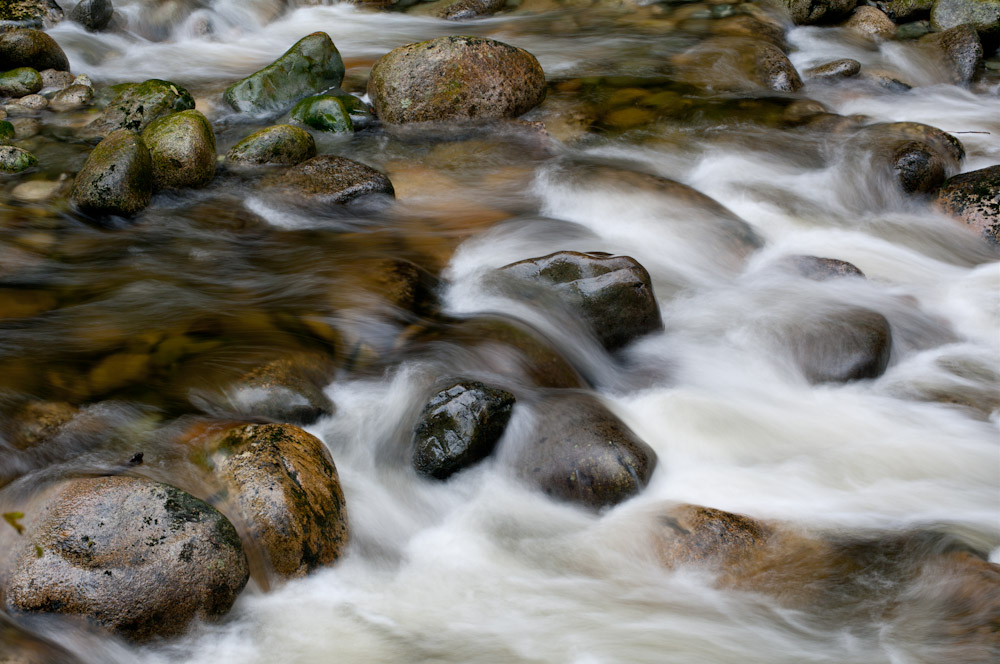 K-7 70mm, f11, total exposure time 0.6 seconds from nine individual exposures.