Ricoh R1 Light seal transplant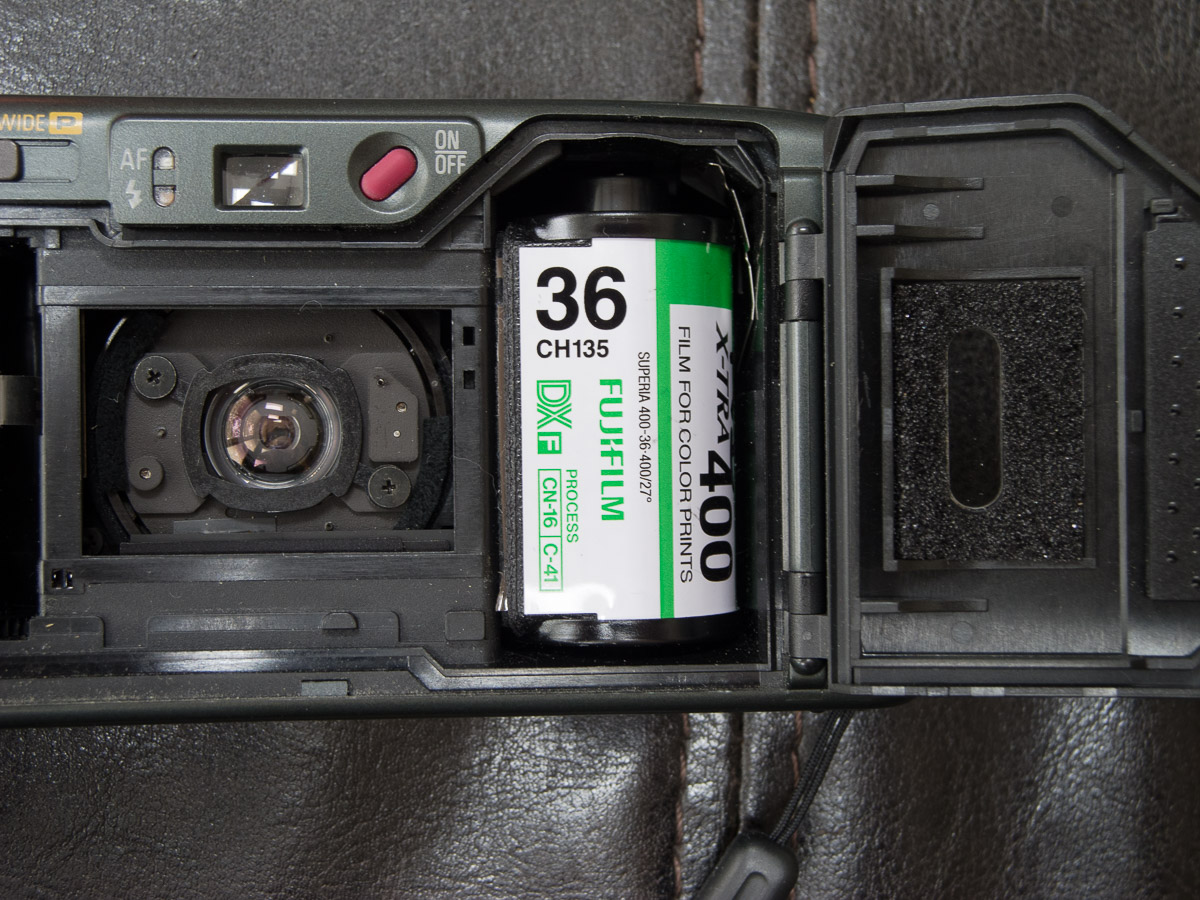 I seem to attract light leaks with cameras like ants to a picnic or mosquitos to the one spot you missed with the repelant. All very annoying. I've been using my Ricoh R1 for a few years now without any issues and have been very pleased with it. Ricoh R1 with Color Implosion Ricoh R1 great camera design
Ricoh R1 in Niagara but then this happened.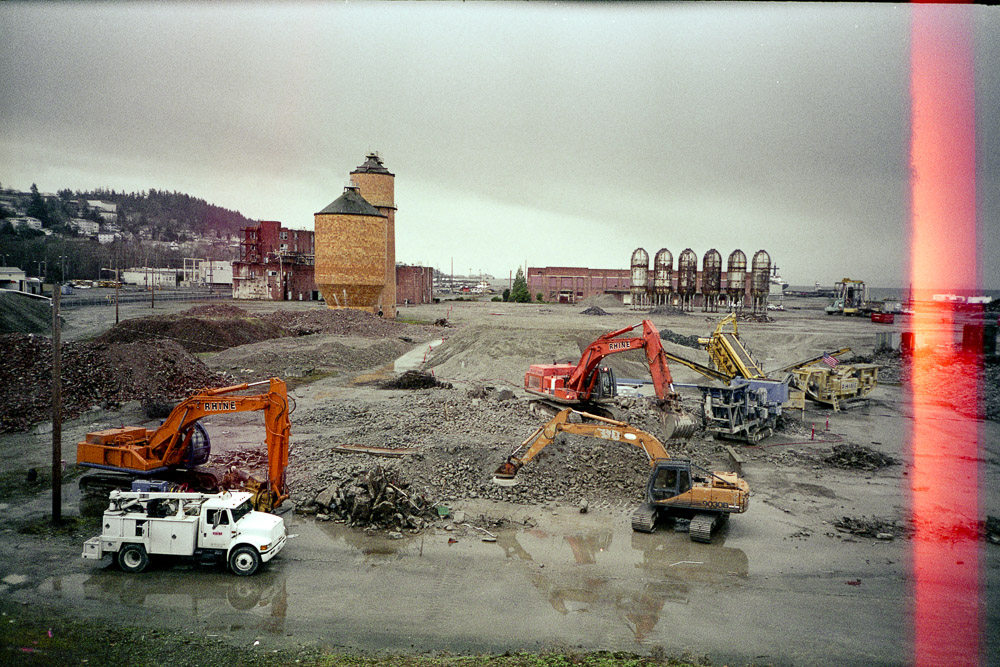 There are some clues in the leak: It repeats on every frame, it is near the edge, it is a narrow strip. This all points to the light seal around the film canister window.
Taking a close look at the seal I could see that it had begun to deteriorate. I decided to look for a donor camera that would fit the bill. It isn't until you nead something that you realize how hard it is to find. The variety of shapes and sizes for the seal material was unexpected not to mention the different textures and methods of adhesion. Not finding a perfect match I decided rather than doing the sensible thing and just blacking out the film window I would deprive a cheap camera of its seal despite its poor fit. A little extra strip of foam shouldn't hurt either.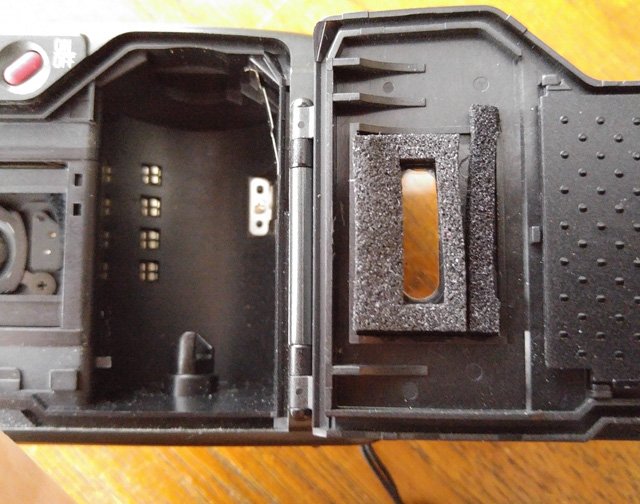 As you look at this you may be thinking well that looks unprofessional to which I would reply 'It's inside the camera and it does the job'
Here is the proof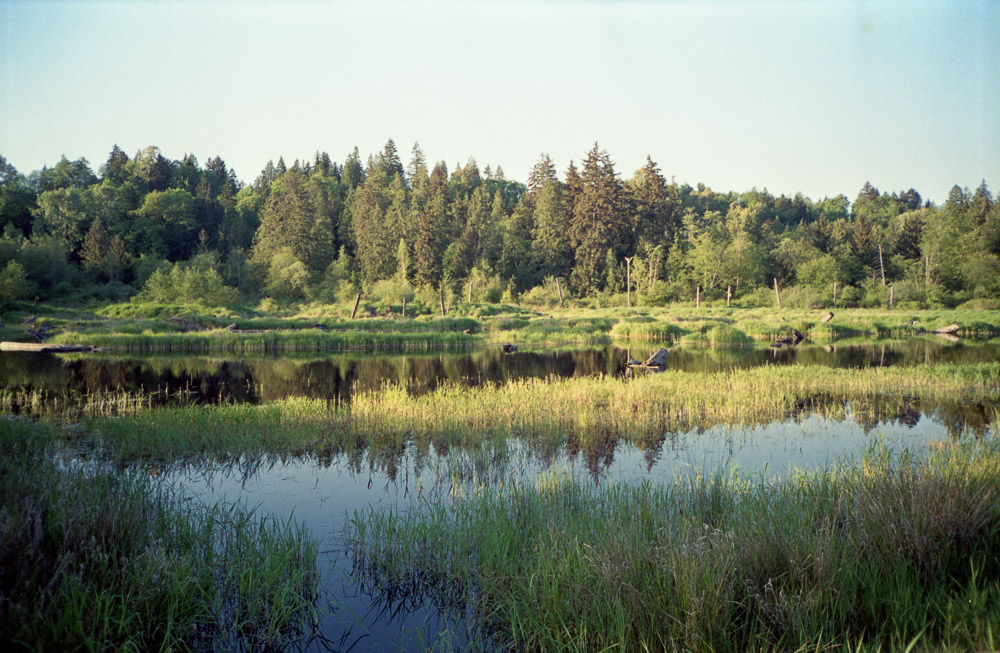 And here are a few images from before the seal transplant.