Pentax 24EW and the burned forest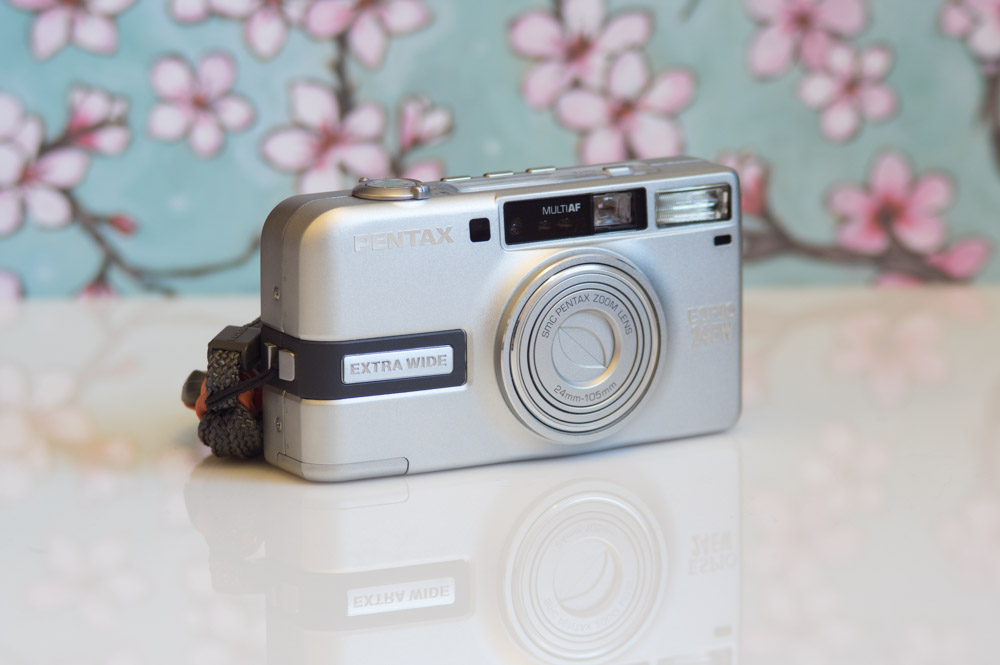 Sometimes what you need is a little extra width and when it comes to film point and shoot cameras there is nothing like the Pentax 24EW.  The Ricoh Gr21 has a wider focal length but does not zoom the Ricoh R1 goes to 24mm but only in its panoramic mode (It can be forcibly made to cover the full frame but at a visible cost in image quality).  There is the Vivitar Ultra Wide and Slim but it falls more into the toy camera category. So when it comes time to shoot wide angle with a little versatility this is the camera. Some of the features I've gone over previously but are worth mentioning again are: exposure compensation of +-3EV in half stops, spot AF, Macro shooting at 0.3m in wide and 0.5m at telephoto.
The 24-105mm lens is built using 7 elements in 5 groups with apertures of f4.9-12.8 and for that reason it really needs quite a bit of light or fast film to be its most useful.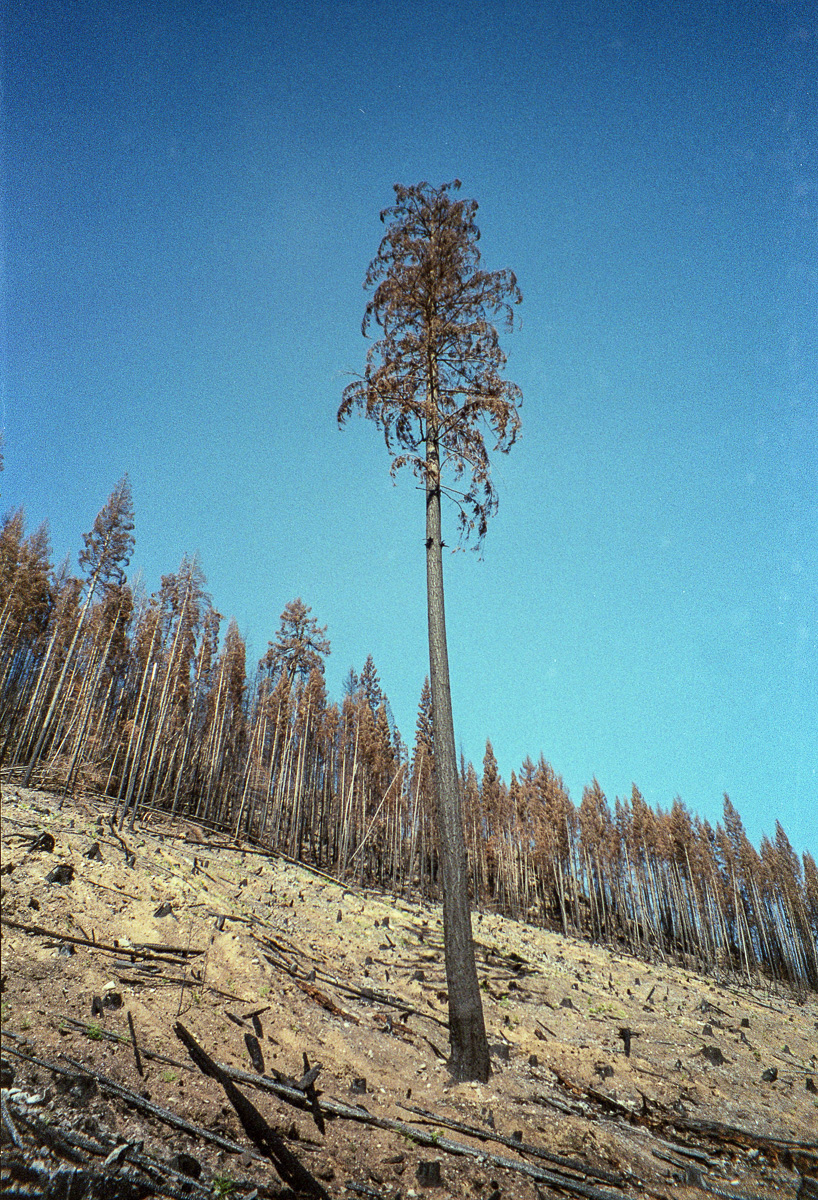 It's easily seen even in these small versions of the images that there is a lot of distortion in the corners with the 24EW but at least you are able to record them.  In the center of the image it performs as well as most film point and shoot zoom cameras good but never great. I used Kodak 400 film a speed of film that I would recommend as there is no real advantage to using slower film for finer grain this lens just isn't up to it.