Ricoh R1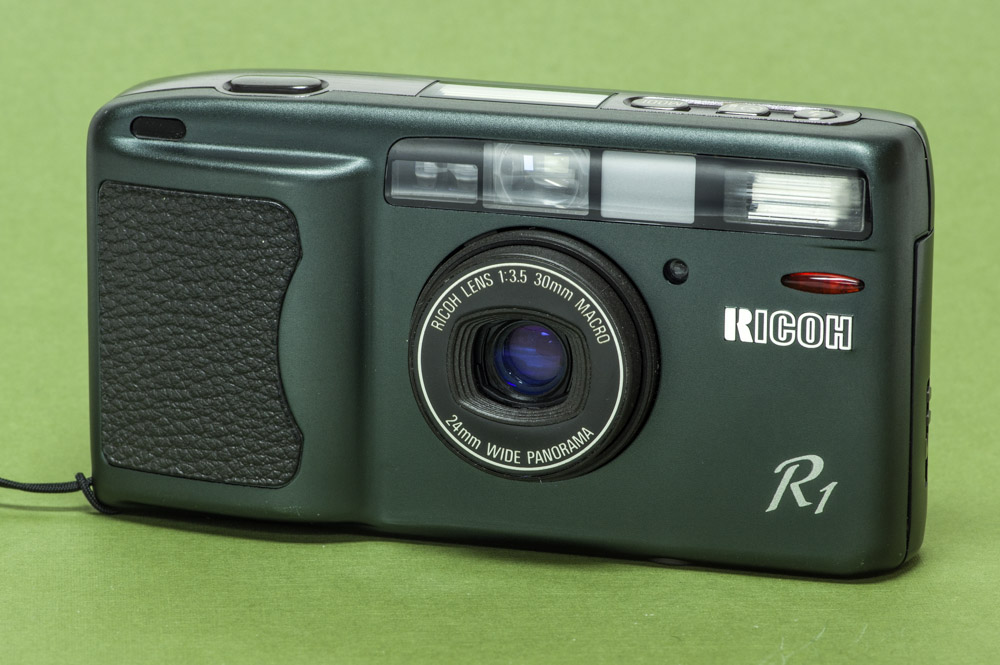 The Ricoh R1 is like two cameras in one.  A high quality 30mm point and shoot and a 24mm panoramic riot of distortion.  For my purposes I think I will stick to 30mm.  That is the cameras native focal length and it's only by swinging extra lens elements into the optical path that the 24mm is created.  Some people disable the panoramic masking at 24mm to allow the full 35mm frame to be exposed but the result is a mix of the distortion I mentioned and severe vignetting.
While not as small as the Olympus Stylus Epic it has superior ergonomics and controls and still fits in a pocket easily.  As for 30mm as a focal length it is a bit wide but not as much as 28mm. I tend to prefer 35mm but this is a decent compromise.
It really is a testament to the design of this camera that 20 years later Ricoh is still making digital cameras that take their design cues from the R1.  Additionally the iconic GR series of film cameras were an improvement on the R1 while retaining similar ergonomics.
In this 100% crop you can see really see the quality of the 30mm f3.5 optics at the center.  It's not as good in the corners but is still respectable.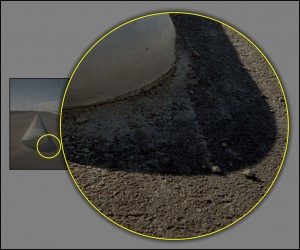 And now for the pictures.