Vancouver Museum of Anthropology
Most images you ever see of Bill Reids Raven and the First Men is from the front so I thought I would show that it is really a 360 degree sculpture where every angle is as good as the last.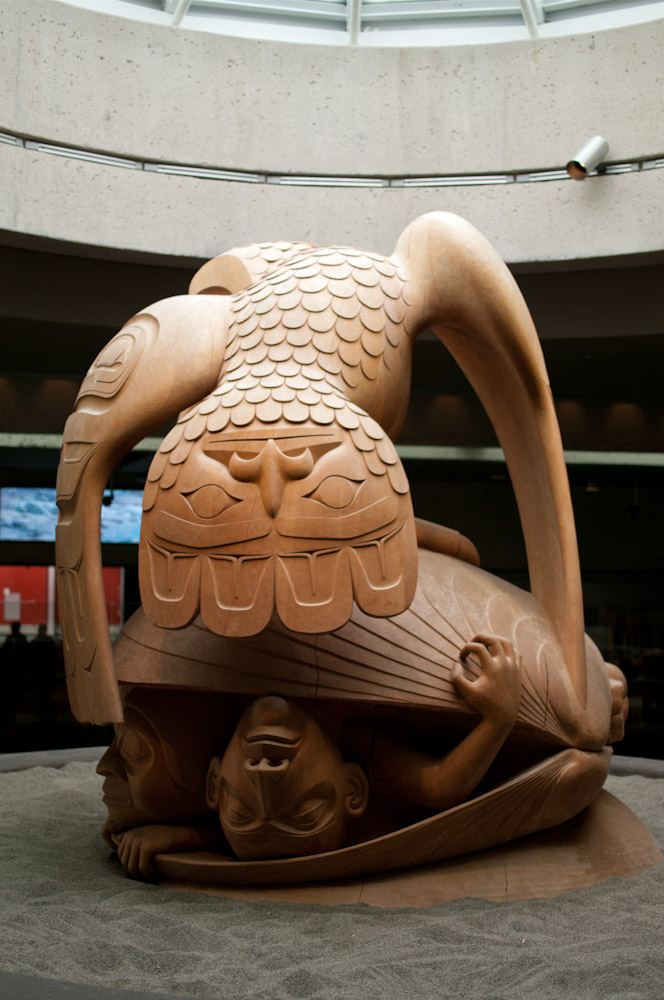 These are images I took while visiting MOA. I have to say it was an incredible experience and I only left when they were closing for the day. There are an impressive number of artifacts from the many first nations of the West coast. Something that I found unique in my experience was the ability to open the hundreds of drawers beneath each display case that contained even more items. This small group of photo's can not convey the grandeur of the large totems in the "Great Hall" or the beauty or the thousands of items. There are also many other cultural artifacts but the primary focus is on the first nations people of the coast.
Here is a link to the PDF book describing the making of Raven and the First Men