My Gursky moment
When you take a photograph, unless you arrive blind folded and close your eyes, you can't help but be influenced by what you've seen before.  That is the nature of photography, we try to recreate what we like whether it's preserving an instant for the future or duplicating the now.  I can say this because I do it too. 
Case in point this image, I took this picture while out on a bike ride with my daughter.  The moment I saw this long building I knew the way it ran horizontally would mimic the look of the Rhine river in Andreas Gursky's  "Rhine II" Do I wish that I could say I just saw this building and took an interesting picture, yes, but to deny that in a sense this is an attempt to capture my own piece of someone else's vision would be wrong.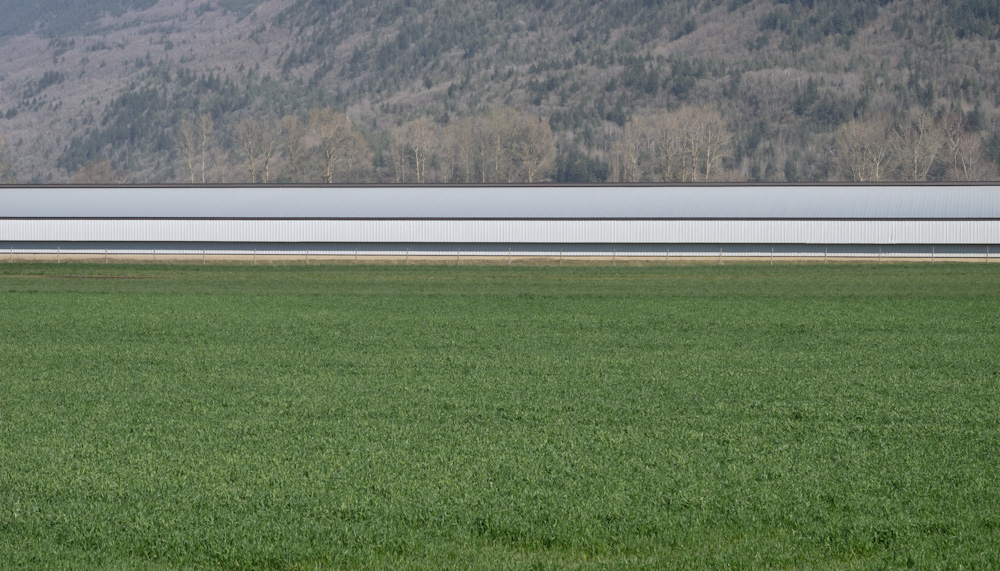 So in a world so full of imagery how do you create a personal style and is that absolutely necessary.  Is there anything wrong with being a "collector" of images or refining a type of image?  I don't think so if it serves the purpose of the photographer.  Knowing that you've created something good and then wanting to share it is rewarding.  An image like "Rhine II" isn't valued at millions of dollars because it is such a good photograph but because of everything else surrounding the world of contemporary art.
So take another picture of blossoms or a bird or whatever interests you and enjoy the doing, and the knowledge that it's yours.