Regarding 2008
I decided that to begin my artlog I would take a look back at several of what were artistic highlights for me during 2008.  I managed to see two great gallery shows last year, the Monet to Dali exhibit at the Vancouver Art Gallery and the Rembrandt and the Golden Age of Dutch painting at the Portland Art Museum.  Both shows allowed me an opportunity to see incredible historic works of art.   I also visited the Glenbow Museum in Calgary but unfortunately only really had time to go into the shop to pick up "Images of the Land: Canadian Block Prints 1919-1945"  a great book they produced in 1985.
On a more personal level I had an opportunity to present a proposal for the new Reach Gallery and Museum, and although I didn't receive further funding, the process was interesting and educational.  And with all the positive feedback I hope to continue the photo mosaic as a community art project.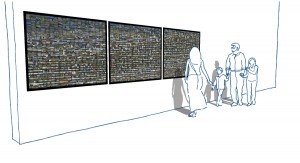 I created a print of Murrayville elementary in Langley which was closing down and donated number one in the edition of ten for their auction.  I was very pleased to hear that the last principal of the school had won the bidding.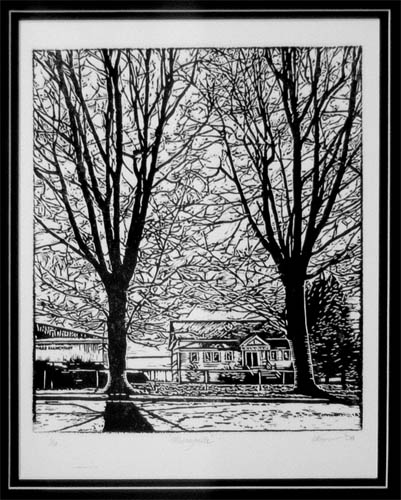 I had a showing at the Kariton Gallery in Abbotsford where I was able to sell almost half of the works I presented.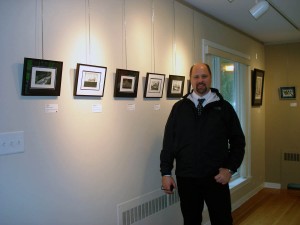 And I also participated in the Arts in Mill Lake Park event where I produced prints on site and gave them away.  http://www.abbotsfordartscouncil.org/TheArtsOnMillLake.aspx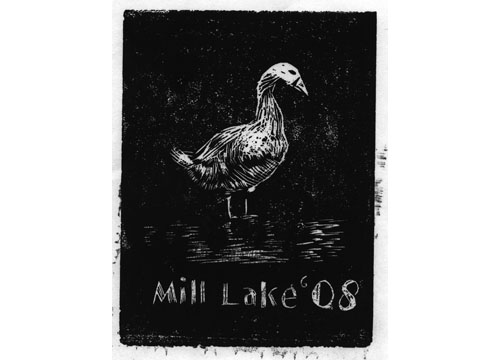 I had a wonderful year and am very grateful to all those people that have been a part of it.