Olympus Stylus 150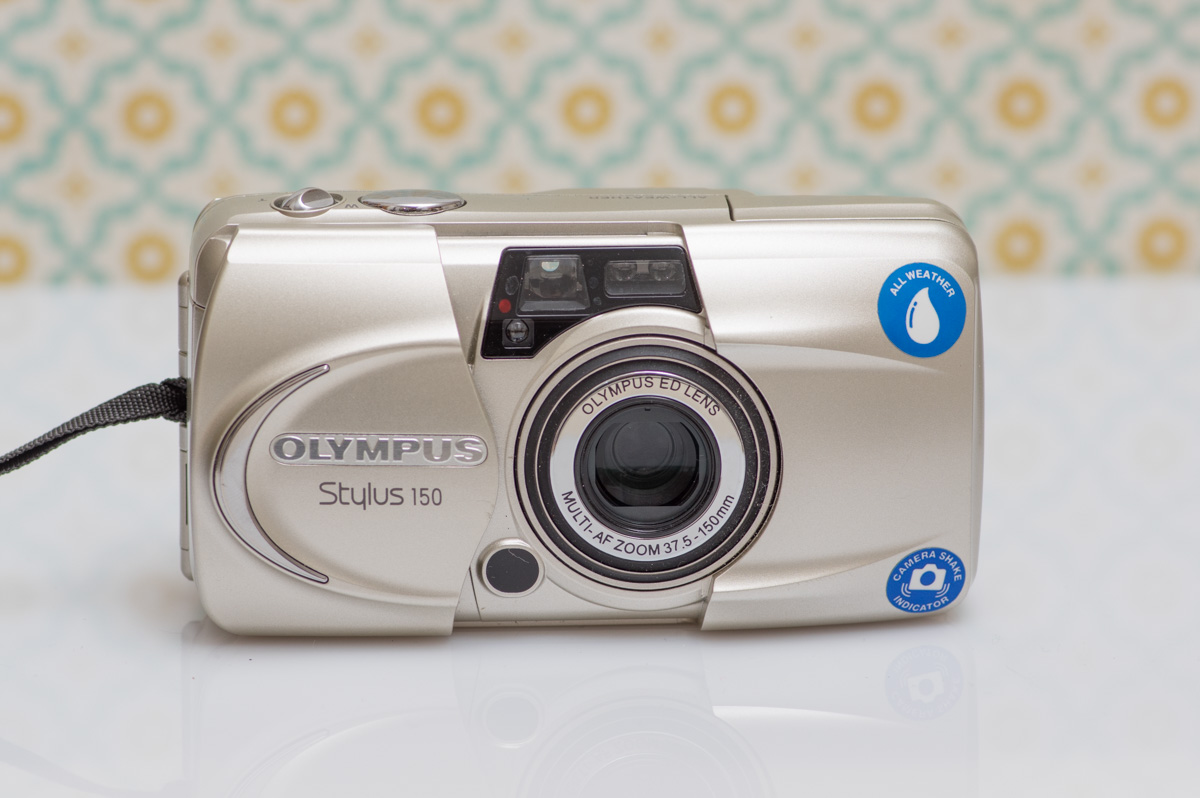 Released in 2003 six years after the much better and more desirable Olympus Stylus Epic the Stylus 150 marked the end of new film cameras from almost all camera makers as they focused their efforts exclusively on digital cameras ( I believe the Stylus Epic Zoom 170 was released before the 150) .  And that's okay because cameras like this had reached their limit and maybe even pushed a little too far.  What I mean is at an aperture of f13.3 and a focal length of 150mm it reaches beyond where it should.  Without a lot of light the camera is going to be forced to use slower shutter speeds than should be used.  There is a mode that is intended to counteract this it is the camera shake mode under the flash menu.  Olympus isn't very clear about how this functions.  In the manual it says that if the green and orange LED's around the viewfinder are alternately blinking then there is a potentially for too much camera shake and to hold the camera securely until the blinking stops.  This suggests that there is a sensor in the camera that is measuring the shake.  In a brochure for the camera they say it a little differently.
Camera Shake Indicator: This innovative feature prompts you to steady the camera when shake is detected. Even if movement continues, it automatically selects a faster shutter speed to reduce image blur.
How effective this is isn't clear but that fact that they were making this effort is another indication of the problem that these long zoom compact cameras were suffering from.
The specifications for the lens on the Stylus 150 is  37.5 ~ 150 mm, F5.1 ~ 13.3, 8 elements in 7 groups.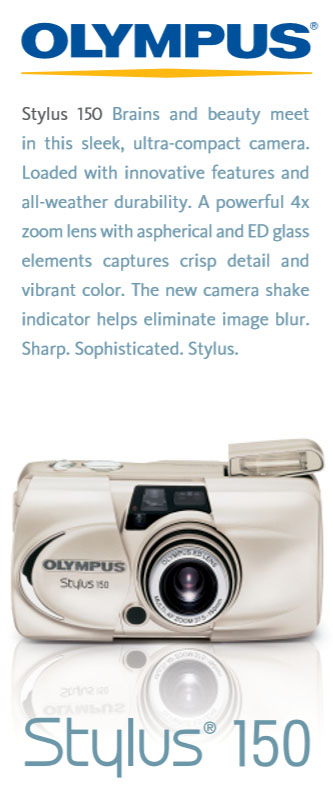 A previous post about the Olympus Stylus 150 can be seen here Stylus 15o