Sigma 28 AF Zoom or the Stickyma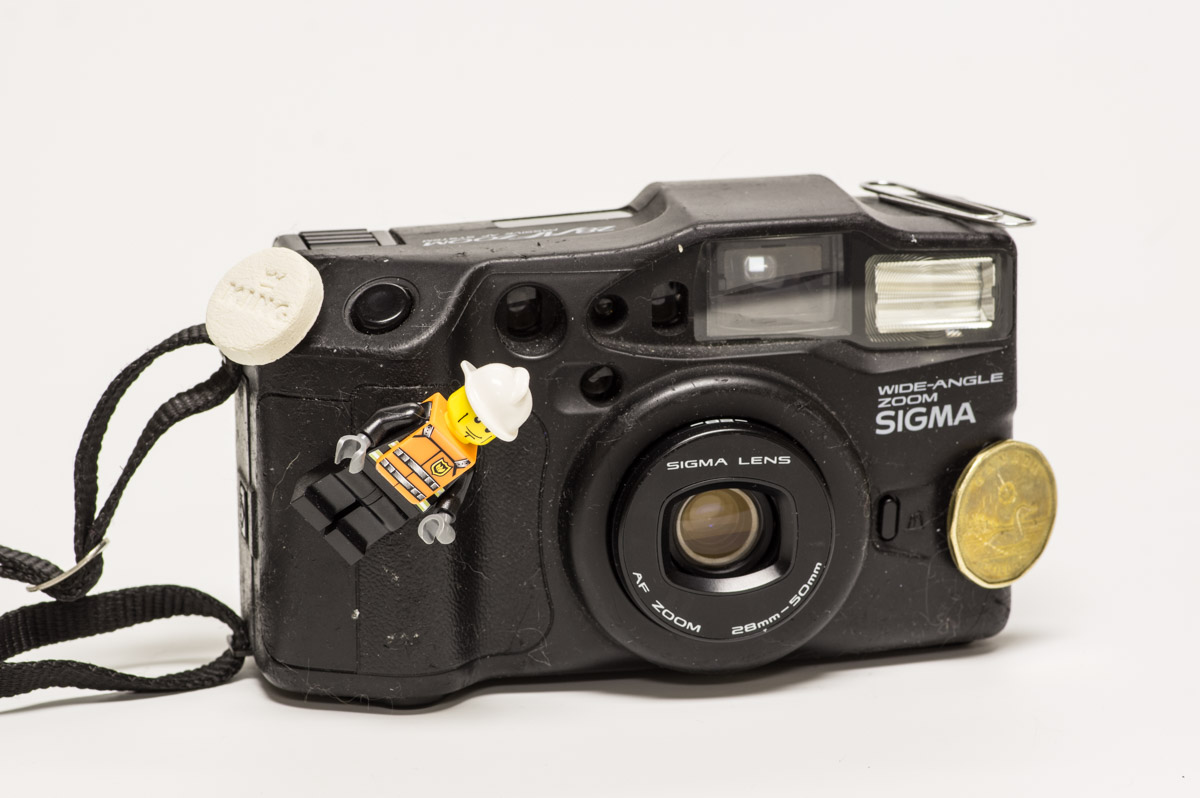 I love this little bit of advertising copy Sigma gave about the 28 AF Zoom and its siblings.
Sigma gives its cameras a touch, exclusive "ZEN" finish which is not only scratch-resistant but is also non-reflective and non-slip. The "ZEN" finish will retain its looks almost forever: your Sigma camera will always look as new even after many years of faithful service.
Every one of these cameras that I have happened across has had a defining attribute, they are sticky.  They didn't start out that way of course but over time whatever that "ZEN" material is it has turned into a gummy mess that will pick up anything loose it comes into contact with.  The lens on the AF 28 Zoom goes from 28mm to 50mm or 1.78X which isn't that impressive, but I do like 28mm.  To fill out your focal lengths Sigma also offered the AF Super Zoom 70 that had a 35-70mm lens and the AF Super Zoom 100 with its 50-100mm zoom.  That way you could have 3 cameras stuck together.
The Sigma 28AF Zoom lens provides apertures of f4.2-f7 across the zoom range but with a high level of vignetting.  Lets face it the camera is as ugly as the images it produces and using it leaves you with a feeling that soap just doesn't seem to be able to wash away.
One thing about one camera:  Despite being an automatic exposure, autofocus point and shoot the Sigma 28 AF Zoom has an external flash shoe that works with almost any flash whether its sticky or not.