HD PENTAX-DA 55-300mm F4-5.8 ED WR user review

Introduction
The HD PENTAX-DA 55-300mm F4-5.8 ED WR gives a 5.5 times telephoto zoom range.  Most of the lenses, for what ever camera I have had, have been shorter focal lengths but I wanted to have an economical telephoto  for my DSLR and this seemed like it could be a good option.  It contains 12 elements in 8 groups two of which are ED (Extra Low Dispersion) glass which is primarily used to control chromatic aberrations.  So with this in mind I made an effort to see how well the lens performed for me in regard to limiting chromatic aberration and fringing as well as general feel and performance.
I should point out now that this is not a technical review where I provide how many lines per millimeter of resolving power this lens has and the like. Nor is this a comparison against other lenses including the previous version of it, this is more what can this lens do and what can it not.
Lens design and feel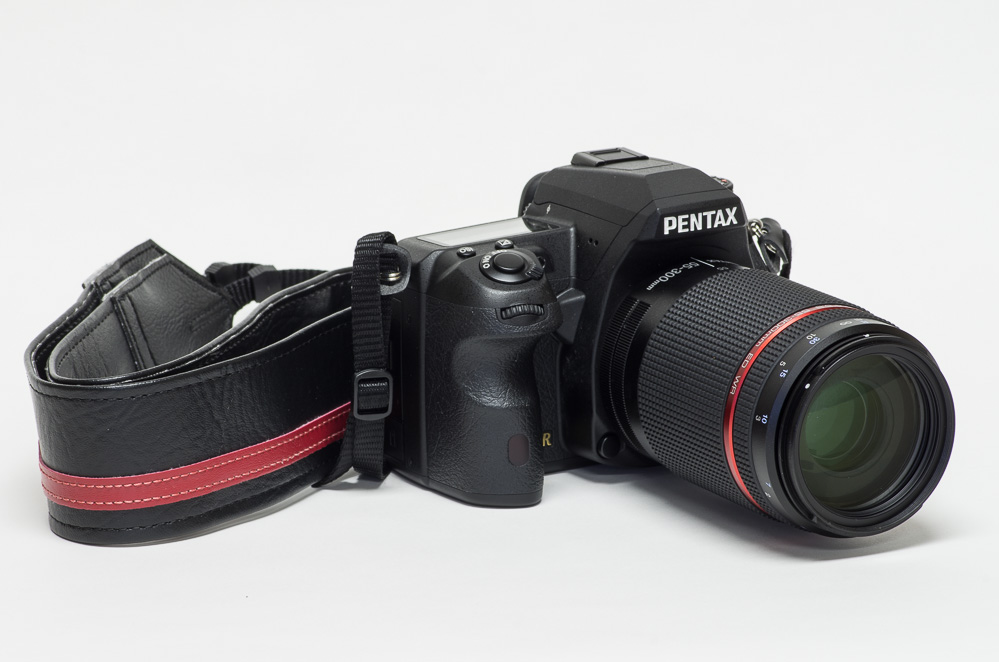 The lens weighs approximately 500g with the hood which is relatively light but is nicely balanced when mounted to the 790g of the K-3.  aesthetically the proportions are also nicely matched to the Pentax K-3 or any Pentax DSLR but that is mitigated when fully zoomed as the lens extends its length  from a minimum of 113mm to 185mm (at closest focus).   Covering the entire zoom range only requires turning the ample zoom ring 45 degrees.  It is quite stiff though likely owing to the weather sealing but the side benefit of this is you will not experience any zoom creep… ever.  The surface finish of the lens is identical to that of the Pentax K-3 providing a slightly matt but tough look.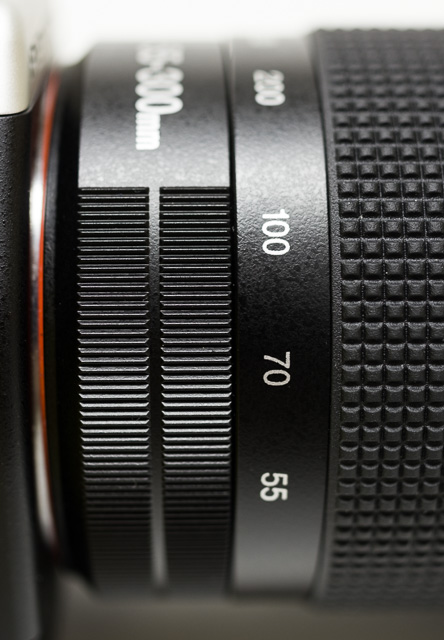 With no internal focus motor the lens relies on the motor in the camera in the case of the K-3 this is quieter than the K-7 or the K-01 but is still audible over anything less than a leaf blower (I'm kidding) but if you're at all used to the SDM focus of the DA* series of lenses its like a rock concert compared to one of those silent booths they use for testing your hearing.  While we are talking about the K-01 mirrorless I would have to say that it isn't as good a match as with a DSLR.  Holding a 450mm equivalent lens out in front of you while you stare at the screen just doesnt work as well, achieving blur free images is much harder this way….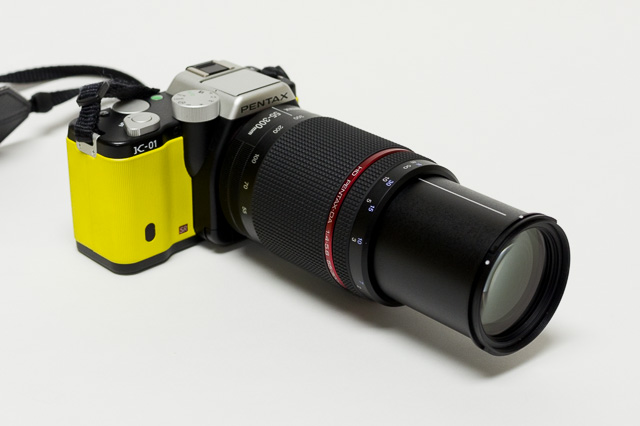 although not impossible.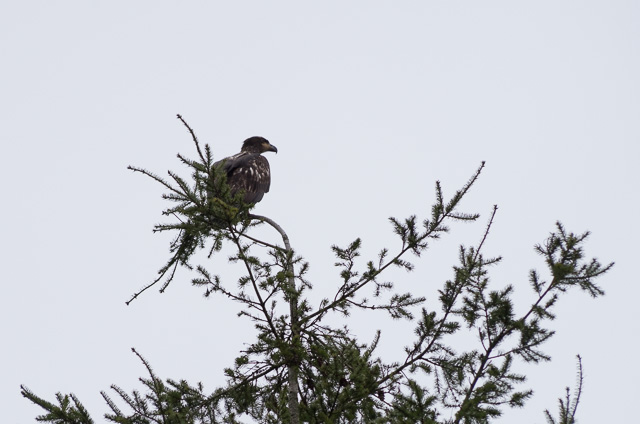 300mm / ISO 400 / f8.0 / 1/250 sec
One of the most important features of the DA 55-300mm ED WR is those last two letters (WR) that stand for weather resistant.  Being able to shoot in adverse conditions is one of the strongest points of Pentax DSLRs and many of their lenses.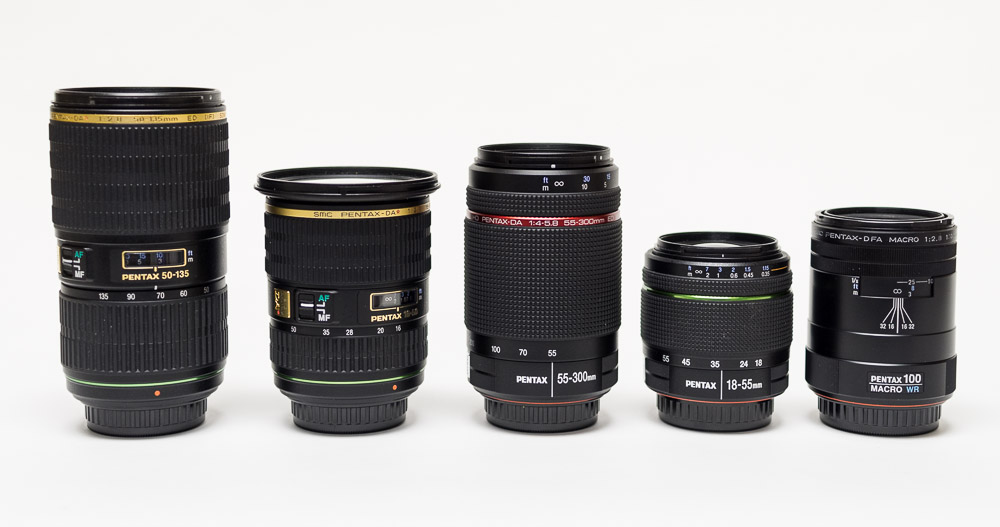 Lens optical performance
This lens is not what you would consider fast or put another way it doesn't gather as much light as a lens designed with a larger aperture.  It ranges from f4 at 55mm to f5.8 at 300mm.  I think when we look at those maximum apertures we have to do a rethink of what is fast enough based on the fact that the latest cameras such as the Pentax K-3 can focus in incredibly dim light and are usable at higher ISO settings than ever before.  What this means is that even in fading light we can still capture an image by increasing the sensitivity making the maximum aperture less of a concern than it used to be.  I also found that despite having ED elements the lens produces chromatic aberration and fringing that varies depending on the conditions, however this is mostly removable in post production or in camera JPEG processing and it is not  bad when compared to older telephoto lenses even prime ones.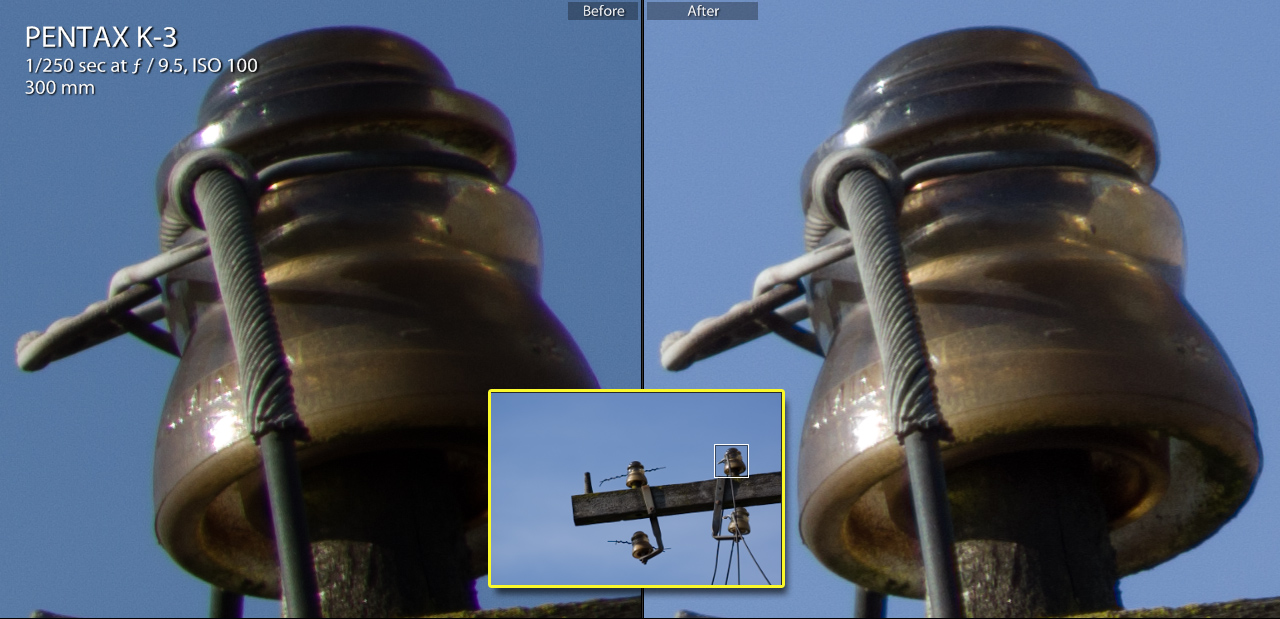 On the left is a 100% crop of the original image and on the right is the same area after adjustments in Lightroom 5
As for the improvements that the new HD coating may provide I can not say as the best comparison would be the same lens with the older coatings.  That being said it performs well but again if your going to put the sun in the frame there isn't a lens that can deal with that.  I like to take things to extremes sometimes mostly for amusement.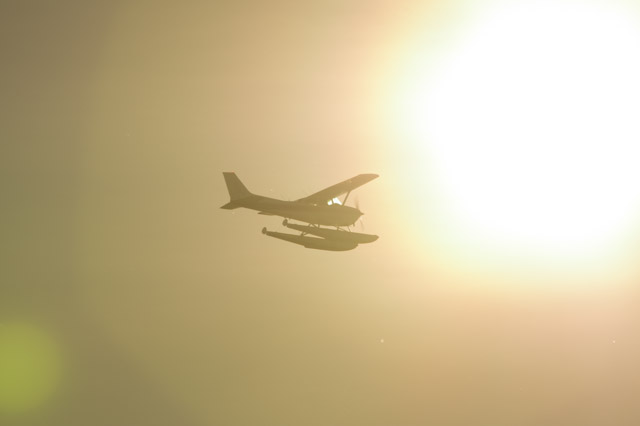 but a more realistic test shows that with a light source hitting the lens directly it is going to affect the contrast like any lens would.
By the way HD doesn't stand for Haze Delete but High Definition which marketing people must have chosen using the same focus groups as the one for walk in tubs.  While stopping down to around f8 seems to produce the best image quality the lens can be used wide open as I did for many shots in the sample gallery.
It should be noted that the minimum focus distance for the lens is approximately 1.4m with a maximum magnification of .28 so  it  doesn't lend itself to doing 'near macro' photography.  In addition I did need to dial in -7 in lens adjustment with my K-3 in order to get the focus at its best at near infinity distances.
Conclusion
This lens is as advertised "With its zoom coverage of approximately 5.5 times, the lens offers focal-length coverage from 84.5 medium telephoto to 460mm super telephoto (in the 35mm format), making it ideal for use with a wide variety of subjects and applications including portraits, sports, events and wildlife."  I would add *providing the event isn't a silence contest.   Paired with a smc PENTAX-DA18-55mmF3.5-5.6AL WR lens you cover 18-300mm in a fairly compact and light package.  Am I happy with the HD PENTAX-DA 55-300mm F4-5.8 ED WR?  Absolutely it is up to the task of filling the 135-300mm hole that was in my lens line up, it's not too heavy and its affordable.
Sample Gallery