Fuji Rensha Cardia 16 times the fun
I'm often looking to expand my photography beyond the bounds of a single image either through multiple exposures or image pairs.  Now I've found another tool the Fuji Rensha Cardia with its sixteen individual lenses.  If the dimpled shutter release button isn't enough to indicate that it was originally intended to record your golf swing then the icon of the guy swinging a golf club should probably drain the putt.  The lenses can be released at two rapid speeds in one sequence or one at a time with the second button on the left.  The sixteen little sub frames are recorded across two standard 35mm frames.  Therefore the first frame contains the image from 1 to 4 on the top and 9 to 12 on the bottom.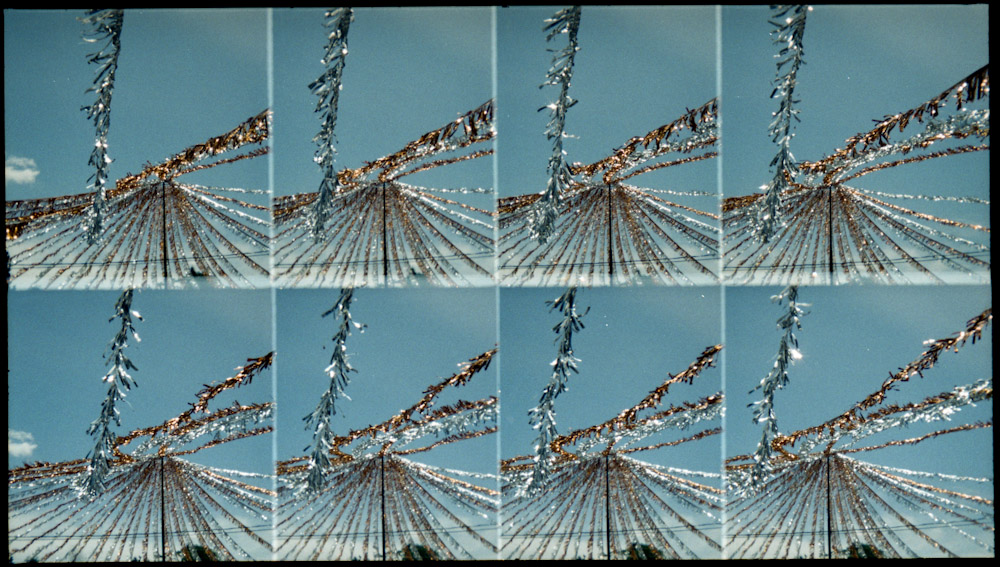 I created animations from the individual images like from the image above
And experimented with the individual shutter release in images like the one bellow.   There are many more things that can be done within the 16 frames
Yes you could shoot individual pictures with some form of digital camera or phone and then stitch them together but this is at least sixteen times more fun than doing that.
I put  together a few animations that can be seen on Youtube