Canon Ql17 vs Yashica Electro 35 GX Part 1
Finally the answer everyone has been waiting  35 years to have. Which is better the Canon Ql17 GIII or the Yashica Electro 35 GX?  Really no one, just me?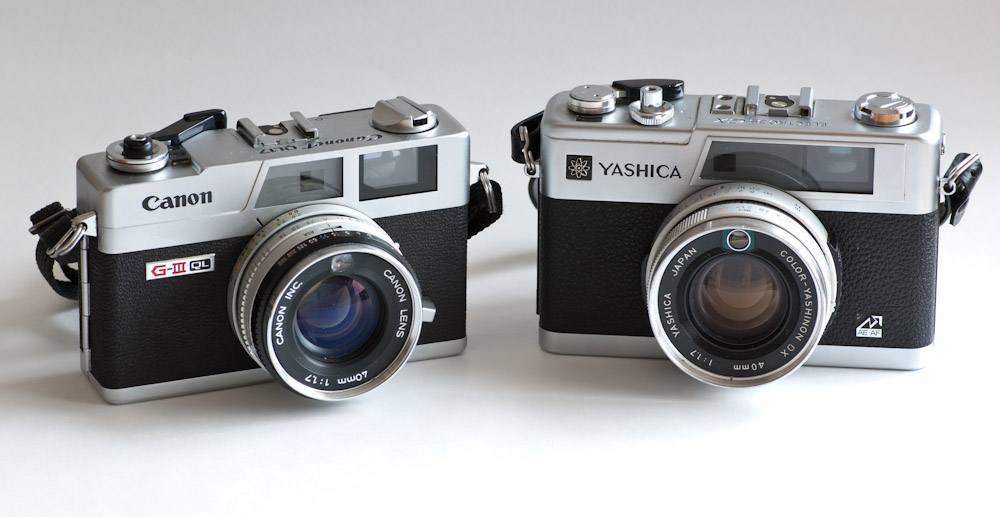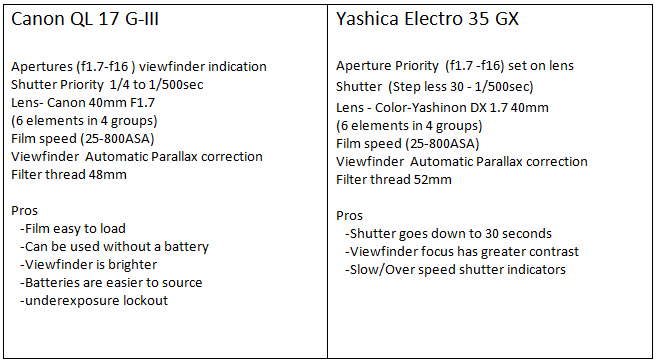 So you can see that they are very similarly specified with the greatest difference being that the Canon is Shutter priority and the Yashica is aperture priority.  The next phase of testing will be to run some film through each of them.  As I can't determine precisely the shutter speed or aperature for each of them I may not record any info but just take matching pictures.