Portra 160

Back in 2011 Kodak updated Portra 160 using the technologies from their motion picture Vision films.  While Portra 160 does have a finer grain structure than Portra 400 they have it rated for sharpness even a tiny amount bellow Portra800. Its grain though falls between Portra 400 and Ektar 100 which is claimed to be the finest grained colour negative film ever.

Given all this it should perform similar to Portra 400 but with a slightly lower sensitivity and perhaps every so slightly softer which may be why Kodak present it as a film ideal for portraiture.
You can see that 160 and 400 have similarly shaped spectral curves that differ from Ektar 100. The images from Portra 160 & 400 emulsions properly exposed should therefore give similar results which is what I have found.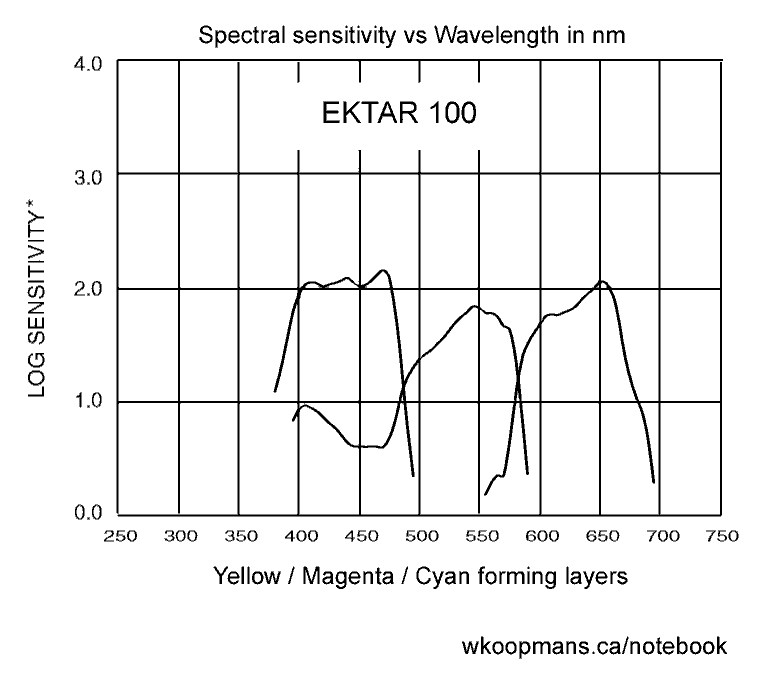 This is one of the reasons I gravitate towards Portra 400 rather than 160 I rarely find myself in a situation where there is just too much light to shoot 400.  And given the abilities of these films to handle over exposure of several stops it just isn't a problem shooting 400 speed film.  Also with a hybrid film to digital workflow there is always the ability to make some adjustments.  So while I do use Portra 160 from time to time as seen in the images below I prefer Portra 400 for its versatility.
You can find more info around Kodak Alaris films here
Kodak Alaris