Minolta 28-85 on the Maxxum 5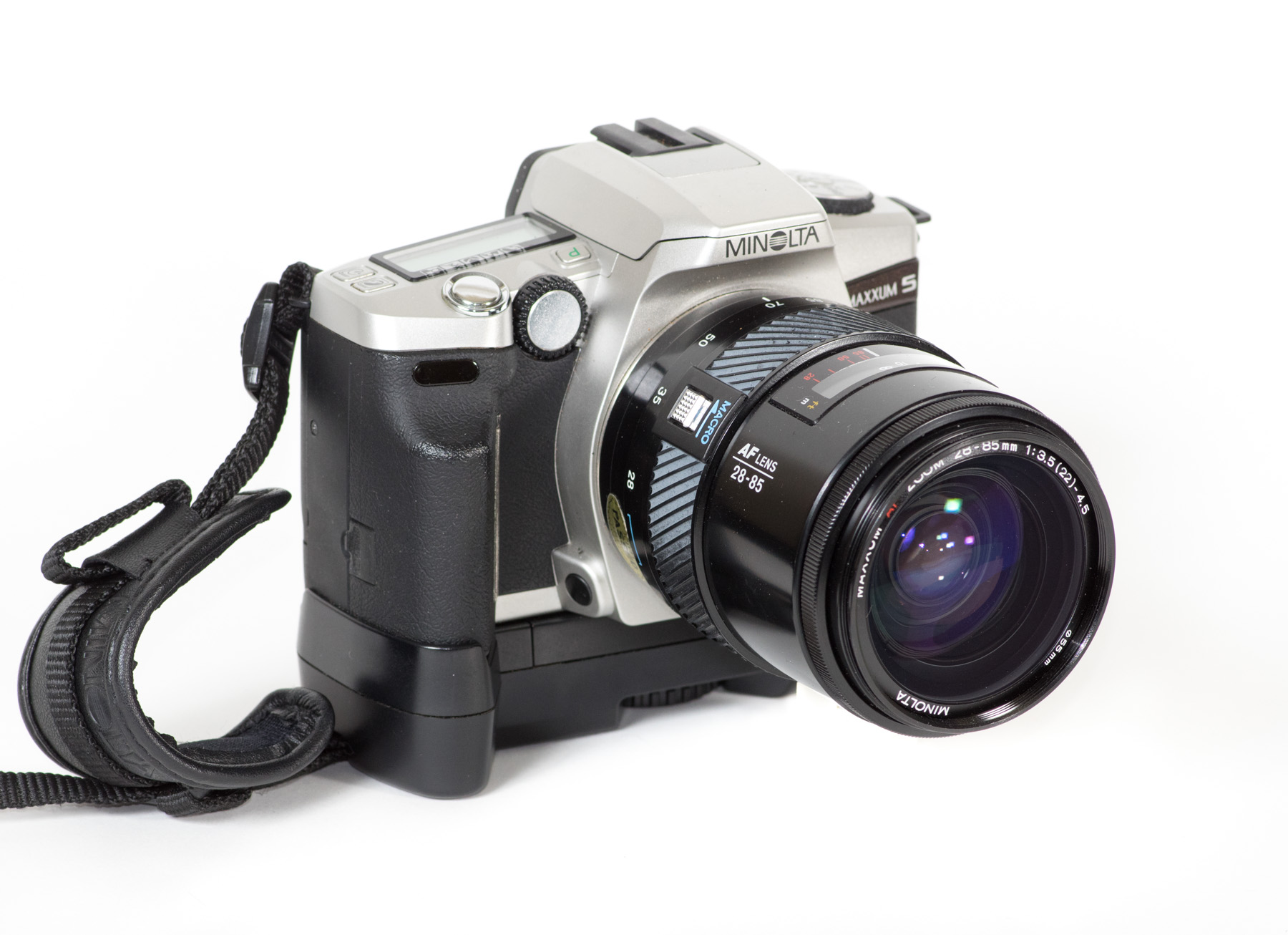 A recent addition to my autofocus Minolta collection is the 28-85 f3.5 to 4.5 zoom with macro.  Without any real pre conceived notions I wanted to give it a good try.  So I opted to shoot an entire roll of film with just the one lens.  I loaded a roll of Fuji 200 in my Minolta Maxxum 5 and took it with me during an outing.  The first thing to be considered is the focal length which is a very usable range from wide angle to telephoto enough for portraits.  The aperture while not fast is serviceable.  It suffers from colour fringing particularly away from the center but beyond that its actually a good performing lens.  Physically its very compact not much larger than some prime lenses.
It also provides close focusing but only at the wide 28mm setting which can be used for interesting wide-angle shots that include a close element as well as a lot of background but less so the isolation of an individual element against an obscured background which is a more familiar use of 'macro'.
Its probably a good thing that I'm using this lens with film as I don't think its quite up to the more demanding task of a high resolution digital sensor.   For a film kit though its a keeper.