Ricoh R1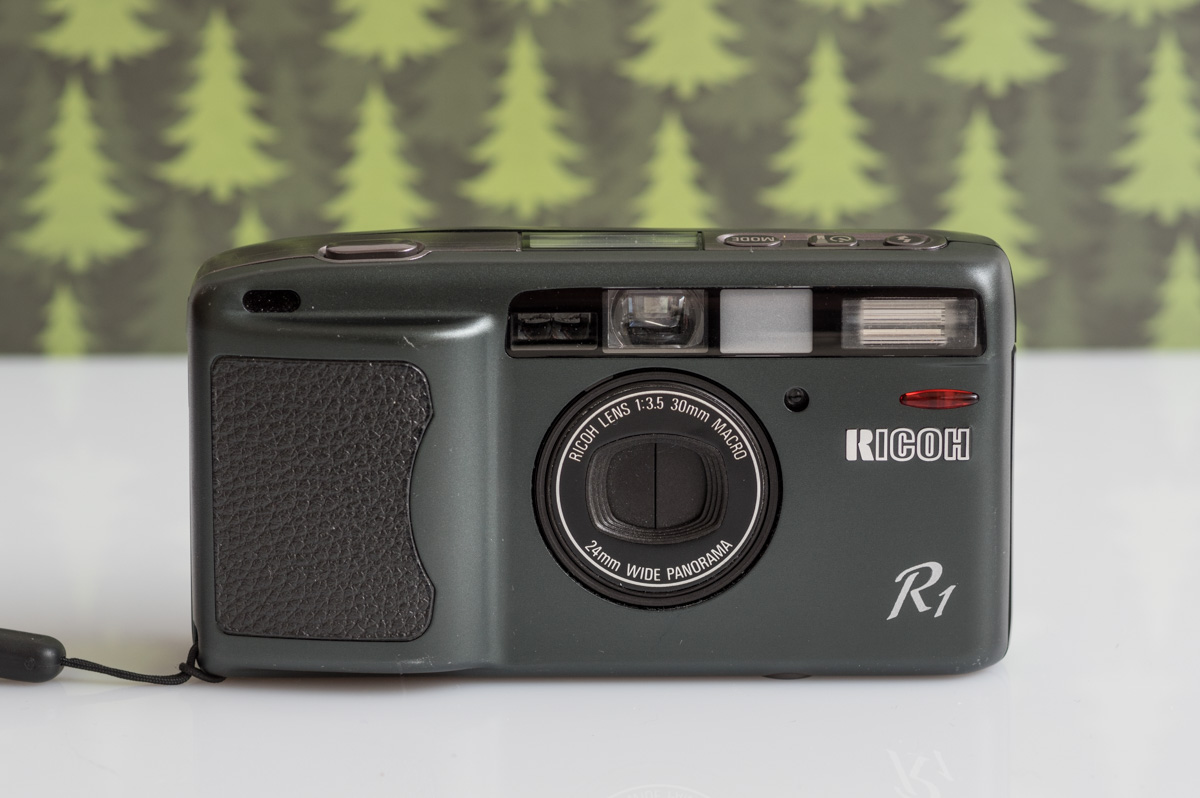 It's often fun to go a little wider than 28mm and the Ricoh R1 has it, although in the form of a Panoramic aspect ratio.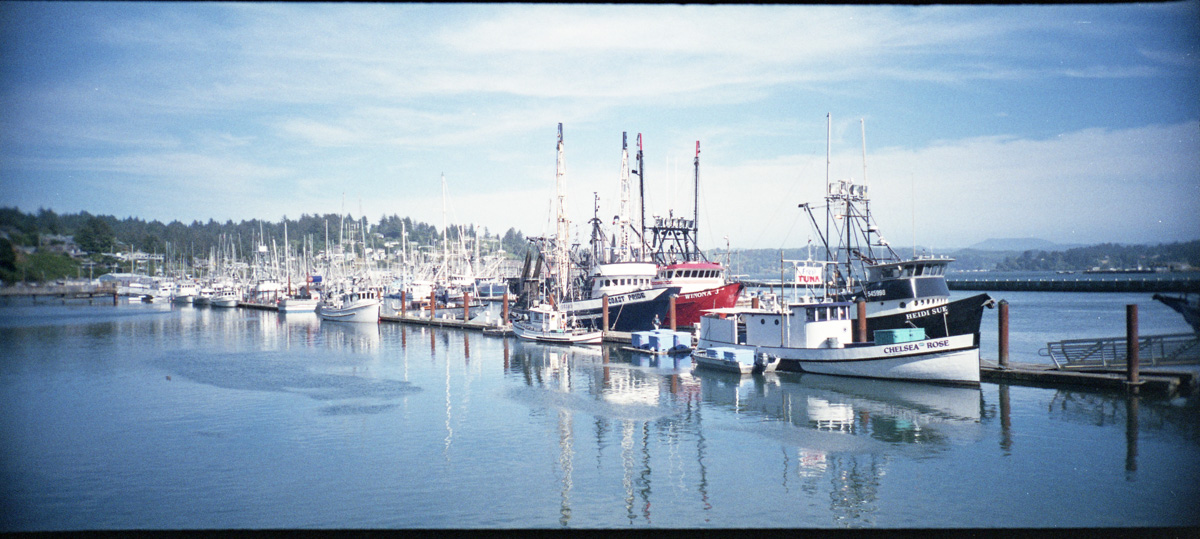 The R1 falls into a small category of point and shoots that have a secondary lens that swings into the optical path in order to provide a second focal length.  Most of them are for the purpose of offering a little bit of telephoto capability and most of them also predate the placing of zoom lenses in compact cameras.  The R1 bucks both these trends offering up a substantially wider view and being introduced in 1995 which is well into the era of compact zoom cameras.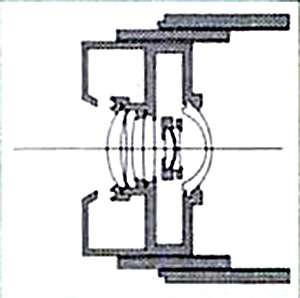 You can see from the lens diagram showing the additional elements in place that at 30mm it is 4 elements in 4 groups and then the two additional small elements just in front of the last element on the film side provide the 24mm view.
The autofocus of the R1 is also claimed to be very sophisticated for the time with 128 steps in 7 zones.  The effectiveness of this is somewhat hard to test with the slow feedback loop of film but I haven't had any issues where I though the camera miss focused.
One thing about one camera:  The Ricoh R1 spools all the film out when you load it so that as you take pictures it pulls the exposed frames back into the canister.  This does two things it counts down the film so you don't need to try to remember how many frames are on that roll and it protects the images you've already taken from inadvertent exposure in the event of the camera back being opened.