Konica Zup80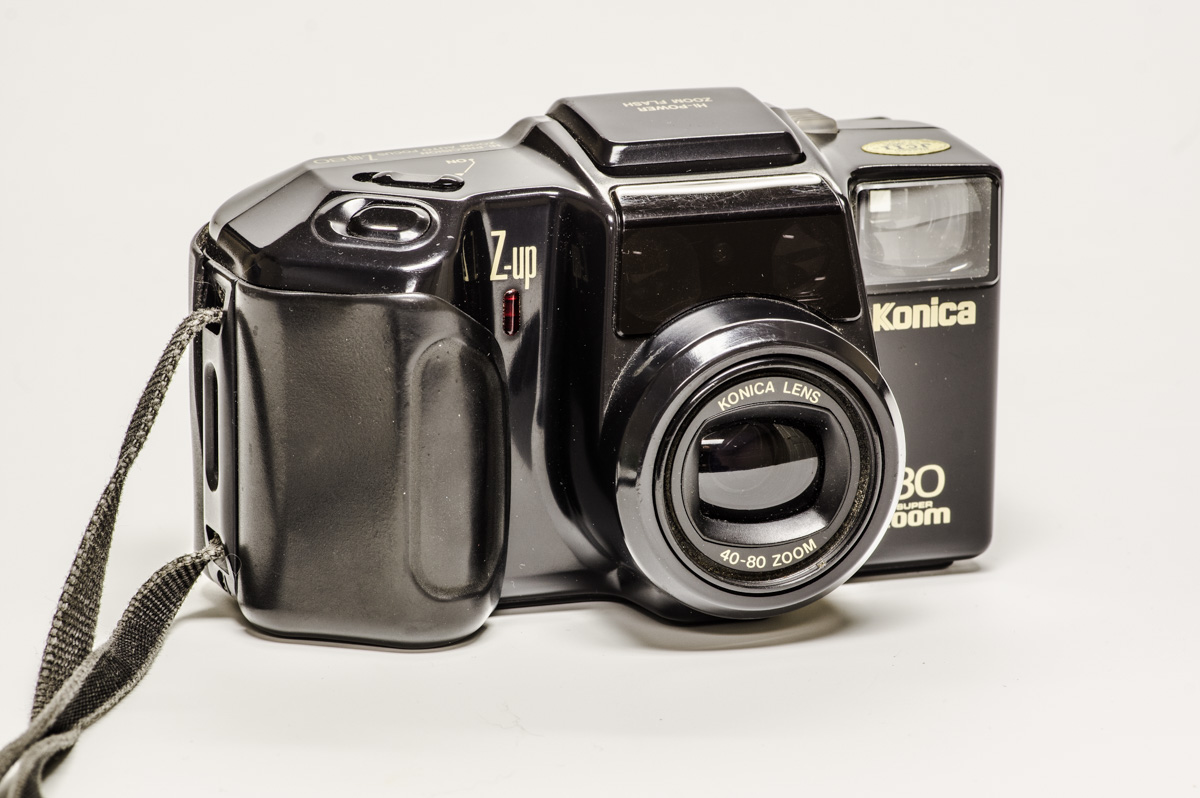 Well now we know what the camera the Cylons would give Darth Vader for his birthday looks like, if those two sci-fi worlds collided.  Konica made some very strange looking cameras and this is no exception.  The idea of a 40-80mm zoom is also out of the norm not very wide and not very tele.  However the Konica Zup80 has a bunch of tricks up its sleeve that transcend its weird visage.  It has a number of multiple and timed exposure modes that you just cant find on other film cameras not even SLR's.
The maximum aperture of the lens is f3.8 – 7.2 and the shutter under normal operation goes from 1second to 1/500second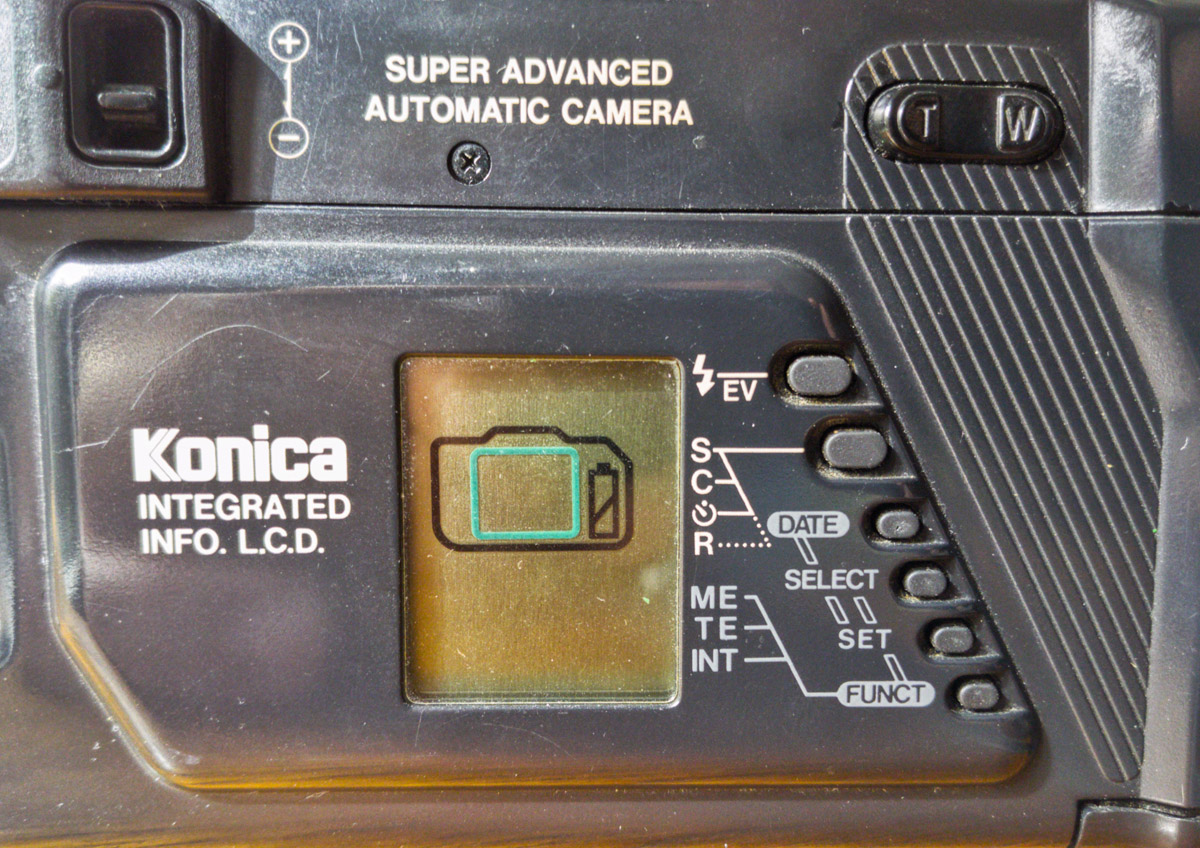 For multiple exposures you press the function button on the back until the arrow on the LCD points to ME (Multiple Exposure) then press the set button to select the number of times to expose the film (2-39) and then finally press select to finalize your choice.  The frame counter will count down from the total number of exposures set.
The two samples above show the movement of the boat on the water through a number of exposures and the lower one unfortunately shows that I bumped the tripod while trying to take the second of two exposures.
For timed exposures press the function button on the back until the arrow on the LCD points to TE (Timed Exposure)  you can set the time all the way from 2 seconds to 99 hours
The above two examples of timed exposure show playing with an LED flashlight and the international space station crossing the sky against a star field
The third unique mode is IN (Interval Timer)  In this mode you set the number of frames to take and the interval between them again from hours to a minimum of 10 seconds.  Considering that a roll of film only has 24 or 36 frames that is an expensive way to do time-lapse but back when this camera came out there weren't so many options. I didn't try this one out mostly because I wanted to save the film for other experiments.
For each of these modes after they are done the camera reverts back to standard single frame shooting, however it is possible before loading the film to set the fixed mode switch inside the camera so that it doesn't reset, but don't forget that you last set the camera to take that 3 hour exposure.  Even with it set though you can make changes of course through the function button.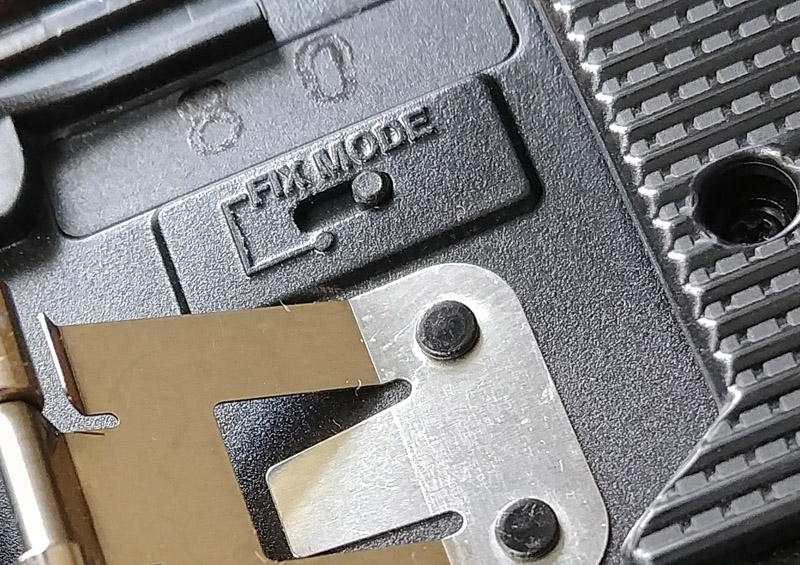 So despite its weird looks the ability to set long timed exposures, with countdowns I might add, and the ability to easily set a number of multiple exposures make this a fun camera to play with.  I look forward to the next go around with it.