Cosina CX7 with Adox Color Implosion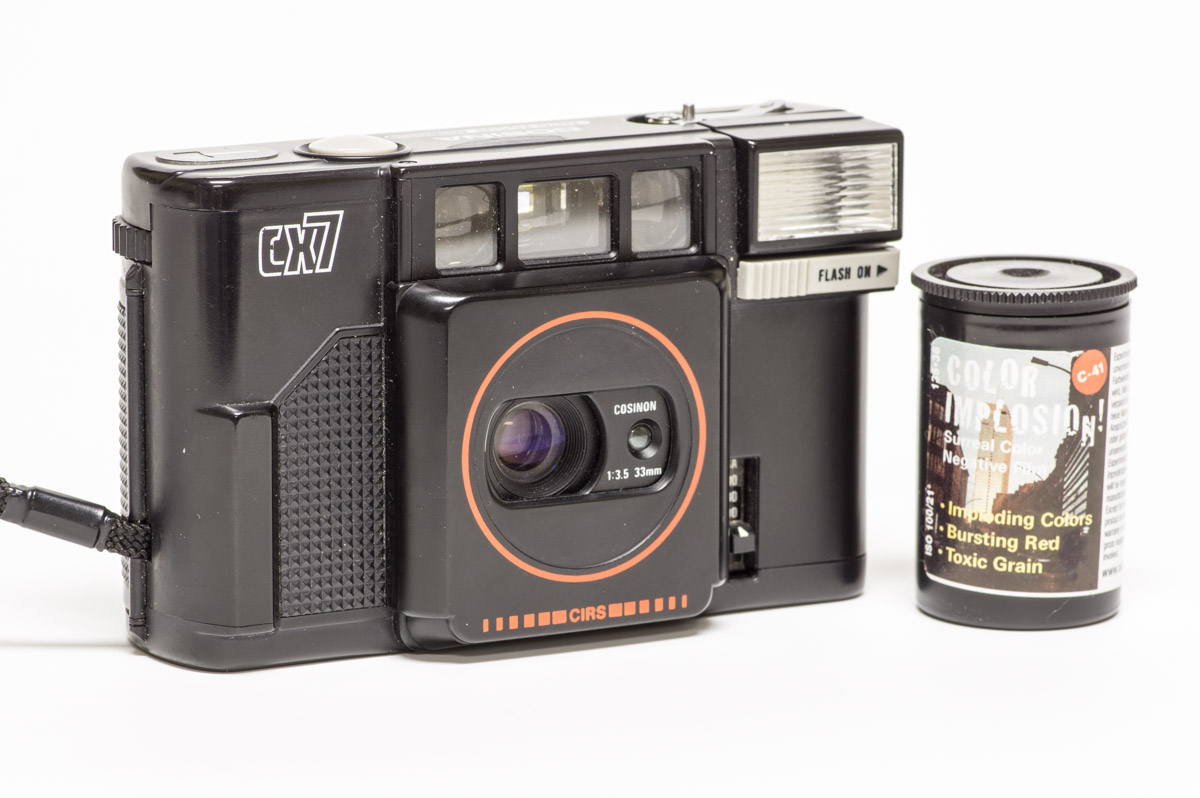 Adox color implosion is a film that gives a look that could have come from a camera left on the dashboard of a 1984 Oldsmobile. That's why I paired it up with the Cosina CX7 they were made for each other.
With Adox Color Implosion shot with a little underexposure in drab light the only thing that you get is grainy pictures but if you feed it some bright light that's when it shows its 'true colours'. And by true colours I mean cartoonish cerulean sky's and deep crimson reds.
Here is a detail of the unique grain you get from Color Implosion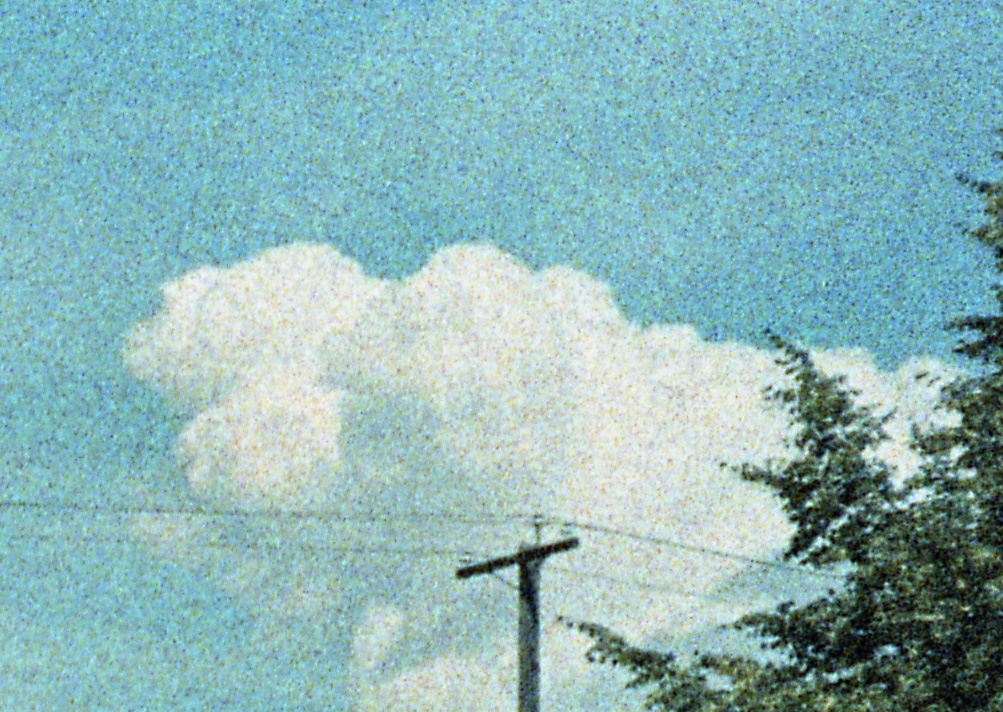 The CX-7 has a 33mm f3.5 lens with 4 elements and a shutter that goes to 1/600 sec  along with a fairly powerful flash.  Some other postings about the CX7 Happy as a clam shell  Cosina CX7 Oct 2009