Ricoh Caplio G3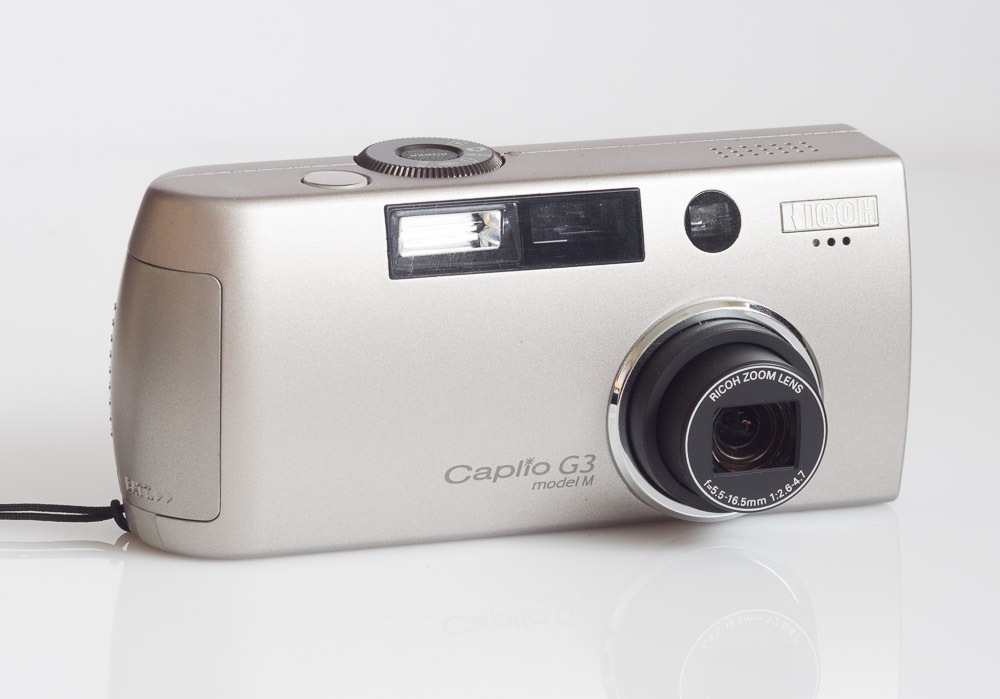 I picked up this camera recently, some 13 years after its release, not because it is relevant as a photographic tool any longer but because it is not.  It has a somewhat odd appearance with its lens, screen and viewfinder off to one side, this actually makes for very good one handed operation.  This is further aided by its rounded side that makes holding it very comfortable all be it for right handed operation.


Architect and industrial designer Masayuki Kurokawa had a hand in the design according to Ricoh so its not surprising that it is not like other cameras from that time.

"Renowned architect and industrial designer Masayuki Kurokawa, in collaboration with in-house designers at Ricoh, developed the Caplio G3 model S's unique shape from close observations on how we hold objects such as pens, soda cans, and regular 35mm cameras. The result is a remarkably stylish digital camera that's been carefully sculpted to fit comfortably in the hand of the user." – Ricoh
It really is a nice camera to hold. Even from Ricoh's own marketing material its hard to decipher which of the three variants is made from what material.  It appears that the Caplio G3 shell  is made from plastic and so is the Model M (Maybe).  And then there is the model S which is made from die cast magnesium and weighs 15 grams more.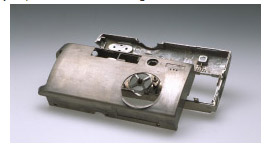 What the difference is between the G3 and the Model M is not very clear but my Model M does not seem to be made from plastic except for the battery door.  The fact that it uses two AA batteries means that unlike many models with preparatory batteries I should be able to power it up years from now for that nostalgic turn of the century feel.
Aside from the design the other major claim Ricoh made at the time was that it had the shortest shutter lag of any camera at the time at 0.14 seconds this is of course if you pre focus and don't mind that the rest of the operation around the image capture is slow.  The speed of operation of digital cameras has improved considerably since 2003 and it makes for a much better photographic experience.  Another area of improvement is the rear screens.  The 1.6 inch 80,000 dot display on the back of this camera is almost comical by todays standards.
The lens is made from 6 glass elements in 5 groups and provides focal length of 35-105mm (35mm equivalent).  ISO is limited to 125/200/400/800 which is probably a good thing with its 1/2.7inch CCD
One more area where this camera actually makes itself useful is for macro photography.  Set at its widest 35mm (equivalent) focal length you can take pictures from as close as 1cm and at its telephoto end it drops to 16cm.  Because the 3mpixel files are only 2048×1536 I thought I would post them in full resolution for the fun of it.  The Last three images are at the maximum ISO of 800 in case you get nostalgic for 2003 enjoy.