Pentax K-1 (The best camera for reproducing art?)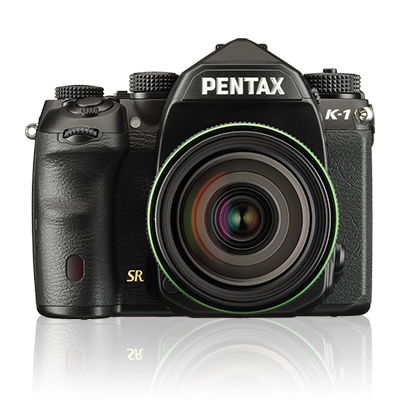 Pentax has released a new camera the K-1 and there are a lot of technological things to talk about with this camera but I wanted to focus on one particular aspect and that is its Pixel Shift technology and how that could be applied when capturing artwork or for still life's.  The Pentax K-1 has a 36.2 Megapixel sensor that produces an image that is 7360 pixels x 4912 pixels printed at 300DPI that would produce a print of  24″ x 16″ easily but could be printed larger at lower DPI.  The sharper and more detailed the image the better it will handle the enlargement.
The K-1 pixel shift works by moving the sensor minute amounts taking four separate images that it combines internally.  In this way it is able to capture the Red/Blue/Green components of each pixel rather than using algorithms to guess as nearly every other camera does including the K-1 in non pixel shift mode.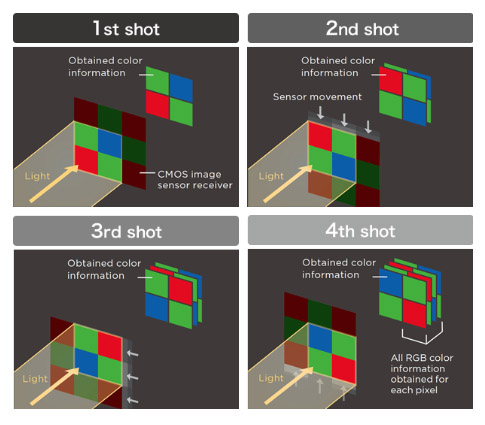 The result is a much more detailed image of the same size.  Here is an example of the difference taken from two sample images from Pentax.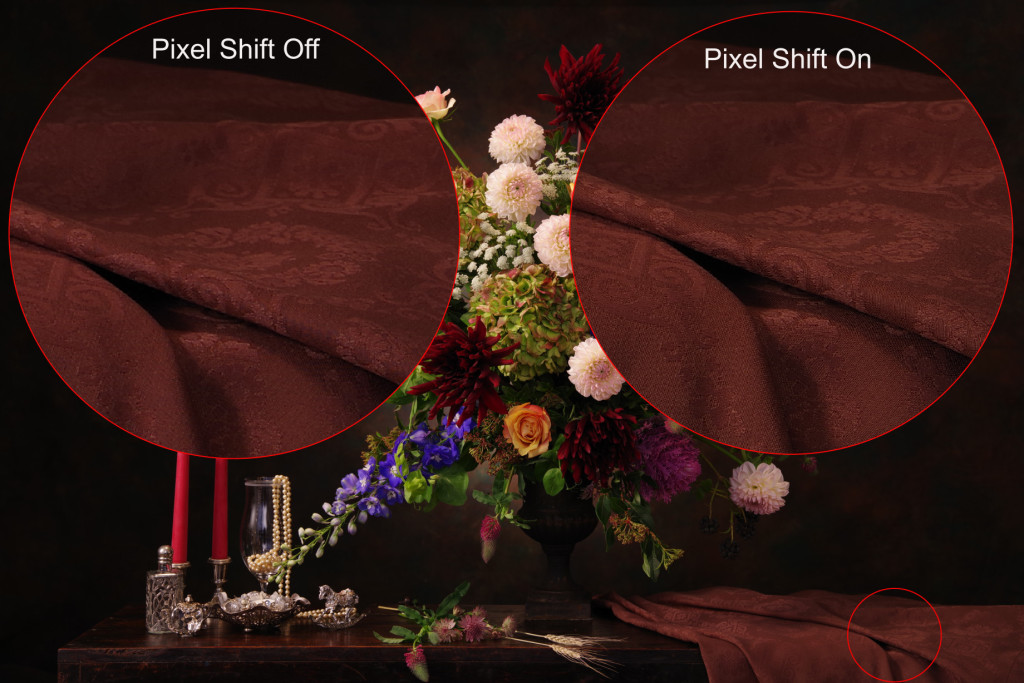 While the ability to use this feature in conditions where things are moving may improve its primary purpose and where it works best is with static subjects.  This is why I make the assertion that it will be the best camera available for reproducing art work.  There may be some very expensive Medium format alternatives for this type of work and in fact this may place this camera in direct competition with Pentax's own 50 Mpixel 645Z medium format camera.  At a suggested retail price of US $1799 and with the exceptional Pentax smc Pentax-D FA 100mm f/2.8 WR Macro Lens available for under $500 it leaves the 50Mpixel  Canon 5Ds r at $3900 and the 36Mpixel Nikon D810 at $2800 costing considerably more without either offering this capability.
Here is a link to the Pentax sample images I used so you can see for yourself the entire image and what a difference Pixel shift can make.   Pentax K-1 Sample Images