Minolta AF-c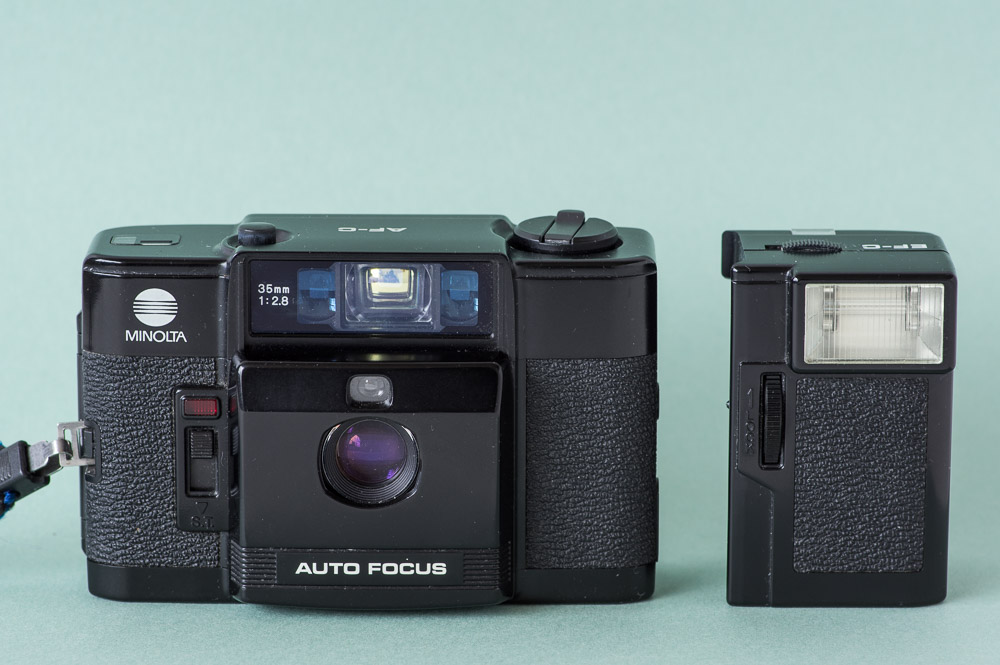 In 1983 a state of the art computer storage was the 5 1/4 floppy disk
< and cars looked like this

 For cameras state of the art was anything with autofocus.  Even better was if you added AF to the name or put it on the front so everyone knew it.  The Minolta AF-c is an example of the transition to fully automatic cameras, it still has a manual film advance using a thumbwheel rather than a motor but otherwise is fully automatic.  The shutter goes from 1/8 second at f2.8 to 1/430 sec at f17 which is a usable range and then there is always the attachable flash that can be used in lower light situations.  The lens on this camera is composed of six elements with the rear element moved for focusing making the camera appear outwardly that it has not responded. Optically the lens  the lens performs very well across the entire frame even into the corners.  Despite the compact nature of the camera, it weighs a solid 230g.
So if you can find one of these little beauties you will have yourself a terrific little camera and some serious 1980′s fun.
One thing about one camera:  There was also a silver version made that went to 1000 ISO but it's even more rare.