Yashica Zoomate 140SE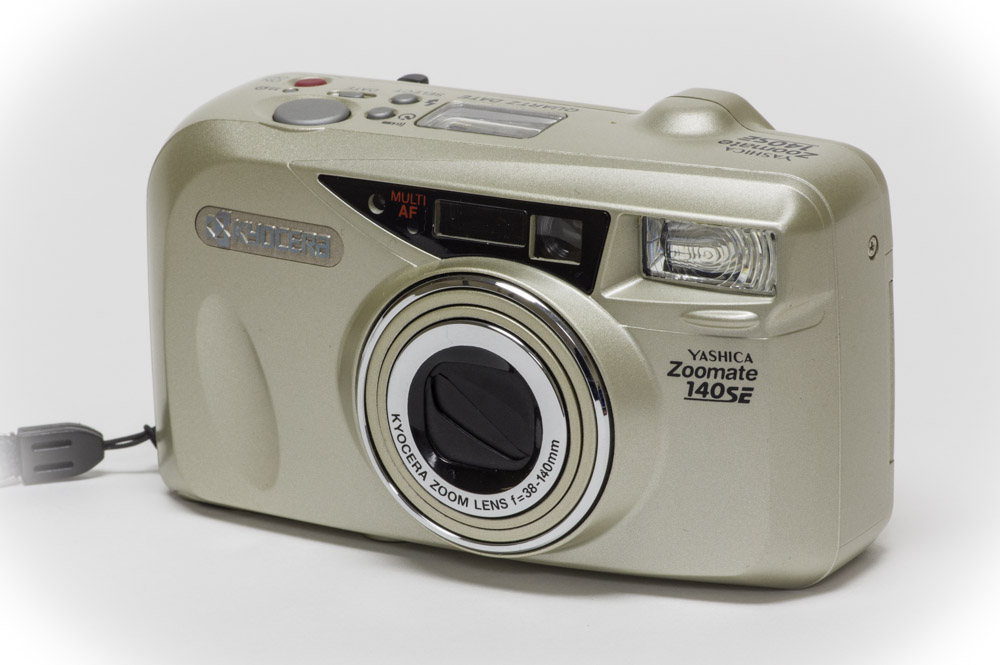 Released in 1998 the Yashica Zoomate 140SE is very small considering that it zooms from 38-140 mm while covering a 35mm film frame. If cameras were judged solely on the appearance of their optical coatings this camera would come out on top. It's clear by looking at the lens that they didn't hold back even the lens element inside the camera facing the film is coated.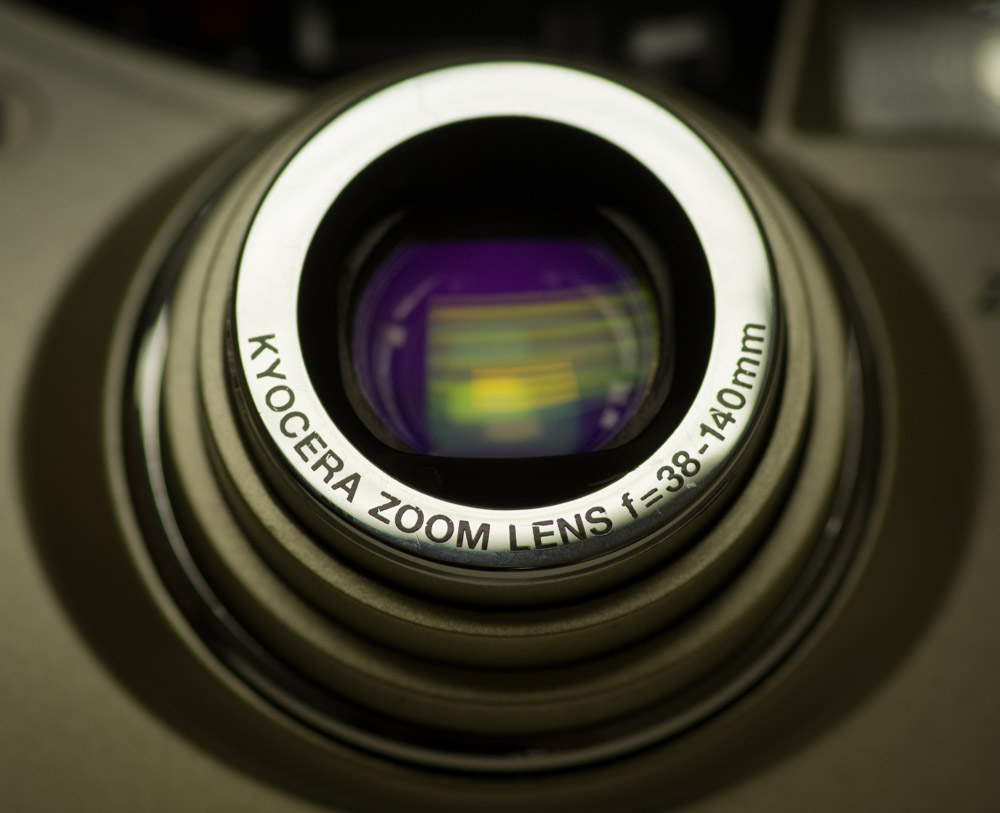 It's a very quite camera and thankfully when the flash is turned off it stays off until it is shut down and restarted. It suffers of course as all the cameras of this type do with a slow lens f6.2-11.7 10 elements in 9 groups so using fast film is best.
Kyocera who owned Yashica by this time touted the features of the autofocus system and while I can't verify them against other sytems (seems like a lot of work and film) it did a great job with this roll I can't say any images were actually out of focus.
The Zoomate 140 has a five beam Passive Auto Focus System, which is more precise than other focusing systems because of its ability to sense the focal point regardless of subject distance. The Passive AF System offers sophisticated AF SLR technology in a very easy to use point and shoot camera.
An Infrared Focusing System is also incorporated for use in low contrast or low light situations. Other focusing features are Spot Autofocus and Focus Lock capability.